There are signs of increased activity in the property market which may signal a possible upturn following the elections.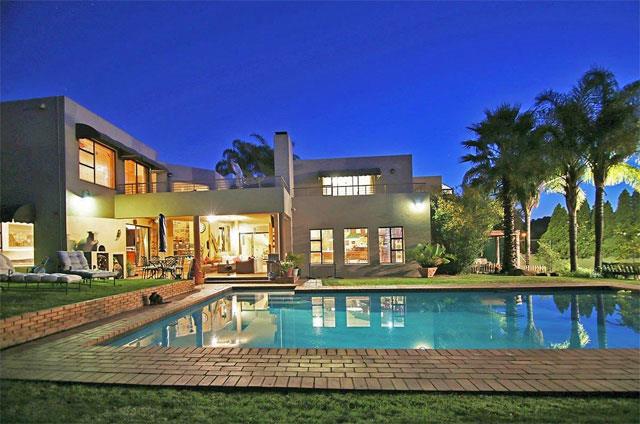 There are signs of increased activity with property owners no longer waiting for the market to improve, active bidding at
auctions
and savvy investors looking for a good deal. This luxury home in
Fourways Gardens
is being sold via auction -
click here
to view.
This is according to Gary Palmer, CEO of Paragon Lending Solutions, who says the first quarter of 2019 was very tough and people took some real losses after a relatively stagnant 2018.
"Property owners have stopped waiting for the market to improve before they sell," he says. "That's excellent news for brokers and buyers, particularly in Johannesburg which is less sentiment-driven than the Cape Town market. We have now reached a point where prices are realistic given the current state of our economy, and buyers are taking interest."

Aucor Property MD, Greg Want, says the auction house has "definitely seen an increase in sales activity," and that "both buyers and sellers are more decisive and motivated to transact". He says both the volume and the value of transactions increased by over 30% in the first quarter of 2019 compared to the same period last year.

Palmer says the change is largely driven by property funds and large corporates selling off some of their holdings. "The funds propped up the market for several years as major buyers, but vacancy levels are high because of the low level of economic activity, and they're now selling. Corporates are also looking for liquidity, and there are more distressed sales. As a result there are a lot of good assets on the market right now, at realistic prices."

"There has been very active bidding at property auctions in the past few weeks, which I haven't seen for a long time," adds Palmer. "There are a lot of individual buyers looking for deals, particularly among high-net-worth individuals. You make your money when you buy, not when you sell, so now is a good time to invest."

The number of buyers is matched by lenders looking for investment opportunities, says Palmer. "Lenders are sitting on a lot of cash, and willing to expand the range of deals they will consider. But buyers need to be ready to move fast when opportunity presents itself."

Palmer advises prospective buyers to put themselves in the best possible position to conclude a successful deal, by ensuring all their financial affairs are in good order before they start.
"It's essential to have all your tax, financials and FICA documentation up to date and signed off by an auditor before approaching a potential lender," he says. "This is a market that moves fast, and if a deal is delayed because the buyer still needs to finalise last year's accounts it will just annoy the lender and waste everyone's time. It's also a good idea to run credit checks on yourself."

With no unpleasant surprises in the elections, says Palmer, "we are seeing clear signs that people are getting ready to re-invest. The uncertainty of the past year has been deeply damaging, but if all goes well we hope to see more green shoots."