By Andrew Amoils
AfrAsia Bank and New World Wealth recently reviewed the most exclusive suburbs and streets in SA as part of their 2019 South Africa Wealth Report.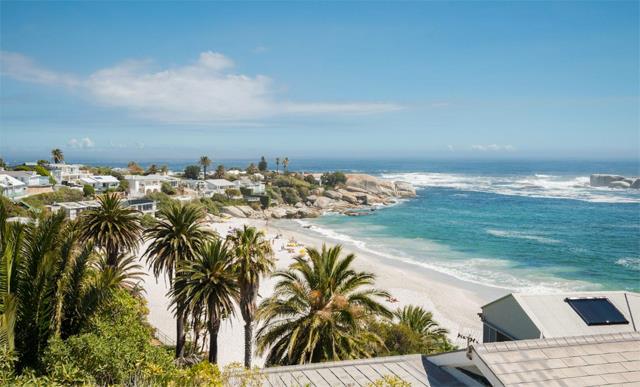 For the report video and full report, see link.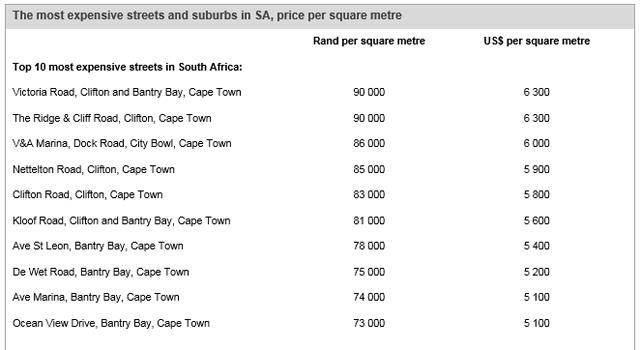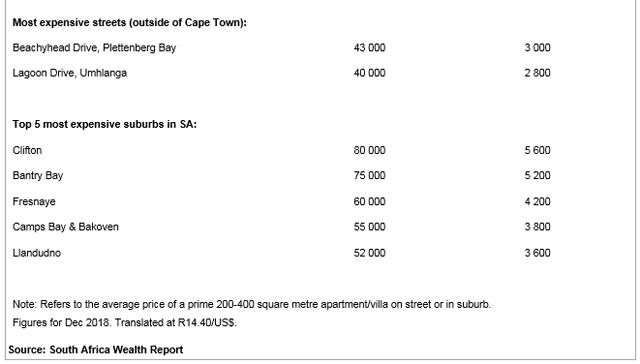 Top hotspots for R20 million homes in SA:
The number of R20 million homes in a town or suburb can also be a good indication of its exclusivity. There are approximately 2 200 South African homes valued at R20 million or more (as of December 2018). Approximately 900 of them are in Cape Town, with around 480 in Johannesburg.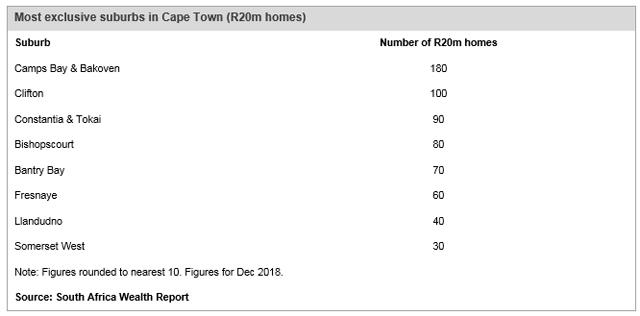 As reflected, the "Big 5 Atlantic Seaboard suburbs of Cape Town" (Camps Bay, Clifton, Bantry Bay, Fresnaye and Llandudno) account for most of Cape Town's R20 million homes.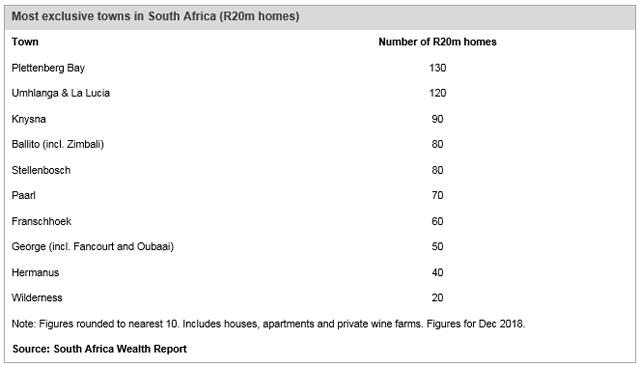 Plettenberg Bay or "Plett" is a small town on the Garden Route. After Johannesburg and Cape Town, it is the top location in SA for R20 million homes. Notably, Beachyhead Drive in Plett is considered to be the most expensive road in SA for residential property (outside of Cape Town).
Umhlanga has been the top second home hotspot for wealthy Joburgers since the 1970s. Following the construction of Gateway shopping center in 2001, Umhlanga has also become a major business hub for wealthy residents to live and work. The apartments on Lagoon Drive in Umhlanga are some of the most expensive in the country.
Stellenbosch, Paarl and Franschhoek
These three areas are located next to one another. They combine to form one of the fastest growing areas in SA for HNWIs. Notably, a large number of retired HNWIs have moved to the area over the past 10 years. There are many private wine farms in the area owned by HNWIs that are worth well over R20 million. There are also several exclusive residential estates in the area including: Val de Vie, Pearl Valley, De Zalze, Domaine des Anges, Fransche Hoek Agricultural Estate and La Ferme Chantelle.
Knysna on the Garden Route is one of the top retirement destinations for wealthy South Africans. It is also home to several notable luxury residential estates including Pezula, Simola and Thesen Islands.
Ballito is the "Luxury Residential Estate Capital of South Africa" - it is home to Zimbali, Simbithi, Brettenwood and Dunkirk Estate. There are also a number of exclusive estates under construction in the area. For our purposes, Ballito includes Salt Rock, Shaka's Rock and Sheffield Beach.
George is the largest town on the Garden Route and one of the top retirement destinations for wealthy South Africans. It is home to one of the top residential estates in the country, namely Fancourt.
Located on the Whale Coast, Hermanus is the main second home hotspot for wealthy Capetonians. It is also a popular retirement hotspot for wealthy people from Johannesburg and Pretoria.
Wilderness is a small town on the Garden Route. It is located around 5km east of George. It is home to some of the most spectacular beachfront houses in the country.
Prime property performance review:
According to the SA Wealth Report, South Africa's residential property market has performed poorly over the past 10 years (2008 to 2018) with average prices declining by around 5% in US$ terms. It should be noted that the rand depreciated significantly during this period from R9.30/US$ at the end of 2008 to R14.40/US$ at the end of 2018, so this obviously contributed to the decline.
Other possible reasons for the decline include:
Increased utility bills (rates, electricity and water), which have increased by more than three times over the 10-year period. This has discouraged people from buying property and forced many people to downsize.
Increased difficulty in getting mortgages following the global financial crisis. Bank and SARS approval often takes a long time (up to 6 months).
Threats of land redistribution without compensation.
High transfer duties of up to 13%. Notably, for properties valued at R10 million and above, transfer duty exceeds R933 000 (which is very high compared to international norms).
The ongoing drought in the Western Cape, which has hit the Cape Town residential market especially hard. The drought started in late 2015 and is still ongoing.
New visa restrictions which have made it difficult for foreign buyers to stay in SA for more than 3 months at a time. This has deterred foreigners from buying second homes in SA.

Notwithstanding this drop, there are some notable residential segments in SA that have actually risen significantly in price over this period, some by up to 30% in US$ terms. They include:
Homes in luxury residential estates such as Zimbali, Fancourt and Val de Vie.
Luxury apartments - some of the top-performing luxury apartment complexes in SA over the past 10 years include: the Pearls in Umhlanga and De Meermin in Plettenberg Bay. Notably, square meter prices in the Pearls in Umhlanga are now reaching similar levels to top apartments in Bantry Bay and Clifton in Cape Town.

Umhlanga has been the top-performing residential market in SA over the past 10 years. This is possibly due to the fact that many foreigners and locals are now going on holiday to KwaZulu-Natal instead of the Western Cape due to the Cape Town drought impact. There has also been an uptick in prices in surrounding areas such as Ballito, La Lucia and Zinkwazi.
For more information on the top-performing luxury apartment complexes in SA, see the article.