The current slump in the property market opens the way for innovative property solutions for buyers and sellers.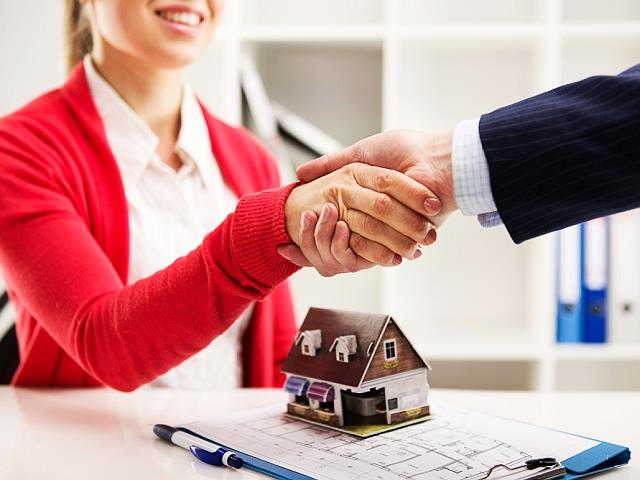 According to De Waal, The current slump in the property market opens the way for innovative property solutions for buyers and sellers.
This is according to Meyer de Waal, a property attorney in Cape Town, who says some property owners have had to consider offers that are lower than the prices they paid some three to five years ago.
"I bought my house three years ago for R2.2 million and spend another R600 000 on an electrical generator and upgrading the kitchen and garden. When I sold my house in early 2019, I had to accept an offer of R400 000 below the price that I paid in 2016," says Jono, a home seller.
De Waal says what Jono also lost was the transfer costs he paid when he acquired the property in 2016. He also would have paid the estate agent a commission of 5% when he sold in 2019, adding to his losses.
"The 2019 general election was used as an excuse as to why the property market was underperforming, but now, with elections behind our back, we still do not see quick turnaround or improvement," says De Waal.
One problem that still exists for home buyers is the struggle to raise a home loan with a financial institution. The impact of debt exposure and credit behaviour combined with the lack of property affordability are the main reasons for this.
Upfront cash required


Few property buyers have sufficient cash available to get a foot onto the property ladder, to cover a deposit and legal fees required.
Often a financial institution may require a deposit from the buyer to cover the difference between the approved home loan amount and purchase price.
"If a bank approves a 90% home loan for a purchase price of R800 000, then the buyer must have R119 000 in cash available to finance the property transaction," says De Waal.
"This R119 000 is broken down as follows: a 10% cash deposit of R80 000 required, as well as R20 000 for the fees payable to the transfer attorney and R19 000 payable to the attorney that registers the home loan. Few home buyers have such cash available, and thus aim for a 100% home loan."
Few 100% home loans approved


Some buyers with no deposit may try to apply for a 100% bond that also covers all transfer and bond registration fees. However, as only 38% of 100% home loan applications are approved nowadays, buyers still require a substantial cash deposit to purchase a property, and are often unable to raise all of the upfront amount required, says De Waal.
Not sold - rent out


Peter, a homeowner, recently decided to sell his house purchased five years ago for R3.8 million. When he received offers of R3.5 million and below, he decided to rent out his property and move to his new home he built to be closer to his children and grandchildren. "I was not prepared to accept such low offers and decided to wait for the market to recover," says Peter. With the rental market also in a slump, the best rental income he could secure was R28 000 per month.
Is there another option for sellers?


De Waal says innovative property sales structures such as Rent2buy or instalment sales can provide solutions for many sellers and buyers.
Based on a realistic valuation of his property of R3.8 million, if Peter could secure a Rent2buy buyer, then he would aim to secure a Rent2buy lease income of R38 000 per month for a two-year period. This is R10 000 more than his current rental. The agreement could be structured so that R28 000 of the rental payment of R38 000 per month would be regarded as 'ordinary rent', and the extra R10 000 as a down payment on the purchase price. This would be a win-win for both the seller and the buyer, says De Waal.
"We started to investigate the rent-to-buy or rent-to-own concept way back in 2007. In fact, I bought my first TV set in 1985, when Teljoy offered a TV rental with a maintenance programme. What attracted me in those days was their quick response to maintenance problems as the television signal would often be scrambled, and I did not have the know-how to fix it each time the screen went 'snowy'. Four years later, Teljoy informed me that I became the owner, through their rent-to-own scheme."
With Rent2buy for property, a structured process to meet all the requirements of a legal and binding sale agreement is required. The seller and buyer agree on a purchase price that will be paid in the future.
Better prices achieved


"We find that sellers are able to achieve better prices for their properties as they open the door many times for a home buyer who could not raise finance through a home loan with a financial institution," says De Waal.
Types of buyers


Successful Rent2buy buyers that have been assisted over the past 12 years range from those with sufficient cash flow to pay the monthly instalment but who are self-employed, buyers with a slight credit scorecard problem, those with bigger credit scorecard problems, investor buyers whom a bank would regard as 'overcommitted' but still with sufficient cash flow from alternative and non-conventional sources, buyers who just completed their debt review process or were rehabilitated but still have a zero or low credit score rating, as well as foreign buyers. Sometimes the buyer has sufficient cash to put down as a deposit, but not enough to cover the legal fees for the transfer and bond registration expenses.
"Our Rent2buy transactions range from a R22 million farm sale to a R150 000 house sold in Khayelitsha," says De Waal.
"The Rent2buy concept helped me secure my dream holiday home at Cape Infanta. I rented the house for the past seven years for weekend breakaways and family holidays. When I heard that the owner wanted to sell the house, I was lucky to be offered the opportunity to buy directly from the owner. As I was only to receive a dividend payment from our company in nine months and wanted to pay a substantial amount in cash, I was able to structure a Rent2buy agreement with the seller," says Bennie, a home buyer.
"We agreed on the purchase price I had to pay in nine months. Through the Rent2buy concept we signed a sale agreement, as well as a lease and option agreement. I paid a deposit over to the seller to secure the transaction and show my good intent. For the next nine months I paid rent and had the use of the house for weekends and the December holiday period. I am due to take transfer in a month or two, and am grateful that I could utilise a Rent2buy transaction to secure the property some time ago, but only pay now in 2019."
Instalment sales


Another innovative sales structure is also available under an instalment sales concept, also referred to as an ISA type of sale. An ISA agreement is governed by the Alienation of Land Act of 1968, which provides the guidelines for this type of sales structure. It also provides strong security for the buyer as the ISA agreement is registered against the title deed.
"We often use an ISA type of agreement when the buyer pays a substantial upfront deposit to the seller. There are, however, certain issues to consider, such as the legal formalities prescribed by the Act, the application of the National Credit Act to such types of agreements, as well as the impact of penalties if transfer duty is not paid within six months from conclusion of the ISA sales agreement," says De Waal.
One example is Sindle, who found a buyer who did have R550 000 cash available to put down as a deposit to secure his property on the market for R2.4 million. With an ISA type of agreement, the deposit is released to the seller once the ISA contract is registered against the title deed in the Deeds Office. The buyer is not able to raise a home loan, but will be able to pay off the property within four years.
Game changer


"2018 was a game changer for the Rent2buy concept. A fund manager approached us to provide funding for an approved property buyer," says De Waal.
With Rent2buy Finance, we can now assist home buyers in the price range between R400 000 to R1.8 million in the Gauteng, Bloemfontein and Cape Town metropole areas.
With finance now available, sellers do not have to wait for one to five years before they are paid their purchase price. With the funding available, once a Rent2buy Finance buyer is approved and a property found and bought, the property is bought for cash from the seller and the transfer in the Deeds Office is registered without delay, usually within 60 to 80 days after signed.
The Rent2buy finance client then has a two-year period to rent the property, and with the assistance of a Rent2buy Personal Budget Fitness trainer, gets the opportunity to improve their credit score and affordability to apply for a home loan 24 months later at the end of the rental period, or apply back to the Rent2buy fund to convert the lease into an instalment sale agreement.
Watch a short Rent2buy finance information video:
A potential Rent2buy client can get started with a free online credit score check.
For more information, visit the website.