Demand for homes in Johannesburg's established suburbs of Emmarentia and Greenside remains buoyant.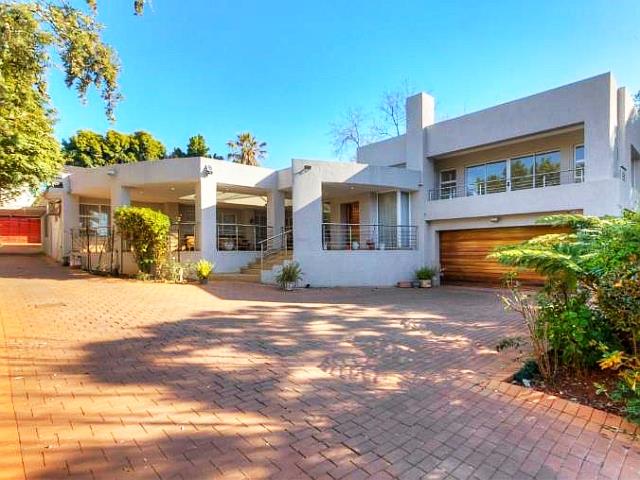 This three bedroom, two bathroom home in Emmarentia,
Johannesburg
, has a pool, pool room, two bedroom cottage, spacious entertainment areas, two double garages, staff quarters, and more. It is selling for R3.95 million -
click here
to view.
This is according to Adrienne Hersch Properties area experts Elana Rahamim and Rose Michael, who attribute this demand to the solid, well-built homes, connectivity to major transport routes and convenient access to the Rosebank, Johannesburg and Sandton CBDs.
"The large homes in Emmarentia and Greenside are attractive to growing families. These areas also continue to offer good value, as well as high-quality housing stock, an abundance of open space and proximity to excellent schools and various amenities," says Michael. "The majority of the properties available in these suburbs are freehold homes. We experience substantial demand for older homes that buyers can renovate to their liking."
Rahamim says 90% of demand for property in Emmarentia is from Muslim buyers wanting to be near places of worship, particularly the well-known Greenside Mosque.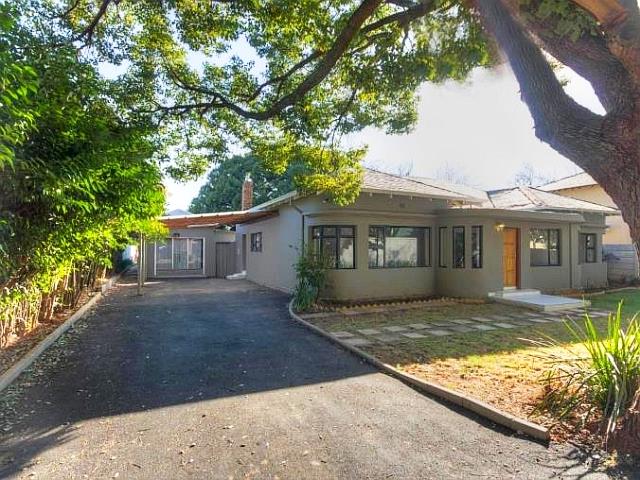 This three bedroom, two-and-a-half bathroom home in Greenside, Johannesburg, has been renovated, and has a cottage, staff accommodation and more. It is on the market for R2.8 million -
click here
to view.
"Many of these buyers are families from Crosby, Mayfair, Mayfair West and Homestead Park. These buyers are seeking four and five bedroom homes with cottages so that their entire family, including elderly parents, can live together."
Rahamim and Michael say a significant chunk of buyers in both areas are doctors seeking to be close to nearby hospitals, including Netcare Rosebank, Park Lane and Milpark Hospitals, Helen Joseph Hospital, Charlotte Maxeke Academic Hospital and Wits Donald Gordon Medical Centre. A number of buyers are also professors and staff members working at Wits University and the University of Johannesburg.
With its tree-lined streets as well as the Emmarentia Dam and the Botanical Gardens, Emmarentia is a greenbelt in the heart of the city, ideal for outdoor enthusiasts or those city dwellers seeking to be close to nature.
Recent Lightstone figures show that 43% of recent buyers in the area are aged between 18 and 35. The average stand size in Emmarentia is 1 450sqm and can go up to 4 000sqm on the ridge.
This four bedroom, one-and-a-half bathroom home in Emmarentia, Johannesburg, is the perfect fixer-upper, and has a pool, lounge with a fireplace and more. It is on the market for R2.2 million -
click here
to view.
Buyers can expect to pay between R2.3 million and R4 million for a three bedroom home. Four bedroom homes sell for between R3.5 million and R4.5 million, while five bedroom homes are available for R5 million and up. Properties situated on the ridge are in a boomed-off area and offer larger stands and views over Johannesburg. Buyers can expect to fork out anywhere from R6 million and up.
Greenside's leafy streets and buzzing strip of restaurants, shops and bars, have made it a highly sought-after area among all types of buyers.
"The buyer demographic in trendy Greenside is far more mixed, including families, yuppies and starter couples. These buyers are seeking larger stands than neighbouring suburb of Parkhurst, as well as proximity to major transport routes," says Michael.
According to Lightstone, 52% of recent buyers are aged between 36 and 49, while 37% are aged between 18 and 35.
Stands in Greenside measure approximately just under 1 100sqm. A three bedroom home can sell for between R2.8 million and R3.5 million, while four bedroom homes can fetch anywhere from R3 million to R4.5 million.
Rahamim and Michael have a far more optimistic outlook for the South African residential property sector in 2019, and anticipate that demand in both these areas will climb further.