Landlords and commercial developers will need to urgently rethink sustainability issues if they want their properties to remain attractive. With the water crisis in the Western Cape the most immediate problem at hand, it's highlighting a bigger environmental trend that will need to be addressed sooner than most think.

While Cape Town residents are now fairly used the daily task of carting water from their JoJo tanks to their loos, the rest of the country is not far behind when it comes to facing uncertain water security and even their own Day Zero.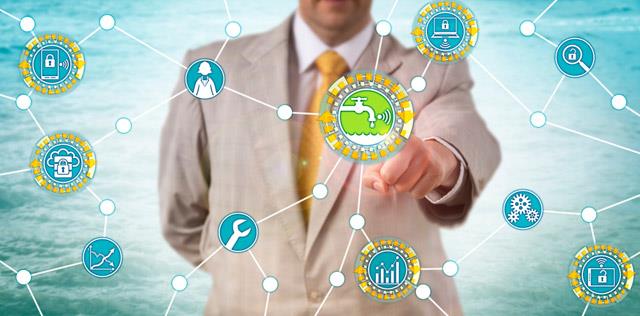 After reassessing its magnitude and severity, national government has declared the drought a national disaster in three drought-stricken provinces, including the area around Cape Town. However, the impact of our water scarcity goes far beyond the current low rainfall cycle.

The most obvious impact will be that the effect on the price of water. If government wants to build the new water infrastructure we so desperately need, it will first have to find the funds. And it has.
The Department of Water and Sanitation (DWAS) has gazetted a draft of the revised water pricing strategy that will see users subsidising the cost of municipal delivery through increased tariffs. Although no clarity exists on how significant the tariffs and charges will be, analysts agree that in the current economic climate, it will place additional strain on businesses.

For property owners, this will add complexity to their relationship with their tenants. Simply passing on the costs to tenants or arbitrarily making provisions for additional increases will not endear them to their paying customer.

Similarly, property funds which own shopping malls will need to carefully think about how they will protect their tenants from the vagaries of water price uncertainty.

We have already seen a number of centres which have turned to green technologies in order to lower their exposure to municipal supply.

Hospitality and casino giant Tsogo Sun is investing in boreholes and desalination plants (using reverse osmosis) to deliver potable water. It is also setting up additional storage tanks at smaller hotels. The Victoria and Alfred Waterfront, meanwhile, has built its own desalination plant that will produce between 3.5 million and 5 million litres of water a day at a cost around R200 million. Evidence of how seriously they are taking the predicament. Indeed, finding solutions could be what separates them from their competitors - as was the case during the electricity crisis when customers voted with their wallets, choosing to patronise establishments which had alternate supply measures in place.
Plan now or pay later

Paragon's many property partners have already seen a slowdown in residential sales in Cape Town and an increase in the sales in Durban. Buyers are reticent about the future of Cape Town as the threat of queuing for water looms large, opting for more water secure coastal towns instead. And, no matter how fickle this may be (Durban is not as water secure as people like to think), perception still drives the market.

With this in mind, traditional lenders are beginning to question developers about how they plan to deal with the situation. Landlords are even starting to change their leases to accommodate for unforeseen increases, but this is not endearing them to their already price sensitive tenants. This is exacerbated when many complexes and flats have no way to measure independent dwelling usage and the price hikes are seen as unfair – a key detractor to potential tenants.

We are pleased to see some of the more forward thinking developers now placing a lot of attention on sustainability initiatives in new builds. Using water saving designs such as grey water recycling, rainwater harvesting and, where possible, desalination of available water all go a long way to attracting buyers.

Just like the dark days of load shedding, finding ways to ensure water security is fast becoming a prerequisite for developers looking for finance.

Lenders want to see that everything possible has been done to ensure new developments are not at the mercy of municipal services. Above all, lenders want to be sure that their loans are serviced. This means making the development as marketable as possible. Tenants and buyers are actively looking for properties which may not be entirely off grid, but that can at least meet basic environment practices. Going green is also now viewed as good business practice – and rightly so. In fact, just as was the case with generators during load shedding, lenders are even looking at funding water saving initiatives and equipment.

While Capetonians have managed to push back Day Zero, their plight has highlighted the importance of including sustainability in property business models. An increasingly ecologically sensitive customer, as well as lenders which are looking for economically stable investments, means property professionals can no longer ignore the environmental impact of their development. This will only increase as climate change takes its toll. It makes sense to begin planning for these changes now, and finding an investment partner who can help you do that. - Gary Palmer, CEO of Paragon Lending Solutions