Often a first-time buyer or property investor overlooks the 'small stuff', and this can end up costing the property buyer thousands of rands in the long run.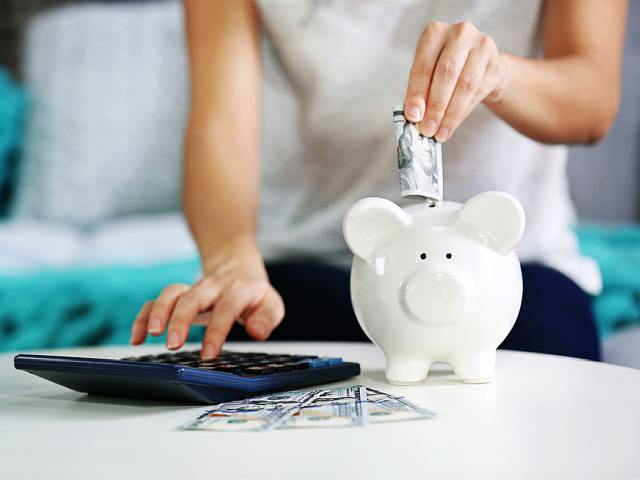 "If you pay too much for a property when you buy it, it may take a few years for the property's value to escalate and catch up to a value that makes your investment worth the money invested," says De Waal.
"You do not make money when you sell, you make your money when you buy," says Meyer de Waal, director of MDW INC Attorneys.
"When you buy, the lowest price that you can pay for a property will be the starting point for your property investment. If you pay too much for a property when you buy it, it may take a few years for the property's value to escalate and catch up to a value that makes your investment worth the money invested."
Here are De Waal's top tips to help home buyers and owners save thousands of rands:
1. Be(come) an expert - do not pay more than the real market value


Make sure that you understand the market and do your research first. Many properties are listed too high and sellers may accept a lower price.
Avoid 'buyer's rush' and do not sign on the dotted line for the first property that you see, and don't get pressured by an estate agent to buy.
Do your market research - check out the many websites that can assist with a comparative market analysis, e.g. Lightstone or PropStats. Also compare the recent property sales statistics on Property24.
Check out recent sold prices in your area here.


Compare current listings. Research all the current listings in your area of interest through online websites such as Property24. Get a good idea of what you will get for the money that you will pay.
Get a property inspection. Few home buyers are experts when it comes to the condition of the property they want to buy - getting a property inspection report can reveal potential issues and save you thousands of rands.
2. Get 'free money' from the government


You could qualify for a government subsidy available for first-time home buyers. This unique opportunity is in the form of a once-off FLISP subsidy.
FLISP subsidies range from R121 600 to R26 960 and are available for first-time property owners, with a dependent, whose home loan is approved.
Do you qualify for a FLISP subsidy?
Work out how much you could get as a first-time buyer here.


Visit the website for more information.
3. Check your credit score - before you start


Many minor factors can reduce your credit score.
If your credit score is below good or excellent, a financial institution can add a percentage of two to your home loan rate, or demand a larger deposit to cover their risk.
Calculations show that every 2% in extra interest can cost a homeowner up to 32% more in home loan repayments over 20 years.
4. Have your 'financial ducks in a row'


Negotiate the lowest purchase price you can.
Cash is king. If you submit a cash offer, consider offering a lower offer than the asking price.
If you are not a cash buyer, put your best 'foot' forward - get prequalified for a home loan and know your buying power.
A leading mortgage origination company promotes the concept that almost 90% of buyers who receive a prequalification for a home loan receive final home loan approval. You can do your own online home loan prequalification here.
Have your FLISP prequalification ready if you are a first-time buyer.
5. Save for a deposit


A deposit will give you two advantages:
- The ability to negotiate a lower interest rate for your home loan with a financial institution. Remember, the lower your interest rate, the more you save on your home loan repayments in total.
- Show the seller that you are serious about buying a property and 'outbid' other buyers.
6. Freeze the price - sign now and only pay two years later


Get your foot on the property ladder as soon as possible.
Property prices continue to escalate, yet often property experts advise home buyers to save up for a few years and then go out and buy a property. The problem that often arises is that the property prices escalate so much every year that your savings do not allow you to keep up with price escalation - so freeze out property escalation.
With the Rent2buy Finance concept, an aspiring home buyer can secure the price in 2019 and only pay in 2021, with a small extra amount added to the purchase price.
For more information on the Rent2buy Finance concept, watch this video:
7. The hidden costs - who to pay and what extras are added?


Estate Agents
The lower commission you negotiate, the more you save.
The commission of an estate agent can range between a fixed fee (sometimes between R25 000 to R39 999) or a percentage of the purchase price, which can range from a high of 7% to a low of 2.5%.
The commission is added on top of the net purchase price.
If a home buyer can negotiate a lower commission rate with the estate agent, thousands of rands can be saved on the purchase price.
Attorney fees
If you do not have the extra money to pay transfer duties, transfer and bond fees, look for a property price that includes all costs and fees.
Time your move - make the right move at the right time
Moving companies is like Uber taxis - they hike their rates in peak times. Time the relocation to your new home to avoid 'peak-time' relocation fees.
8. Avoid paying double


Moving into a new property may mean you have to move out of an existing property. Make sure your date of occupation in your sale agreement ties in with the date you have to move out your existing rental property to avoid paying double rent or a home loan instalment.
9. Be a savvy homeowner


Investor buyer? Save up to 10% on your rental income per year by collecting your own rental income. For example, you can save R7 200 a year on a home loan of R1 million if you collect your own rent from a tenant. A rental guarantee can cover late or bad payments and cover legal costs.
Pay your bond off faster. A few hundred rands paid into your bond every month can save you thousands of rands in the long run. The quicker you pay off your home loan, the shorter repayment period you have, which can save you thousands of rands.
Calculate how much you could save here.


10. Beware of the 'black hole' syndrome


Once you own a property, there can be many unexpected expenses.
Future maintenance expenses can burn a hole in your pocket. Here's what you can do:
- Get a property inspection report before you buy. It will give you a good idea of the repairs and maintenance that you may need to carry out in the near future.
- Check the financial affairs of a body corporate when buying in a sectional title scheme. The Sectional Titles Schemes Management Act compels a body corporate to save money for future expenses, and this may increase monthly levies, but this will also indicate whether the scheme is in a healthy financial position and managed well.
Also read:
Here's how to start your property portfolio with R35k
New Rent2buy property options in Cape Town and Bloemfontein
Can't get a home loan? You can Rent2buy