The Rest Nature Estate is a low-density, private and secure residential estate spanning 320ha, and is a short drive from the City Centre of Nelspruit.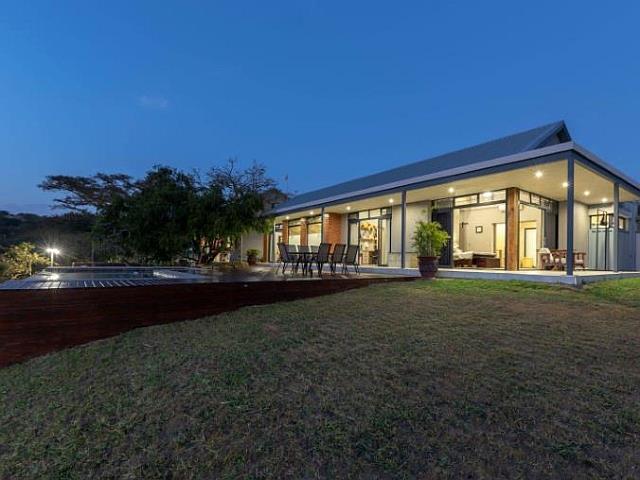 This 800sqm property in the The Rest Nature Estate has a five bedroom en-suite home with expansive entertainment areas, patio and pool, as well as an additional three bedroom, two bathroom home. It is on the market for R13.575 million -
click here
to view.
Not only has The Rest undergone major upgrades to security, infrastructure, landscaping and amenities recently, it has also been awarded two international Africa & Arabia awards, one being the best residential development in South Africa for 2017 to 2018.
Carien Brink, Seeff's Marketing Manager in Nelspruit, says this recognition places The Rest well on its way of becoming the best and most secure estate in the Lowveld - an objective the developers, Sanlam, envisaged from the start.
"A new range of expertly-designed homes offers buyers more options, versatility and choice, whether seeking an affordable starter home, weekend breakaway, luxurious mansion or a comfortable and secure retirement destination," she says.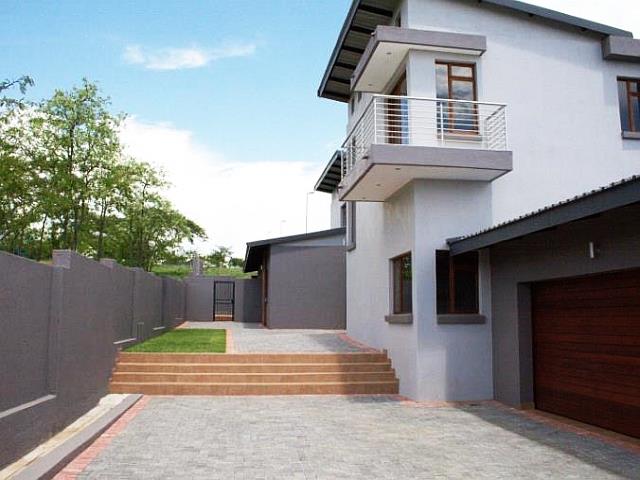 This four bedroom en-suite home in The Rest Nature Estate, Nelspruit, has a lush garden, pool and staff suite. It is on the market for R4.35 million -
click here
to view.
"Buyers can choose from an impressive selection of expertly-designed and individually crafted home styles, each offering spacious and comfortable modern living and surrounded by private gardens. There is also an option to design your own home in accordance with the estate's architectural guidelines."
Brink says in total approximately 1 200 residential stands ranging in size from 900sqm up to over 16 000sqm were planned, divided into five neighbourhoods located around the estate - which fall into four separate development phases.
"All 380 stands in Phase 1's Carissa and Combretum Villages have been sold and over 50% of the stands in Phase 2's Gordenia Village have been sold. Most of these stands were sold to people working in and around Nelspruit, and some to buyers from Johannesburg and Mozambique," she says.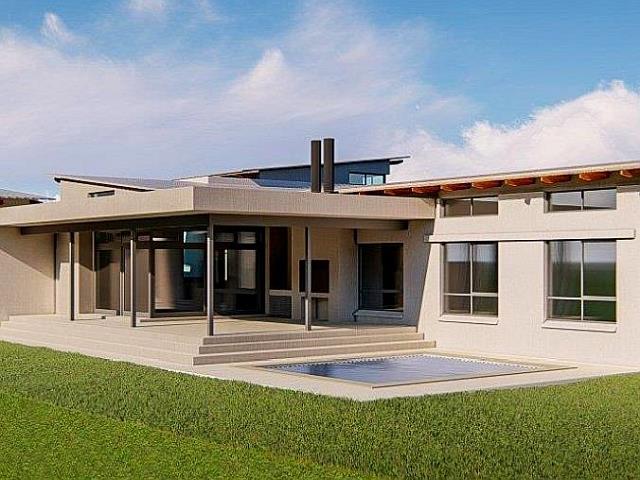 This four bedroom, three bathroom home in The Rest Nature Estate, Nelspruit, has open-plan living areas, covered patio and pool. It is on the market for R3.8 million -
click here
to view.
"Some Nelspruit property owners are actually selling their property in established neighbourhoods to be able to buy in this secure estate with good investment potential."
Brink continues that another major drawcard to the estate is the Curro Nelspruit School situated at the main entrance of the estate.
"This highly respected school caters for up to 1 200 pupils from nursery school up to Grade 12. Curro Nelspruit offers excellent learning to both English and Afrikaans learners. Language mediums remain separated up to the end of Grade 9, with the curriculum staying the same for both language groups," she says.
"Grade 12 learners will have the option to write their Independent Examinations Board (IEB) exams in either Afrikaans or English."
According to Lightstone the median price for a freehold home on the estate in 2018 was approximately R2.5 million, and 69 freehold properties were registered on the estate this year. Recent buyers are between 18 and 35 years, and 61% of owners are between 36 and 49 years.
Recently a few transactions were concluded in the luxury market between R5 million to R6 million, and a few luxury properties are currently available, selling at between R8 million and R13.5 million.