Green living, sustainable solutions and low wastage coupled with high efficiency and affordability are all key areas when it comes to targeting the millennial buyer, and it is no different when buying a home.
A recent Nielsen Study revealed just how much sustainability impacts the purchasing decisions of the millennial buyer, and a Property24 article also highlighted what millennials value when it comes to buying a home. Two key priorities featured prominently were:
1. Homes which are 'ready to go'
Millennials in general want to spend less on renovations, making new and 'ready-to-go' homes popular among this demographic.
2. Energy efficiency and green living
An environmentally-conscious generation, millennial buyers are much more clued up when it comes to green technology and the need for energy efficiency. This means they lean towards a sustainable lifestyle enabling them to minimise their carbon footprint.
With that being said, what solutions exist for this unique green-conscious generation?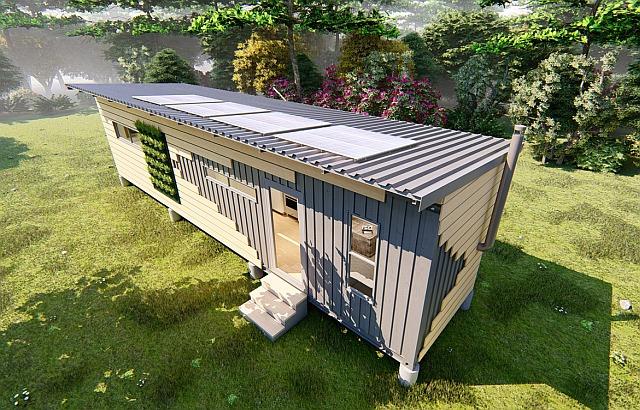 John Venter, CEO at Umnyama Ikhaya - Sustainable Modular Homes, says they offer the ideal solution for the millennial home buyer: green living at an incredibly affordable price.
Umnyama Ikhaya offers a variety of options for green, sustainable, eco-friendly living, including space-saving, micro, off-the-grid housing solutions for South Africa and beyond. Situated in Paarl, Western Cape, Umnyama Ikhaya creates unique modular homes from repurposed high cube shipping containers.
"When it comes to the millennial buyer who values a sustainable lifestyle encompassing energy efficiency and low wastage, we have the ideal solution. Our cutting-edge pod homes offer completely off-the-grid living - integrating gas, wind and solar energy, waterless toilets, vertical gardens, rainwater harvesting systems and more to offer you a unique lifestyle independent of the grid," says Venter.
"As a back-up to Mother Nature, each unit is, however, manufactured to plug into a main water and electrical supply in case of emergency. As added value, our units come fully finished with appliances, and an inventory of furniture can be supplied on request. Units are completely pre-fabricated at our factory in a short timeframe and transported to any site, depending on client's location."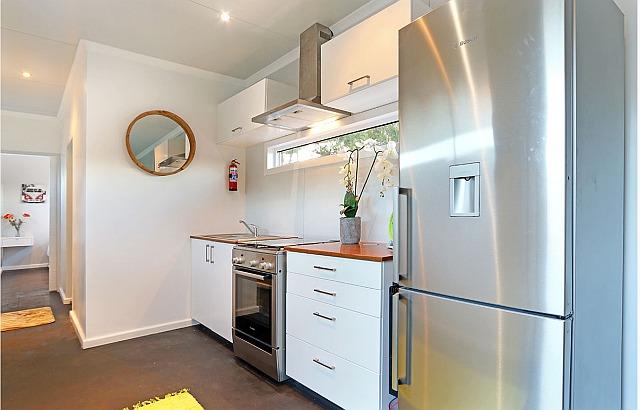 As homes are also assembled for buyers, they are definitely 'ready to go' - all you need is the land on which to enjoy your new off-the-grid home.
Venter says one of the main obstacles for the millennial buyer is affordability.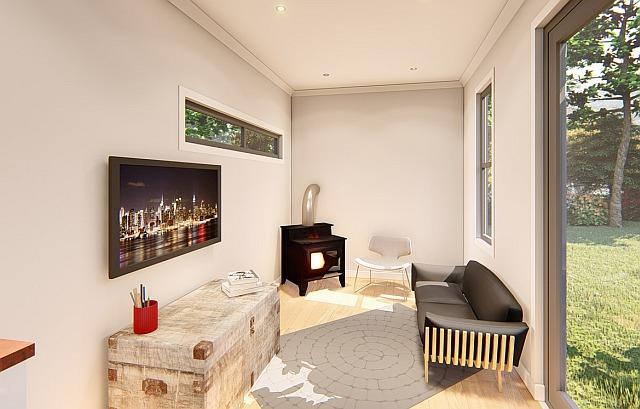 "In an effort to overcome this challenge, we are also proud to say that Greenfin is our finance partner and that local government is supportive of our unique venture. Our aim is to not only help make this world a greener, cleaner place, but also save water, become involved in skills development programmes, create employment and drive down the cost down of off-the-grid living, making it accessible and affordable to many."
Prices for 30sqm modular homes start from R399 000, but you are not limited in what you can build. Multiple cubes can be combined to create whichever kind of housing solution you are looking for. There are also various finishing options available.
Apart from being an affordable housing solution from the outset, the off-grid homes also allow for continued lifelong savings due to being so energy efficient.
Venter says the the Umnyama Ikhaya motto is "you dream it we build it", and their modular home solutions are not limited to their 30sqm pod homes. They are a modular building company that can build and design anything from:
- A garage.
- A school.
- An apartment block.
- A luxury home.
- A library.
- A clinic.
- An office.
- A shopping centre.
- A granny flat or retirement village.
- A coffee shop or pop-up restaurant.
- A spaza shop, and anything you can dream up.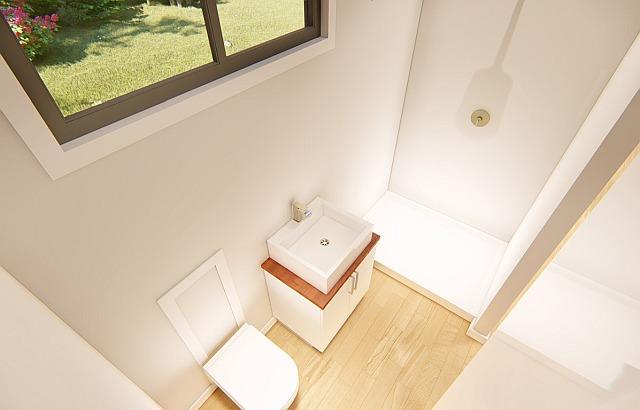 "We at Umnyama Ikhaya are 100% behind the global move toward sustainable living - we welcome the beliefs and value system of the millennial mindset when it comes to responsible buying. We believe that their choices and power to drive environmental change will have a positive impact on the future of our world."
For more information or to view these modular homes, visit the
website
.