Your home is a space where you should feel comfortable. It is, after all, where you spend a large portion of your life enjoying down time, eating, sleeping, and creating many happy memories with loved ones. Your home should be a haven where you can relax and unwind, and not somewhere you feel under potential threat.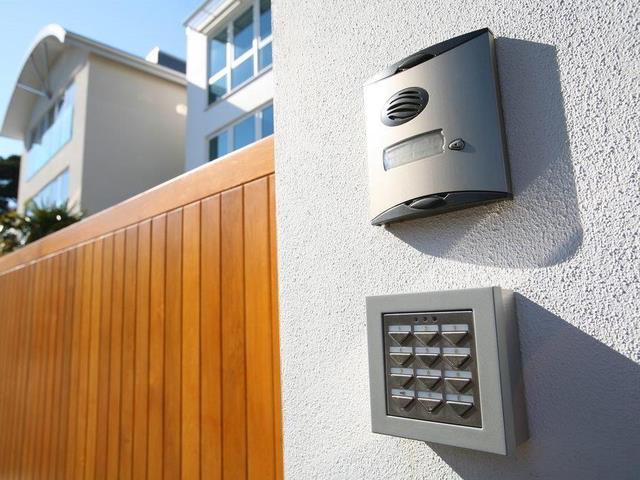 You can find a wide variety of home security camera systems online or in hardware stores. You can set these up yourself, or there are companies that will set them up for you, says Spence.
"We all hear horror stories daily of break-ins, smash-and-grabs, petty theft, and worse. This can understandably cause people to lose sleep, especially if you hear a bump in the night or your pets react to a suspicious noise," says RE/MAX Living property expert, David Spence.
According to a report by Statistics South Africa, the majority of crimes in South Africa involve 'housebreaking' (when no one is home) and 'home robbery', which is considered a 'violent crime because people are at home when it takes place'.
"These kinds of crimes are frightening because they violate 'our private space and the one place that we think of as our sanctuary'," says Spence.
According to Spence, there are a number of things you can do to feel safer at home.
"It's important to cover a range of bases to ensure that you aren't worrying about your safety day and night. That is not the kind of stress you want to have at home as it can have a very negative impact on your life," he says.
"There are many measures you can take to boost the security of your home, and your peace of mind. And while you don't want your house to feel like a fortress, you can certainly create a castle where you feel truly comfortable."
Spence provides three tips to make your home safe, secure and serene:
1. Embrace the digital era
You can find a wide variety of home security camera systems online or in hardware stores. You can set these up yourself, or there are companies that will set them up for you. Depending on the brand and model you opt for, these systems offer a range of features, including night vision, motion sensors, sound and Wi-Fi capability. Typically, cameras at a higher price point might boast a higher resolution.
Many of these camera systems enable you to monitor movements around your home from a computer or smartphone. Even if you never experience an incident personally, footage from outside your home can be useful to neighbourhood watch groups should an incident occur in your street.
In addition, it is wise to have an intercom in front of your home so you are not opening your door directly to strangers.
2. Don't forget traditional measures
In South Africa, homes are generally equipped with basic safety measures such as security gates, burglar bars and alarm systems. In fact, some insurance companies won't cover you unless your home is equipped with these standard features.
Be sure to check that all potential entry points to your property are secure. You might think that no one could get through a small window, but you'd be surprised how many burglaries occur through even the smallest spaces. These days, there are clear strips that you can install yourself which are less unsightly than some other options. Or, if you don't want burglar bars, there are companies which install lockable shutters that look great and protect your home.
With alarm systems connected to an armed response service, not only are you safe in the knowledge that someone will be at your property within minutes, but the noise of the alarm is a deterrent in itself. But an alarm can also be as simple as placing noisy gravel outside your home - something that will alert you when you hear it. If you have an electric fence, it's also recommended to link it to your alarm.
3. Know your neighbours
Security isn't all about fancy equipment. Rather, it's about equipping yourself with all the tools at your disposal to ensure that your personal space is as safe as it can be.
This can be as simple as getting to know your neighbours. People in an area keeping an eye out for each other is proven to boost security and your own personal feeling of safety. It helps to know your neighbours in a crisis, especially if you can easily reach out on a chat group if you need help. They will also be more aware of any strange incidents occurring around your home if they know who you are and your general day-to-day movements.
If your suburb has a neighbourhood watch group, Spence strongly suggests joining as "in most cases the first responder to a crime will be a fellow neighbour". All neighbourhood watch groups will have social media pages and Whatsapp groups to be kept informed of what is happening around you.
Additional considerations
The South African Police Service (SAPS) recommends high fences and walls to reduce visibility into your property, and gates with robust locks. Solid walls are not generally recommended, however, and in some areas are not allowed by local councils. Statistics show that walls with a portion where you can see through are actually more effective as they enable you to see anyone lurking behind them. Security sensor lights are also a great deterrent as once a criminal is lit up, they tend not to hang around.
Dogs can also act as excellent deterrents, but, unfortunately, if you let your dog sleep outside you run the risk of them being poisoned to neutralise them during an attempted burglary. So, rather keep your four legged friend inside at night.
Finally
Spence says potential property buyers will consider the safety features of a home before committing to purchase, so when making your home a haven for yourself and your family, you are also adding value in the long term.