Being close to a reputable school has always added great value to any home, but right now it is more crucial and beneficial than ever before.
This six bedroom, five bathroom home in
Vredekloof
,
Brackenfell
, offers a study, pool room and mountain views. It is selling for R4.499 million -
click here
to view.
This is according to Rowan Alexander, Director of the Cape Town Northern Suburbs estate agency, Alexander Swart Property, who says there is a growing tendency for both parents to have to work, and often the children need to be able to get to and from school on their own.
Nowhere is this increased value of homes close to schools more evident than in Brackenfell. If one looks at suburbs such as Vredekloof, Sonkring, Burgundy and Morgenster Heights, Alexander says it is quite clear that being close to schools has raised home values by 10% to 15% on average.
This three bedroom, two bathroom home in Sonkring, Brackenfell, is close to schools and amenities. It is on the market for R2.165 million -
click here
to view.
The same price pattern is evident in many of the Durbanville suburbs and Century City. Here suburbs such as Clara Anna Fontein, Valmary Park, Eversdal, Durbanville Hills and Graanendal have average values significantly higher than the area average due to a good supply of schools.
Alexander says developers have fully understood the value of proximity to a good school. They almost always tend to incorporate a new school into any major development like at Clara Anna Fontein and Century City. These are increasingly more likely to be private rather than state institutions, and parents are making big sacrifices to send their children to these high-cost establishments.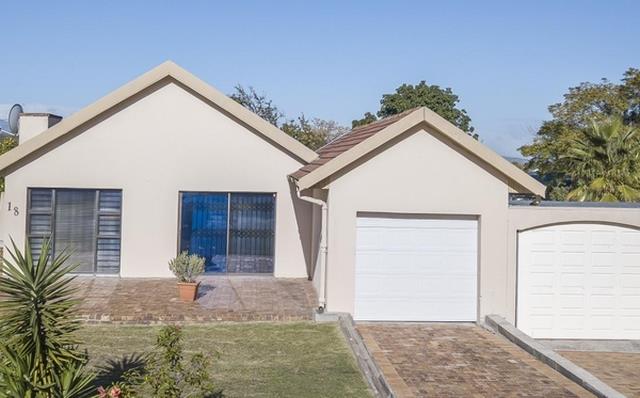 This three bedroom, one-and-a-half bathroom home in Morgenster Heights, Brackenfell, has a study and pool. It is selling for R1.849 million -
click here
to view.
Asked if schools are the most important factor in setting price levels for homes, Alexander says this is quite probably the case. Of almost equal importance are convenient shopping centres, lifestyle facilities such as parks and open spaces, gyms, tennis and squash courts, bowling greens, sports fields, social clubs and restaurants. Complementing all these factors is security, now always of prime importance.
"There is nothing that detracts from the value of a residential precinct more than a bad crime record. Fortunately, Brackenfell, Kraaifontein and Durbanville have relatively low crime figures, which are reflected in the average price growth here, higher than that greater Cape Town suburbs," says Alexander.