Buyer demand in the upmarket northern Johannesburg suburbs of Gallo Manor and Wendywood remains buoyant despite a sluggish residential property market.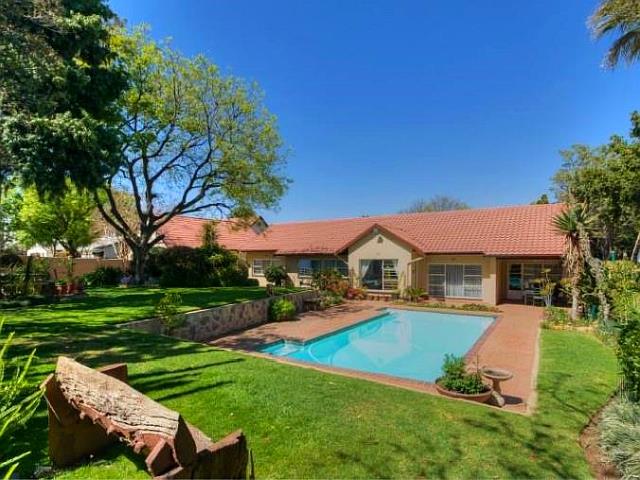 This family home in Gallo Manor,
Sandton
, has four bedrooms, two bathrooms, three reception rooms, pool and more. It is on the market for R2.75 million -
click here
to view.
Wendy Michelow and Cheryl Waner, Adrienne Hersch Properties area experts, say a younger demographic of buyers are moving into these areas, particularly young families looking to settle down.
"These suburbs are highly popular among young families due to their proximity to good schools, the Sandton CBD and major transport routes, places of worship including shuls, churches and mosques, as well as various amenities including Morning Glen Shopping Centre, Woodmead Retail Park, and Sunninghill and Morningside hospitals."
Recent Lightstone figures confirm this, with 41% of recent buyers in Gallo Manor and 34% in neighbouring Wendywood aged between 18 and 35.
"Gallo Manor and Wendywood are the best-kept secrets of Sandton. Their location, literally on the doorstep of the Sandton CBD, is unbeatable for buyers, the properties are good sizes and the rates are far cheaper than Sandton," says Michelow.
This three bedroom, two bathroom home in Wendywood, Sandton, has three large reception rooms, outdoor room, pool and garaging for four cars. It is selling for R2.8 million -
click here
to view.
"Setting your child up in a suburb offering access to excellent schools definitely tops the list of priorities for young families. Gallo Manor and Wendywood are situated close to several top private and public schools including Crawford College Sandton, Wendywood High School, Wendywood Primary School, Redhill, King David Sandton, Grayston Prep, Rivonia Primary, Curro Primary, Sunninghill Primary, St Peter's School and Reddam House. Both areas also offer easy access to a range of excellent preschools and daycares," she adds.
Waner says another drawcard for both suburbs is the excellent value available in comparison with the surrounding areas of Morningside, Woodmead Springs and Sandown.
"Prices in these areas are highly competitive. Homes range anywhere from R1.9 million to R5.5 million, depending on size, finishes and features."
Waner says both suburbs offer a mix of real estate, from older fixer-uppers to more modern trophy homes.
This home in Gallo Manor, Sandton, has three bedrooms and bathrooms, open-plan living areas, a pool and separate cottage. It is on the market for R3.65 million -
click here
to view.
"Stands are generously proportioned measuring between 1 250sqm and 2 000sqm, and most homes in both areas come with large gardens, swimming pool and staff accommodation."
She says many of the young families are buying older homes and completely renovating them according to their taste.
"Many of the homes are 35 to 40 years old and have been held in the same family for decades. They are solidly built and offer an excellent shell for renovators," says Waner.
The agents say the strong focus on security in both areas is another attraction for buyers.
"A significant chunk of both areas is boomed-off and patrolled by security organisations 24 hours per day. There is also an incredibly strong community feel in both areas, which is another benefit for families with young children."