Many areas have seen a decline in the agricultural property sector due to the uncertainty surrounding the proposed land expropriation, but far less so in the Winelands where several real estate agencies are reporting business as usual with little or no drop in enquiries this year.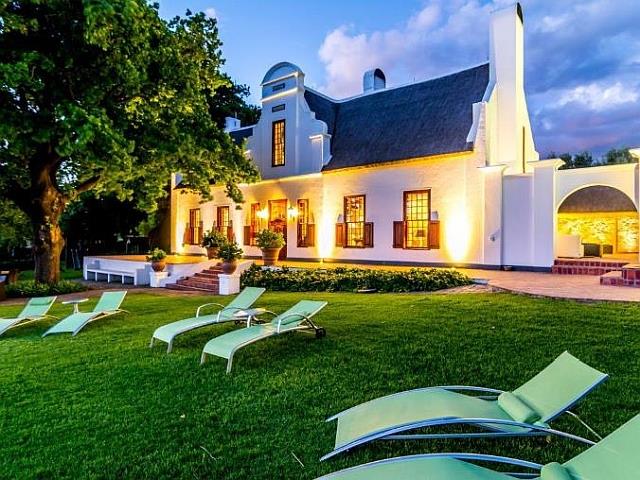 This historic farm in
Paarl
has a luxury manor home, five guest suites and winery facilities, and is being sold as a going concern for R19.9 million -
click here
to view.
Dr George Cilliers, co-principal for Lew Geffen Sotheby's International Realty in the Winelands, says that although sales volumes have dipped, they are still receiving a steady flow of enquiries from international and local buyers, many of whom are from other provinces and looking to move to the Cape.
"The properties that are receiving the most attention at the moment are smallholdings and guest farms, especially those with venue or accommodation facilities. The properties that have become more difficult to move are larger farms and those without substantial or sufficient buildings and houses on them," says Dr Cilliers.
"Our most recent sales include a Stellenbosch smallholding to Gauteng buyers, a guest farm to British investors and a Paarl boutique wine farm that was bought by German citizens already living in the area."
He adds that Deeds Office data shows that during the first eight months of 2018, 16 farms and smallholdings in Stellenbosch and 14 in Paarl changed hands, with the most expensive being R94.16 million for a wine farm in Stellenbosch.
This 4.1ha wine and olive farm in Stellenbosch has a Tuscan-inspired luxury villa now operating as a bed and breakfast, three guest cottages and winery facilities. It is on the market for R30 million -
click here
to view.
Dr Cilliers says he believes there will continue to be a healthy appetite for Winelands rural property, especially since President Ramaphosa recently clarified government's intentions regarding land expropriation.
"The president has said that their core focus will be on unused land, derelict buildings and purely speculative land holdings, as well as properties where occupiers have strong historical rights, especially if the title holders are not occupying or using their land. This includes labour tenancy, informal settlements and abandoned inner-city buildings.
"He has also made it clear that illegal land-grabs will not be tolerated, and stated that nationalisation of land is not on the cards, whilst property rights will be protected."
Chris Cilliers, CEO and co-principal, says in addition to the political and land reform uncertainty which are only likely to be resolved after the 2019 elections, the most influential factor impacting the market is the subdued economy.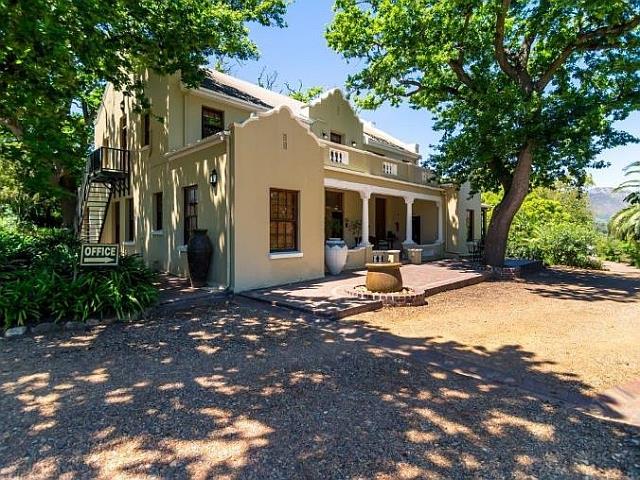 This 80ha historical wine farm in Stellenbosch has venue and conference facilities, as well as 17 guest suites. It is on the market for R56.5 million -
click here
to view.
"The real estate market as a whole is feeling the impact of the recession and ultimately sellers can't expect to achieve the same prices now as in recent years. However, the sale price of agricultural properties is significantly influenced by their location, fixtures and, if a going concern, its bottom line figures," she says.
"And, although it's undeniable that there is a general wait-and-see sentiment in the market at the moment, there are also interested investors can more easily be persuaded to buy sooner rather than later if properties are realistically priced."
She says what is most important is to keep calm, to not get nervous and make kneejerk decisions and to remember that, like any investment markets, the real estate market always has and always will fluctuate and there are always correction periods.
"The current political rhetoric is just another factor influencing our markets, much the same as the Brexit debate is having on UK property prices. It's part of the life cycle of real estate," she says.