Renting a property is an attractive option, especially for those who are saving to buy their own home, or if they don't want to be burdened with major maintenance and repair costs. However, there are several associated and sometimes unexpected expenses relating to rental properties that should be considered when signing a lease agreement.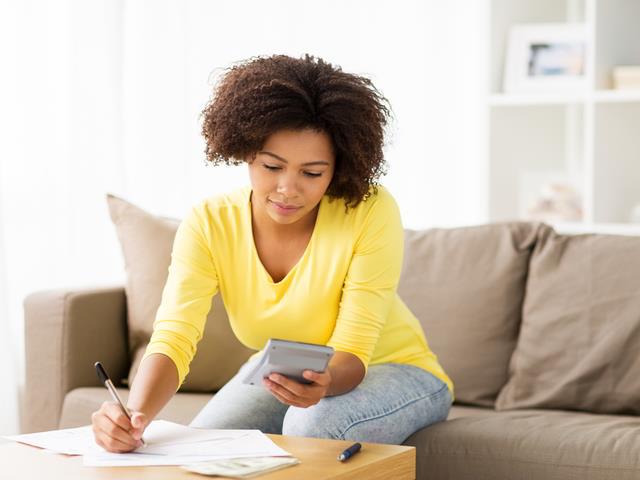 Your lease agreement should outline all your costs and financial obligations as a tenant, starting with the monthly rent and the deposit required to secure the property.
Pam Golding Properties area manager for Stellenbosch and Somerset West, Louise Varga, says your lease agreement should outline all your costs and financial obligations as a tenant, starting with the monthly rent and the deposit required to secure the property. This deposit may vary from one to three months' rent and must be paid into an interest-bearing bank account. It will be used by your landlord to pay for damages incurred during your lease period. Once the tenant moves out and there are damages after the final inspections, the landlord can use the deposit to repair damages.
If you stay longer than a year in your property, you may also have to factor in a rental increase between 8% and 15%. Remember that an extension on a lease contract accompanied by a rental increase will also result in an increase in the deposit, says Varga.
Other upfront costs may include a key deposit, remotes and access cards, as well as an administrative fee if you are renting through a rental agent. Your lease agreement should also stipulate your contribution to the apartment's utility costs. This means that you will be billed for water, electricity (unless there is a prepaid meter), sewage costs and refuse removal.
An ingoing inspection will be done to evaluate the current condition of the property. Take note of the fittings listed in the inspection report and discuss any concerns with your landlord or agent before you take occupation of the property. This will ensure that you as the new tenant (lessee) will not be liable for anything that is not of your doing at the end of your lease, says Varga.
Your landlord has an obligation to offer a property that is reasonably fit for the purpose it was let.
This means making sure, for example, there are no broken pipes or damage that could put you at risk of injury, or an infestation of cockroaches and other pests. She says the landlord is usually responsible for pest control for up to six weeks after occupation. Thereafter, if you find that a new pest problem arises at any stage during your lease period, you will have to pay for the fumigation of the property.
Tenant or landlord - who's responsible?
Once you have moved into the home, you are responsible for keeping the property clean, tidy and safe. This responsibility extends to the maintenance of the garden and the replacement of household items such as lightbulbs and tap washers. The Rental Housing Act, which protects the respective rights of both the tenant and the landlord, enables your landlord to claim compensation if there is any damage to the property that does not include fair wear and tear or damage from normal, everyday use. Additional damage, for example scuff marks on a wall, would need to be repaired at the tenant's expense.
Your landlord may deduct the costs for these repairs, and any cleaning costs as required, from your deposit if the property is not in a reasonable state. However, if there are no damages, the landlord must refund the deposit within seven days of the expiry of the lease. If there are any costs for repairs, the balance of the deposit must be paid within 14 days, says Varga.
Your landlord is responsible for any indirect operating costs including levies and any fees charged by the body corporate or homeowners' association if you are living in a sectional title complex or an estate. If you are in a property with a communal swimming pool, the maintenance costs will be covered by these levies. If you are renting a house that has a pool, make sure your lease agreement stipulates the maintenance responsibilities.
The same goes for the maintenance of any gardens or lawns, especially in areas where water is scarce.
While the tenant is responsible for the upkeep of the garden, and for complying with any water restrictions and bylaws that may be in place, the landlord must understand that this may affect aspects of the garden's condition.
You will still have to do other maintenance, such as weeding and mowing the lawn as needed.
While the owner of the property should also put in reasonable security measures, any additions such as a security gate or extra beams may be for the tenant's account. You would also need to get your landlord's approval before you install these. Note that this need for written approval from the landlord would apply to any alterations made to a rental property. You would also have pay for armed response if this is required as an additional security measure, says Varga.
Security and insurance
On that note, she says while the landlord is expected to provide reasonable security measures, it is up to the tenant to insure the home's contents in case of a burglary or a fire, among others. Lease agreements should also include a force majeure clause dealing with liability should there be an unavoidable occurrence such as a flood or an earthquake. It's advisable for the tenant to have home insurance, and for the landlord to also insure the property against structural damage or loss. Your landlord should have building insurance, which would include damage from natural disasters and extreme weather damage.
If you, as the tenant, have an accident in your rental home, can you claim for damages from your landlord? Only if you warned the landlord of a potential danger and he or she failed to take action to ensure that the property was in a reasonable and safe condition by failing to make a necessary repair, says Varga.
She says the Rental Housing Act regulates the relationship between the tenant and landlord, and any disputes that arise can be referred to the Rental Housing Tribunal in your province. To avoid confusion or disagreement, it is best to consider all the possible hidden and future costs when negotiating your lease agreement.