Buyers looking to invest in residential property will be faced with the decision of investing in a newly developed property or buying second-hand. Understanding the pros and cons between the two allows you to make a more informed decision.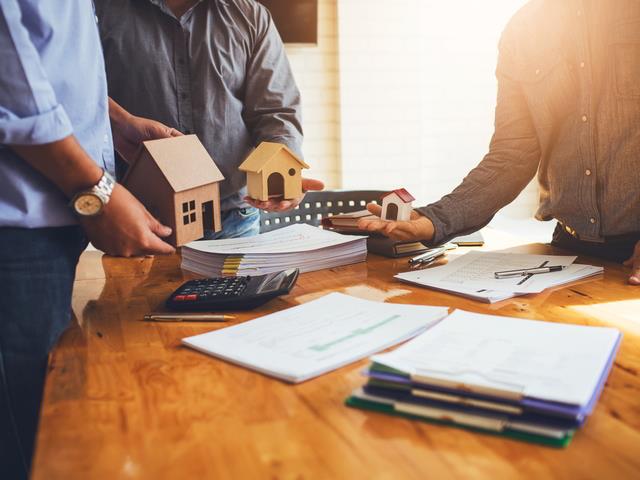 Buying an investment property straight from the developer has significant financial advantages, as you'll save on transfer duty, transaction costs are paid for by the developer and you'll benefit from a lower deposit.
Buying a new property
"Buying an investment property straight from the developer has significant financial advantages," says Pieter Piek of Just Property Invest.
You will avoid paying any transfer duty on the property, and transaction costs are paid for by the developer. VAT will typically be included in the price, and there will be a lower deposit required initially, with the remainder being due upon completion, says Piek.
You will also be buying a brand new property that comes with guarantees on all fittings from between three to nine months. The National Home Builders Registration Council (NHBRC) will also cover the structure for five years. This means that you will have warranty protection against defects in new homes, among other benefits.
Investing in a new property means that it won't require as much maintenance, especially in the first few years. Everything will be new, so you will be spared worrying about old fittings breaking or having to fix wear-and-tear issues for your tenants.
Piek advises that when looking to invest, you should look for a new development "where you will have peace of mind and where the investment consultant has negotiated an investment package where you have levies included, and sometimes even a rental guarantee".
Buying from an established developer also allows you to check the track record of this developer. Check if they have completed other projects or similar developments. You could even go and view them in person and see first-hand. A simple online search would also reveal any bad press that they may have had on previous developments. Doing this will allow you to make a more informed decision, says Piek.
The downside is that you will most likely buy a unit off-plan, and you won't be able to see the finished product before buying.
"This could, however, if done correctly, guarantee capital growth while not costing you any money until the apartment registers," says Piek.
Find new developments for sale around SA - click here


Buying a second-hand property
The advantages of buying a property that's been previously owned by someone else will be that you may be able to buy a property at a lower cost, in an already established area. This might be seen as a less risky option, as prices in an established area are more of a known quantity. Another advantage could be that a second-hand property might already have a good existing, paying tenant. Again, this is perhaps less risky and will mean that you will be earning rental income straight away, instead of having to find the right tenant for the property, says Piek.
However, there will be more costs involved. You will need to pay all bond and transfer costs, as well as the transfer duty dependent on the price. Depending on the condition of the property, there will be upkeep and maintenance that has to be done. These costs will most likely be greater in a second-hand home compared to buying a brand new property. Piek says such costs will not only be financial, they will also be time-consuming.
Buying second-hand property? Calculate bond and transfer costs
- click here


"Your growth on a previously-owned home will in most cases be less unless you are buying in an area where a lot of new development is happening."
Finally
Piek says there are pros and cons to both buying options. "Investment buyers should weigh these up every time they buy a property - work out the balance that you're happy with on each property individually and go for what suits you best."