Even though the sectional title market in Polokwane, Limpopo, is performing well when units are priced correctly, this city is experiencing a major shortage in modern sectional title units and not enough of these are being developed and built at the moment.
This designer townhouse in Polokwane has three bedrooms, two bathrooms and living spaces that spill effortlessly outdoors. It is selling for R2.3 million -
click here
to view.
Oliver Moorcroft, Seeff's MD in Polokwane, says the price range for sectional title units most in demand is between R800 000 and R1.2 million and then also for more upmarket, modern units with quality finishes priced over R2 million.
"We are currently experiencing a trend of buy-to-let investors with regard to sectional title in Polokwane," he says. "Sectional title complexes located in good areas that are priced competitively and offer a good return on investment as well as capital growth appeal to these buyers".
Moorcroft adds that the biggest draw cards that make one sectional title development stand out from the others is when the development offers good security, a garden for children to play in, a complex that is pet-friendly, extra parking space for visitors, units with modern finishes and double storey units that offer guest bathrooms for visitors on the ground floor.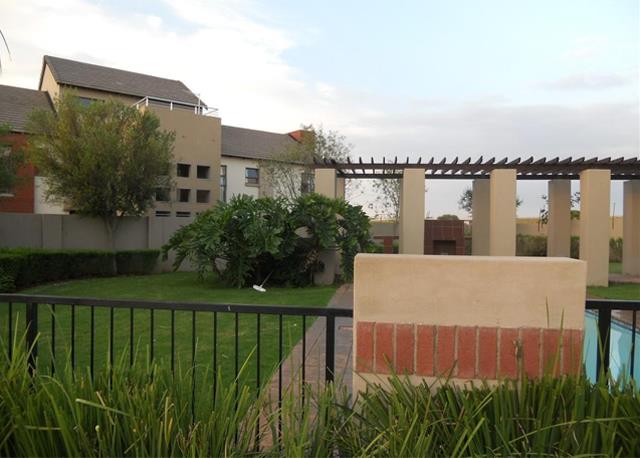 This modern unit in a security estate in
Bendor
, Polokwane, has two bedrooms, one bathroom and access to a complex pool and park area. It is selling for R845 250 -
click here
to view.
Moorcroft says young families prefer established, high-security sectional title complexes and young professionals and specialists who come to the city for one or two nights per week often choose to reside in upmarket sectional title developments.
Seeff Polokwane is currently marketing fourteen units in the new Ce Ce Bon townhouse development in the popular suburb of Bendor.
This modern, upmarket sectional title development consisting of only 14 units is one-of-a-kind - not only with regard to modern finishes - but also with bigger gardens than most other sectional title developments in Polokwane.
Moorcroft says the units are priced between R1.85 million and R2.2 million (transfer costs included) and have three bedrooms, 2.5 bathrooms and a double garage each. The size under roof is around 230sqm.
This two bedroom, two bathroom townhouse in Bendor, Polokwane, offers easy living in a popular complex for R1.205 million -
click here
to view.
"These units are architecturally appealing and boast long single windows for more light, while still offering enough privacy. The interior is painted in wood smokes and designer grey. The state-of-the-art kitchen offers a two-tone cupboard and Caesarstone finish.
"Windows in the units are surrounded with boxes filled with grey pebbles with in-situ finishing being used for the roofs. Cemcrete was used to finish the up stand beams. The outside finishes are a combination of red face brick, full plastered walls, washed and painted sections. These all combine to reflect a very appealing 3-D view.
"The back of the building offers a wooden deck with a robust steel structure that can be used for entertainment. Sliding doors lead to the luscious green garden."
There are two types of units, he says, and both types include guest bedrooms with built-in cupboards. "The main bedroom in Type A has an en suite bathroom and ample cupboard space in the room. The main bedroom in Type B has a walk in cupboard and an en-suite bathroom."
Moorcroft says that even though the market in Polokwane has slowed down because of uncertainties in the economy and sellers having unrealistic expectations as to the value of their properties, well-priced properties still sell quickly.