The rise of home sales in execution has led to several potential investors asking whether these homes can be as good an investment as they appear to be, because in many cases they are discounted 20% to 30% - or more - on their apparent market value.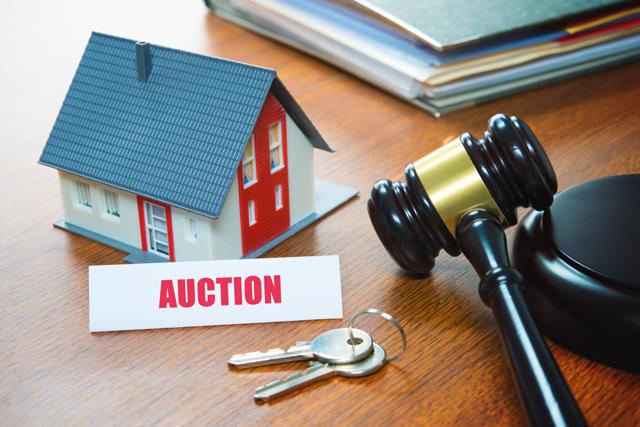 "In 90% of sales in execution the owner has been unable to maintain his monthly payments and has also been unable to maintain his property," says says Alexander.
This is according to Rowan Alexander, Director of Alexander Swart Property, who says "it may come as a surprise to some that in nine cases out of ten I advise against this type of purchase."
Why is that?
In South Africa, says Alexander, the perception for obvious reasons is that any sale in execution is likely to be a distressed sale – no other means having been found to dispose of the property. The buyer will, therefore, be in a position, it is believed, to gain an asset at a very low price.
This view, he says, is commonly found among those who are not au fait with auctions and auction conditions and are therefore not aware of the snags that the buyer is likely to encounter.
A major initial snag, says Alexander, is that in many sales in execution the property has been badly neglected and is in a poor, if not shocking, state.
"In 90% of sales in execution the owner has been unable to maintain his monthly payments and has also been unable to maintain his property.
"Extensive roofing, flooring, electrical, plumbing and other repairs as well as repainting are almost certain to be necessary and are likely to be expensive."
Quite often, says Alexander, the home is kept locked and is not open for inspection which means that the prospective buyer cannot see inside it. If and when defects are later discovered, the auctioneer and the bank cannot be held liable for these.
Another snag quite frequently encountered is that the owner whose home is being sold against his will is now thoroughly fed up with the bank for taking action against him and, with nowhere else to go, may decide to 'squat', and will continue to occupy the premises illegally.
Occupation of a home cannot be guaranteed by the auctioneer, says Alexander, and eviction of squatters can be a difficult, expensive and time-consuming exercise.
Another challenge to the investor in sales in execution properties, he says, is that he has to pay not only the agreed sale price but also a 10% deposit on the sale and a 10% auctioneer's fee (inflated by 15% VAT) on the fall of the hammer. Furthermore, an auction sale is wholly unconditional: it cannot, as in conventional home sales, be made subject to the sale of another property or to the obtaining of a bond.
In these circumstances, says Alexander, the financial position of the buyer can be difficult, even though he may have acquired the property at the significant discount mentioned.
"Supposing the property to be worth R1 million, but it is knocked down to the buyer at R750 000, the buyer then has immediately to have 20% plus to pay the deposit, the auctioneer's 7.5% fee and a further R750 000 soon after for the remaining sum owing to the bank - as well as, say, R100 000 to make the property attractive again.
"As a result, early on he will already have paid close to the R1 million, that is what the property will later sell for when put back on the market. In addition, he will find that he has also to take occupation on the fall of the hammer and pay occupational rent until all the money owing is paid out.
"Then, too, he will almost certainly have to find large sums to cover arrears in municipal service fees and taxes accumulated by the previous owner - I have yet to see a home sold in execution on which the municipal rates were paid up."
The "lost" interest on all these disbursements can be substantial, says Alexander.
"With these figures in mind, it is clear that to make a profit on the whole deal he will probably need to get a sales price of R1.4 million, but the market value of the home, as we have seen, is more likely to be in the region of R1 million.
"Bear in mind, too, that on completion of the sale he will have to pay transfer fees and a further sum in capital gains tax because the property is not his primary residence."
Those contemplating sales in execution quite often do not add up all the costs involved in this type of transaction as these tend to be paid off one by one, says Alexander. On occasion he has known buyers to report a profit that is either fictitious or a great deal smaller than they realise.
"While it is true that good profits have been made by some on this type of transaction, it calls for a sharp mind and a cool disposition. Sales in execution are not an easy way to make money.
"Sales of this type are only profitable if a massive 40% to 50% discount is paid on the home or in the comparatively rare cases where the home does not need extensive repairs and, of course, where the previous owner does not stay on illegally."