The search for a new home requires one to consider various factors, such as the area and whether or not the home will be the right fit for you and your loved ones. Ultimately, none of those factors are more important than the safety of yourself and your family.
This three bedroom, two-and-half bathroom house in Chapman's Bay Estate,
Noordhoek
, is set in an elevated, prime position and has been designed to make the most of the north-facing mountain views with some sea views in the west. It is on the market for R5.295 million -
click here
to view.
Crime Stats SA indicates the number of home burglaries in the Western Cape is at 42 662 for 2018, says Mike Greeff, CEO of Greeff Christie's International Real Estate.
"Even though the figure is down from 2017's 46 043, it is still a staggering number. With the recent spate of crimes including child abduction, the security of your family home remains a critical concern during the buying process. Prospective homeowners will be more cognisant of this feature during the process, and are even prepared to pay a premium price for it," says Greeff.
It is no secret that security in and around the home makes one feel more at ease. Homeowners are encouraged to remember the importance of security and how it affects family life. The assurance of your family's security allows for a more peaceful lifestyle, with more time spent on the things that matter. In the case of a sectional title unit, strict access control and visible security patrols are an immediate deterrent to potential burglars.
"The addition of high perimeter walls and electric fencing is an additional comfort to buyers, and can be the deciding factor to sway buyers. With the advent of new technology and the Internet of Things, it makes sense for smart technology to be incorporated into every aspect of our lives," he says.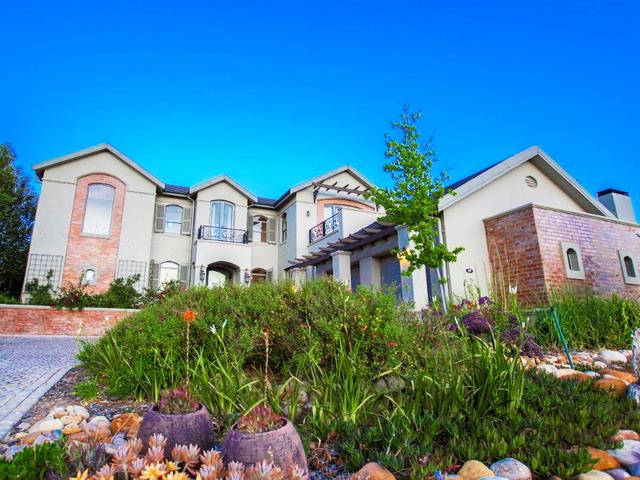 This three bedroom, three bathroom home in
Val De Vie Estate
,
Paarl
, offers seamlessly blending open-plan indoor and outdoor living and mountain and lake views. It is on the market for R10.8 million -
click here
to view.
This includes the latest security systems available. These smart systems allow homeowners to access CCTV cameras and even unlock doors via the internet. The installation of security cameras is a definite winner with buyers and attracts interest almost immediately.
Another aspect to consider is the resale price of your home (if you are prepared to sell). With a home that is secure, you are likely to fetch an even higher resale price since a secure home is one thing prospective buyers are willing to spend on. Features in secure homes include state-of-the-art alarm systems, Trellidor systems, beams and security cameras of high quality.
Over the last decade, homes in security estates have also risen in popularity, with more and more homeowners valuing security. Security estates are known for their 24-hour manned entrances, electrified fencing and a host of additional measures.
Greeff Christie's International Real Estate are currently marketing homes in some of the most sought-after security estates. These include Chapman's Bay Estate, which is set in the heart of Noordhoek and ecologically designed to make the best of both man-made design and nature, says Greeff.
Another security estate includes Pearl Valley Golf Estate. This well-known estate has made a name for itself with its pristine condition, secure and convenient lifestyle and family-friendly environment. Both estates offer families a life of comfort and ease and feature the highest level of security, he says.