The Reserve Bank's decision to leave the repo rate at 6.5%, with home loan interest rate at 10%, has been seen as "disappointing" when South Africa's economy is in dire need of more stimulus. But for buyers, banks are lending and the market at its low ebb presents attractive property investment opportunities.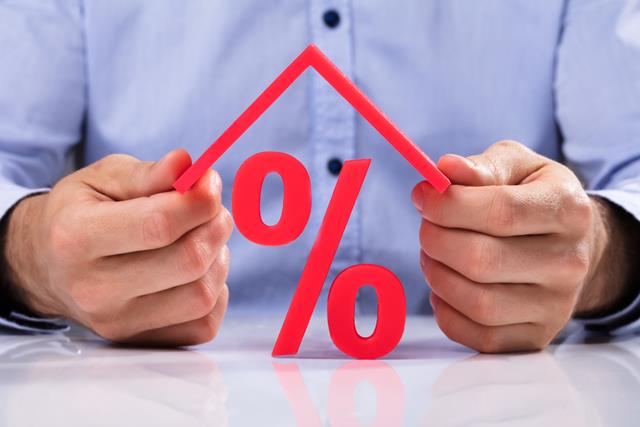 For savvy buyers, the
South African
property market currently offers some excellent property buying opportunities, the interest rate remains stable and banks are keen to lend.
Here's what some of SA's estate agency groups have to say…
Repo decision disappointing as stimulus desperately needed, says Seeff
The decision to keep the repo rate unchanged is "disappointing", says Samuel Seeff, chairman of the Seeff Property Group, who again calls for bold action to stimulate the economy and property market.
"We have only had one 25bps rate cut this year (in July) and it is simply not enough," he says. "There is ample support for a further rate cut. The second quarter GDP growth of 3.1% was better than expected and inflation, despite slightly up to 4.3% in August, remains fairly benign and well within the bank's target range of 3%-6%. The broader macro-environment has also seen the US Fed cut the interest rate. This follows the bold move by the European Central Bank to reduce its rate to minus 0.5% as part of a package of monetary policy stimulation."
Simply put, a bold rate cut fuels economic activity as it makes it cheaper for businesses and consumers to borrow, says Seeff. The SA economy is struggling, and sentiment and lack of political confidence in the market remains "worryingly low", says Seeff, and a rate cut would assist, especially since business confidence is at its lowest point in 20 years.
"While FNB has hinted at some stability returning to the property market as it adapts to the post-election reality and there are pockets of excellence with some areas faring above the market averages, the overall story remains that of a flat real estate market when compared to the prior three years. Renting also appears to be the preferred option for those holding out on purchasing."
HE notes the national house price, while up marginally to 3.5% by mid-year remains below the CPI and is expected to remain in this range, possibly only ticking up mildly to around 4% next year.
For buyers, it remains a "good time to get into the market" and bank lending rates continue trending upwards, says Seeff, with FNB, for example, recently reporting that for the first time since mid-2011 the mortgage lending growth rate outpaced house price growth.
"After a fairly slow winter, agents are more positive with the onset of the summer months which is traditionally busier for most areas. We hope that buyers will now start taking advantage of the favourable market conditions."
If you are selling and your property is not attracting offers, you may want to chat to your agent to revise your price to ensure that your property is competitively priced in this market, says Seeff.
Jump-start needed for economy, says Pam Golding Properties
Sentiment is a key driver of investor confidence and the residential property market is no different in this regard. So while today's announcement is positive in terms of stability, it is unlikely to stimulate increased activity in the property market, says Dr Andrew Golding, chief executive of the Pam Golding Property group.
"A further interest rate reduction, on the back of the previous cut in July this year, would have collectively provided incentive for favourable buyer decisions. What is needed right now is a meaningful confidence boost to offset the global and local macroeconomic and socio-political factors impacting on the market and jump-start the muted economy and create impetus in the property market.
"While the residential property market continues to show resilience and brisk activity in high demand areas, including key nodes and centrally located convenient hubs around the country, the tentative recovery in the national house price index that emerged in the wake of the recent elections appears to have cooled into a stabilisation of prices, although the Western Cape market continues to experience a modest rebound in house price inflation."
Dr Golding says on the upside, with interest rates remaining at relatively low levels, this continues to present sound opportunities for home purchasers, particularly first-time buyers and others who require finance.
"According to ooba, positively, the mortgage deposits required by the banks have eased back to levels last seen prior to the 2008/9 recession, currently standing at 10.8% of the purchase price (August 2019). Even more encouragingly, for first-time buyers, who account for just over half of all mortgages extended by ooba, the deposit is currently 8.4% of the purchase price. During the year to date, the average purchase price for first-time buyers was R940 209, according to ooba.
"Notably, ooba also reports that in August the effective approval rating for mortgages was 82.6%, the highest level to date in the ooba data series which commenced in May 2007."
Dr Golding says that depending on how the year unfolds, it is hoped there may be another reduction in the repo rate before 2019 draws to a close. "However, the fact remains that the property market is currently at or near the bottom of the current down cycle which makes this potentially an ideal time for savvy buyers to invest."
A missed opportunity for further economic growth, says RE/MAX
The MPC has erred on the side of caution by choosing to keep interest rates stable and the announcement is a disappointing one for the housing market, says Regional Director and CEO of RE/MAX of Southern Africa, Adrian Goslett.
"A further interest rate cut would have increased market activity and driven up prices – which is exactly what the property market needs at this time to rectify the real house price decline that we have experienced since last year."
As a takeaway from this, Goslett recommends that, despite the unchanged interest rate, there is no better time to enter the real estate market than right now. "The property market works in cycles. Currently, we are experiencing negative house price growth in real terms. But, in the long term, market conditions will improve to yield positive house price growth again."
Buyers who purchase property now are therefore likely to see much higher returns in the long run, he says.
Good news for the real estate sector as an excellent investment destination, says Greeff
Mike Greeff, CEO of Greeff Christies International Real Estate, the decision is definitely a signal that the MPC is satisfied with the current economic status of the country and is happy to adopt a 'wait and see' attitude with regard to balancing the growth of the economy versus keeping inflation under control.
"The committee's decision to not meddle with South Africa's economic status quo should be seen as good news for the real estate sector. There has been some promising growth in the market and while it has not matched the growth of previous years, it is still a positive indicator.
"We have seen an increase in first-time buyers that are giving new impetus to what was a fairly flat market in recent months.
"The unchanged interest rates also gives confidence to foreign investors, and adds to the perception of our economy being stable and South Africa being an excellent investment destination."