While many people would like to start their house hunt in the northern suburbs of Johannesburg because of its prestige and proximity to Sandton, property prices here are often much higher than in other parts of the city and buyers are forced to turn their focus elsewhere.
This three bedroom
Beyers Park
,
Boksburg
, townhouse in a small complex has 182sqm of floor space with modern interiors, open plan living and an upstairs balcony. It is selling for R1.6 million -
click here
to view.
Joao de Gouveia, Seeff's Managing Director in Boksburg and Germiston, says Seeff's sales in these two East Rand branches are up by 131% compared to last year.
"When considering Boskburg and Germiston, prospective home buyers soon realise there is so much to choose from with regard to property," he says. "If you are an investment buyer, for instance, there are many small apartments on offer, but at the same time you also have many prestigious and upmarket estates to select from in Boksburg.
Boksburg
De Gouveia says the suburbs with the highest demand in Boksburg include Sunward Park and Beyers Park where property is priced from R1.5 million up to R6 million.
Sunward Park and Beyers Park appeal to more affluent buyers who want to live in security villages and houses on large stands. Bardene, again, is a very central suburb that is located close to major highways and the airport.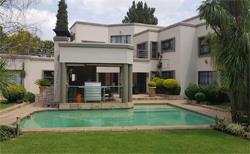 This five bedroom Sunward Park, Boksburg, home in East Village security estate is on a double stand and has four of the bedrooms en suite. It is priced at R3.95 million -
click here
to view.
"Demand in Sunward Park and Beyers Park outstrips supply by a large margin and if a correctly priced property is listed here, it generally sells very fast," he says.
Upmarket estates in Boksburg include Ville D' Fleur and Monte Christo where property is priced between R3 million and R6 million, East Village with a price range between R2.5 million and R3 million and Kingfisher's Place with prices ranging from R2 million to R2.7 million.
Germiston
De Gouveia adds that the more affordable suburbs of Primrose and Marlands in Germiston are also in high demand as they offer affordable property priced between R850 000 and R1.3 million, while also offering easy access to highways and Bedfordview.
"The popular suburbs of Solheim, Sunnyridge and Lambton in Germiston are also very sought after," he says.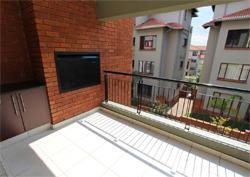 This two bedroom apartment in Solheim, Germiston, is on the first floor and has a view from the balcony. It is on the market for R1.15 million -
click here
to view.
While Solheim caters for an upmarket lifestyle where homes are priced from R1.3 million to R5 million, Sunnyridge is peaceful and enjoys views over Edenvale and Lambton is close to the highways, while also boasting homes on big stands.
De Gouveia says Germiston does not have any estates, but it does have enclosures and clusters that are sought after.
"Many suburbs in Germiston and Boksburg can compare with suburbs in the North of Johannesburg as they offer a secure lifestyle and good proximity to highways, schools, hospitals, shops and malls, but at a more affordable rate," he says.