Learning for some people never ends, for it is through learning that we grow as individuals and in the careers we have chosen.
In the case of Alex Phakathi, fund manager for the Liberty Property Portfolio in the STANLIB Direct Property Investment Franchise, being open to learning and aligning oneself with knowledgeable people is key to success, at least to him.
When I first met Phakathi, years back, I thought he was a reserved, intelligent and interesting person, and it turns out, I was not far off the mark.
In fact, he goes on to say while describing oneself in three words is hard, he thinks he is a hard-working and interesting individual.
Multi-billion fund manager
Managing a R30 billion property fund is no mean feat, yet Phakathi remains grounded and still finds time to spend with his family, reading Zulu and Afrikaans history as well as taking people pictures, a passion he shares with his daughter.
If like me, you haven't seen what R30 billion looks like, fear not, just look at the bricks and mortar that is Sandton City and Eastgate mall in Gauteng, for example, to understand what comprises the value of that portfolio.
Within the portfolio are commercial properties such as the Liberty Centre as well as 13 hotels.
In addition, there is a greenfields industrial development in Richards Bay (the John Ross Eco Junction). Phakathi is very excited about this scheme which he says will redefine Richards Bay and create much needed jobs during and after the construction.
The portfolio comprises of properties in the three sectors of offices, hospitality, but is weighted towards retail.
It includes some iconic offices – including Sandton's prestigious Atrium on 5th and soon to be co-owner of the Melrose Arch precinct.
Read the article here.
Talking about the iconic property portfolio, he says these properties are market leaders in their locations - Sandton City and Liberty Midlands Mall for example - and because of their iconic nature, he and his team have to be abreast of what is happening and how best to manage these assets in order to retain their market leadership, unlock potential value and maximise returns for policy holders.
Furthermore, he says, when one looks at Sandton City, the property has undergone intense revamps, now with the addition of luxury shopping wing called "Diamond Walk" – this puts pressure on the team to improve all the time because essentially, when it comes to iconic properties, most people have something to say.
"We want to make sure that the return is always competitive and the fund has a good team of experience asset and property managers to look after the assets. After all, this is a people's business"
Property refurbishments and extensions are planned across some of the portfolio's key retail and commercial properties with Eastgate Shopping Centre and Liberty Midlands Mall to be upgraded to attract new tenants and expand the retail offering while improving trading conditions for existing ones.
"We are always finding ways to add value to our core assets.
"Ultimately, these investments will enhance our yields and are in line with our approach of strengthening the existing properties in the Liberty portfolio and ensuring they maintain their market position and sustain the returns," says Phakathi.
In Sandton, Atrium on 5th is scheduled for completion in August 2014, while the Sandton City Office Tower will be completed at the end of 2014.
Overall, he thinks they manage a good mix portfolio and they will continue to grow and improve the assets in line with market demands and maintaining their iconic positioning. He does concede though that the fund intends beefing up its industrial exposure.
Commercial property and transformation
Looking back to when he started his career in the sector, he explains that there were very few listed property companies, noting that the big players were the likes of Old Mutual, Liberty and Sanlam owning significant and iconic properties.
The listed property sector has since grown10 times over the last 10 years from a market capitalisation of R25 billion in January 2004, to R250 billion by January 2014, according to STANLIB head of listed property funds, Keillen Ndlovu.
Read the article here.
Phakathi says there has been a resurgence of Real Estate Investment Trust (REITs) making South African listed property stocks attractive to foreign investors thus boding well for the sector overall.
Another shift has been an increase in Black participants in the sector, and while there are still very few senior people at top management levels, he says some funds are owned and led by Black professionals, the likes of Delta Property Fund, Rebosis Property Fund and Dipula Income Fund for example.
Commenting on challenges facing the property sector now, he says economic growth is very low resulting in muted growth in the retail sector as consumers are under financial strain.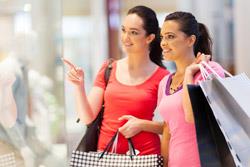 Dominant shopping malls with an attractive tenant mix will survive despite subdued growth in retail sales.
Office vacancies remain high and unless the economy improves, the situation will continue, however, says Phakathi, sought-after nodes such as Sandton will continue to attract good tenants with corporate tenants and professional firms seeming to prefer the Sandton CBD.
On transformation, he feels while we still have a long way to go, there certainly have been positive moves. When one looks at the size of the market, the participation of women is still small, however, there is representation not previously seen.
Asked why the transformation is slow taking off, he says he has always maintained that for Black people particularly, "having an asset-backed voice is significant."
When one looks at the Property Sector Charter on ownership and control of property, the asset-backed statement makes sense as ownership and control act as a catalyst in the transformation process, he explains.
"It points out what needs to be done with the emphasis on control management – getting Black people and women as active participants and asset owners."
However, he is mindful of financial constraints which further hinders many from starting their own property companies or buying assets, but he says this is where the Property Charter should intervene.
He says control of property assets is the visible part of ownership.
Career in property
Phakathi has 18 years of experience as a senior executive in the property industry, having held a number of strategic management positions in the local property investment industry.
Before joining STANLIB, he was the chief executive officer of Fountainhead Property Trust and was previously a member of the executive committee of Redefine Properties Limited, the second largest REIT listed on the Johannesburg Stock Exchange, where he was responsible for acquisitions and disposals.
From 2010, he served as head of property strategy and planning at Barclays Africa, and previously established his reputation as a senior industry leader as the chief operations officer and subsequently managing director at Pareto Ltd - an unlisted property loan stock company with a portfolio of significant interests in several of the country's top shopping centres and hotel groups.
He is a past President of the South African Property Owners Association (Sapoa), and was part of its negotiating committee that drafted the Property Sector Charter and has also served as a chairman of the communication & publications committee of the South African Council of Shopping Centres.
Phakathi holds an MCom from Wits. Earlier in his career, he spent five years lecturing on property finance and investments at Wits. He later stopped lecturing but continued to serve as an external examiner at the university.
Even after 18 years, he is still fascinated by the dynamic property sector pointing out that while the industry is competitive, it is also an interesting community to work in, after all, property does affect all our lives, come to think of it, we all live, work and play in properties.
"What I really enjoy the most is doing commercial deals, the negotiating part of it, nothing beats the adrenaline rush that comes with the process of doing a property transaction."
Asked if property as a career is well-known in South Africa, he says in big cities, the awareness of property as a career is there compared to small towns and rural areas.
He recalls that when he was at varsity, there were very few people who knew property to be a career never mind studying towards a property qualifications.
Nowadays however, he notes that Sapoa and the Property Charter Sector Council often have educational days on what careers exist in the property sector, also, where would-be students can apply for bursaries and internship programmes.
These are still mostly concentrated in the bigger cities, he says.
On success and life
Phakathi attributes his success to hard work and being open to learning. For example, he says what he lacks in experience, he reads.
He also aligns himself with likeminded knowledgeable people and has found great benefit from such relationships.
Phakathi values regular interactions with industry leaders such Marc Wainer, chief executive officer of Redefine Properties, and says in his team they have young analysts and he is often amazed at what he can learn from them by listening and sharing ideas.
On learning, he says you probably know what you know, but there is a lot more to be learnt and acknowledging that sets a successful individual apart from an average one and this applies to all aspects of life really and not just property.
If he were not managing a R30 billion property fund, Phakathi would be teaching – something he did in the early stages of his career life.
He says teaching is such a fulfilling job that you start with an individual who doesn't really know how to put together a financial analysis and by the end of the year, they will have learnt all of that and more.
What's more, it's seeing people grow and take the knowledge further and becoming inspiring individuals in society – maybe when he retires from the property sector one day, Phakathi will return to being an academic and who knows, he may even teach my children, still to be born. – Denise Mhlanga