If you've been weighing up the pros and cons of buying off-plan (or newly built) versus finding an existing home, rest assured: you're not alone. It's a decision that many South African buyers face.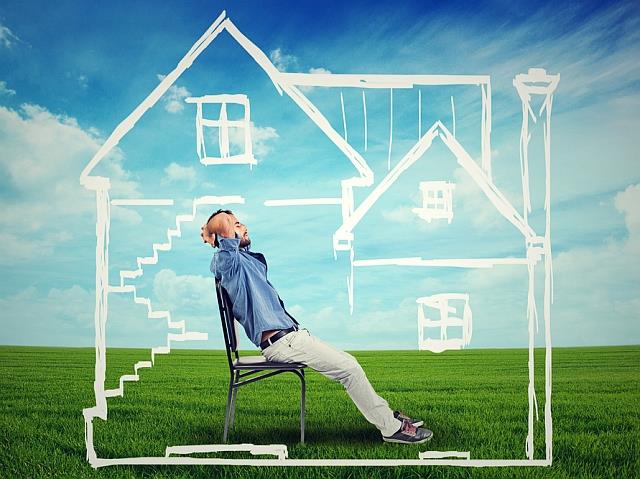 One of the major benefits of buying into a new development is that banks often pre-approve promising projects, making it easier for potential purchasers to qualify for finance.
While there's no hard and fast answer and your decision will depend on your own personal circumstances and tastes, Tony Clarke, Managing Director of the Rawson Property Group, says there are a few important aspects to consider.
Clarke shares his insights on what you should be thinking about, and how your decision might affect your lifestyle and investment post-purchase:
1. Purchase price
It's a common assumption that existing homes are more affordable than new developments, but according to Clarke, that's not always true. "Construction is a costly affair, but developments tend to be run a lot more efficiently than private builds. Those cost savings can then be passed on to buyers, particularly if they buy early in the process."
Clarke says it is not uncommon for investors who buy into developments early on to sell just a few months later, generally when construction is complete, for a significant profit with minimal risk.
That said, it's unlikely that you'll find the same kind of potential to add value in a newly-built property that you can in the existing housing market - particularly if you're willing to take on a fixer-upper or distressed sale.
"There are a lot of opportunities within the property market to add value to affordable, existing homes," says Clarke. "It just tends to be a slower, more involved process than riding the wave of a successful development."
2. VAT versus transfer duty
Purchase price isn't the only cost to consider when choosing between a newly-built property or an existing home. There's also transfer duty, or VAT in the case of new developments.
"VAT is actually higher than transfer duty in almost all cases, so the transfer duty-free aspect of new builds isn't always the cost-saver it's cracked up to be. VAT is, however, usually included in developments' listing prices these days, unlike transfer duty on existing homes. That makes it important to add transfer duty expenses to existing home prices when comparing them to new properties," says Clarke.
3. Maintenance and guarantees
Maintenance and repairs are always an important consideration when buying a home, and can add significantly to the cost of your investment.
"Older houses do tend to have higher maintenance needs, and there's no protection against defects beyond the basic disclosure requirements of the CPA," says Clarke. "Fixer-uppers can be a great way to add value to an investment, however, and are a great option if you are home improvement- or DIY-inclined."
New developments, on the other hand, shouldn't require any major maintenance for the first few years of ownership, and typically come with guarantees to protect against defective workmanship and materials. Clarke says it's still vital to ensure the developer and builder are of the highest quality, however.
"Poor build quality is a real problem, and can be difficult to fix," says Clarke. "It's definitely worthwhile to do some research into a developer's track record before buying into one of their projects."
4. Ease of financing
Financing can be a very stressful part of buying any property, and 100% home loans have become a rare luxury. One of the major benefits of buying into a new development is that banks often pre-approve promising projects, making it easier for potential purchasers to qualify for finance.
"New developments also sometimes include things like VAT, bond and legal fees in the purchase price, which makes it possible for you to get a bond that covers all your expenses - excluding your deposit. Transfer duty and legal fees on an existing house, however, are never covered by the mortgage, which means you're going to need a bigger cash investment up front," says Clarke.