The Greater Cape Town property market continues to be healthy and to see ongoing price rises despite fluctuations in business confidence and other negative factors.
This four bedroom, four bathroom home in
Stellenberg
,
Durbanville
, has two lounges, dining room, study, double garage and pool. It is selling for R3.299 million -
click here
to view.
This is according to Rowan Alexander, Director of Alexander Swart Property, who says certain suburbs right now offer particularly good buy opportunities because they are in that stage of the traditional 30- to 40-year property cycle where vacant land in their areas is practically non-existent and large scale rebuilding and refurbishment of existing properties is transforming the neighbourhood and adding value to many homes. In addition, attractive new developments on their borders are enhancing the appeal of these more established precincts.
"In such suburbs, it is possible to buy some of the older homes well below the prevailing market prices for the area because they need to be upgraded. Our experience in helping buyers to find such homes has shown that at present the buying and upgrading process can be less expensive than buying a new home, and can result in a home that has a great deal of charm because it reflects the owner's personality."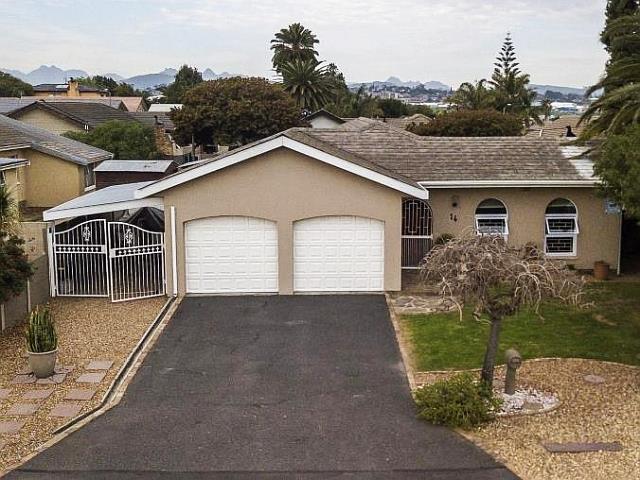 Asked to identify such areas in the Northern Suburbs of Cape Town, where his agency is most active, Alexander listed Morgenster Heights, Eden Park and Bracken Heights in the Brackenfell area and Kenridge, Durbanville Hills, Stellenberg, Eversdal and Valmary Park in Durbanville while in Kraaifontein, Bonnie Brae and Bonny Brook also offer good buy-to-upgrade opportunities.
"There will always be home buyers who insist on having a pristine, new modern house. However, very often the more economical choice is to seek out the areas undergoing transition and buy an older home which can then be improved as and when the new owners have the time and money," says Alexander.
This three bedroom, one bathroom home in Bonny Brook in Kraaifontein is fully enclosed and has a pool. The property includes a granny flat with separate entrance, and is selling for R1.499 million -
click here
to view.
"Finally, when considering whether to purchase a new or used home for renovation, buyers have, as always, to bear in mind such factors as timing, affordability, convenience, cost and, very often, alternative accommodation possibilities - all of which could prove challenging and could influence their decisions. However, if these challenges can be met without undue difficulty, older homes offer great capital appreciation opportunities."