Cape Town's Atlantic Seaboard has recently seen some renewed vigour in the upper price range, with buyers taking advantage of well-priced property - at times properties are selling within mere days of listing.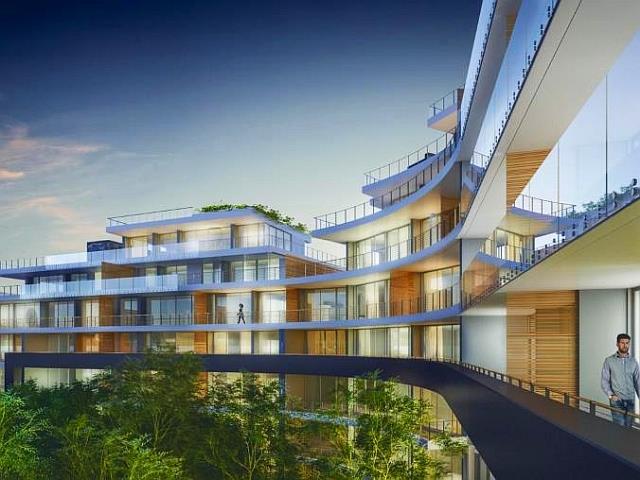 Denise Dogon, CEO of Dogon Group Properties, says that it would appear that we have entered a new era of bolstered buyer confidence. "Dogon is experiencing an upswing of buyers for homes which offer good value and are priced correctly for this market."
One such example is a Clifton apartment which was sold fully furnished for R14 million, just four days after it entered the market. This 110sqm one bedroom luxury apartment enjoys an unrivalled location with direct access to Clifton beach.
In addition to these Clifton sales, Dogon also recently concluded two notable deals in Bantry Bay - a 435sqm three bedroom in The Bantry which sold for R58 million, as well as a three bedroom home in Kloof Road in Bantry Bay which sold for R27 million - both of which boast magnificent ocean views.
Strand
Beach, a new development in Sea Point, Cape Town, offers apartments priced from R3.06 million to R9.299 million -
click here
to view.
Urban developments are also seeing high demand
"Another area that has seen robust activity, and which we also anticipate ongoing demand for, is new property developments," says Rob Stefanutto, Director & Head of Dogon Group Developments.
"Developments such as The Rubik and Foreshore Place in Cape Town's CBD, Strand Beach and The Estate in Sea Point, 1 On Albert in Woodstock, Castle Rock in Zonnebloem and The Chesterfield in Rondebosch are all experiencing high demand."
The Estate, a new development in Sea Point, Cape Town, offers apartments priced from R10.345 million to R21 595 500 -
click here
to view.
Stefanutto says some of the reasons that new developments are so popular include:
1. They incorporate the latest in design, features and trends, and buyers can usually work with the developers to customise the unit/house.
2. The development industry is a barometer on the value of property per square metre as it is well regulated and banks only finance property based on very stringent costs to the developers - so developments provide a benchmark on the value of property and the cost of building.
3. Investing in property within new developments serves as a financial hedge as buyers can purchase off-plan, paying only a deposit to start, but only have to pay the balance once the development is completed in months' or years' time. In this period the investor makes a profit - before they even take ownership of the property, because by the time the development is completed, the price of property will have gone up.
4. Prices include VAT, and therefore there is no added transfer duty.
5. Developments in urban areas are a good investment as they allow buyers to own property in central areas that have limited space left for developments - such as the Cape Town City Bowl or the Atlantic Seaboard - making these developments all that much more desirable.
"After many sluggish months, we are very pleased to see buyers take advantage of levelled industry prices that see good value for money being offered," says Dogon.