The idea of buying a heritage home appeals to a very discerning buyer. More often than not, investors in historic property usually have an interest in older properties. Heritage home buyers are able to see the diamond in the rough and look forward to restoring old wood, replacing old electrical systems and repainting in original or period accurate colours.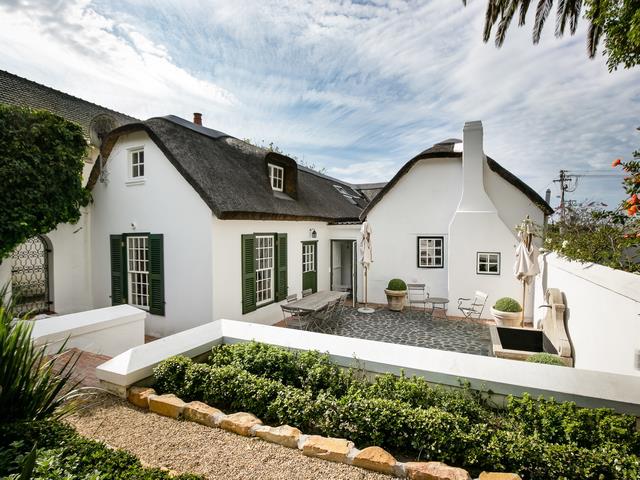 "We look at some reasons why the appeal of these homes has stood the test of time," says Mike Greeff, CEO of Greeff Christie's International Real Estate.
"Heritage homes have a timeless appeal about them. When you invest in property that has been declared a heritage site you are sometimes not buying the latest fixtures and finishes, but rather contributing in your small way to the legacy of a home. You are buying a piece of history, which in many cases are the South African Cape Dutch, and in doing so, are including yourself and your family in the property's history. These homes, if properly maintained, are an outstanding investment financially."
Heritage homes are known for their property value
These homes have a higher than usual property value due to their official status as historic architecture. This may initially appear to be cost prohibitive, but in most cases allows would-be buyers to ascertain the current value of the property in question. This increase in value does come with a proviso attached to it, in that there are more restrictions around the development of a heritage property, including how they can be renovated, the design and what building materials can be used, says Greeff.
Knowing the property's history is especially beneficial as you have talking points should you ever wish to sell the property, or if you want to use the property as an Airbnb service you have excellent advertising features. The original features and architecture of the property provide the character and should be accentuated as much as possible in order to show off the home's history, he says.
Heritage homes occupy prime real estate
Heritage properties often occupy prime real estate, and while the exterior may reflect yesteryear, the interiors often boast the latest and grandest fittings and finishes.
These homes are a rare commodity and are only going to appreciate in value as they become harder to acquire.
Heritage homes can be awarded grants
Some of the issues that concern buyers are the potentially large cash outlay when buying and unexpected and often expensive maintenance costs. The good news is that any cash outlay is an investment and will almost definitely provide a return. There is also the potential option of applying for funds or grants in order to assist you with the upkeep of your heritage home, says Greeff.
Buying a heritage property offers the unique opportunity to own a piece of history, and in turn become a part of that history and legacy.