Students tend to be a thrifty bunch sniffing out two-for-one deals, half-price specials and hardly turn their noses up at a bargain. Penny-wise sensibility comes in handy when living in London, a city now ranked the world's best option for university students, according to higher education analysts, QS.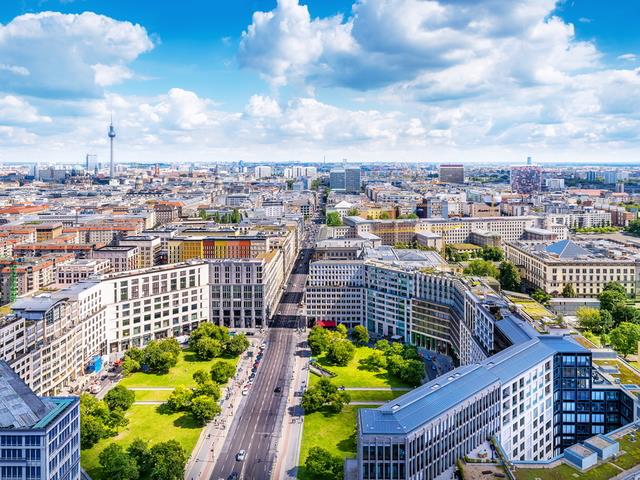 "Berlin ranks 7th in this year's QS Best Student Cities list, solidifying its reputation as a major hub for design, fashion, music and art," says Radford.
London's world-class universities, rich heritage, vibrant nightlife, trendy neighbourhoods and multi-cultural diversity have been attracting students in droves the world over. However, it's far from a cheap option for students on a budget.
"The cost of accommodation and living expenses in Central London are comparatively higher than the rest of the United Kingdom," says George Radford, an international real estate expert and Head of Africa at IP Global.
Radford says students are more likely to find well-priced accommodation in Manchester or Liverpool - both of which have a healthy student population feeding their domestic rental markets.
"Another city quietly growing in popularity is Berlin. Students have unanimously highlighted the fact that it's an affordable place to live in comparison to other similarly-sized cities. Scholars opting for communal living arrangements or flat shares can maintain a great quality of living in Germany's capital," he explains.
He says Berlin ranks 7th in this year's QS Best Student Cities list, solidifying its reputation as a major hub for design, fashion, music and art.
Although Berlin is not an academic hub on the scale of London or Boston, the survey points out it is home to at least three highly-ranked institutions, with Humboldt University at the top.
Radford says you can track a city's affordability and appeal by the speed at it which it ascends the ranks of surveys of the most liveable cities.
He says a well-developed and attractive education system is a meaningful indicator of a city's growth potential, long-term stability and future demand for rental stock.
"Across many of IP Global's investments, we assess a property market's education sector as a key indicator of its potential for large real estate projects," he adds.
In cities like Berlin, multi-use developments boasting a mix of residential and commercial spaces offer convenience, security, and access to communal areas.
"In my experience, investors looking to buy properties in student cities should be flexible and amenable to tenants wanting to share the burden of rent or live communally," says Radford.
He says the appeal and longevity of universities and the cities they are in will ensure a high demand for housing and fresh crop of tenants for years to come. The German neighbourhoods of Friedrichshain, Kreuzberg and Neukölln are popular among students for their affordable housing, bars, cafés, and trendy shops."
Adding to their appeal is a reliable and affordable public transport system and a cyclist-friendly environment.
"International students feel at home in Berlin, a city that has evolved into a melting pot of cultures, ideas, and entertainment," says Radford.