Outdoor furniture can take a beating, so it's important that you clean and protect it, no matter the season.
Here's how to keep your patio furniture looking good…
Read the care guidelines
Each product has its own specifications. Read the manufacturer's care guidelines so you know how to care for your patio furniture and what products could damage it and jeopardise your warranty. Definitely avoid harsh treatments such as power washing or bleaching.
Pack away the cushions
Even though it's a schlep, try to keep the cushions and covers out of the sun when you're not using them. This will help keep the dust-free, resulting in the fabric lasting much longer.
With the cushions packed away, there's less chance for the pets to use them as beds, which is another cause of wear and tear.
Keep it under cover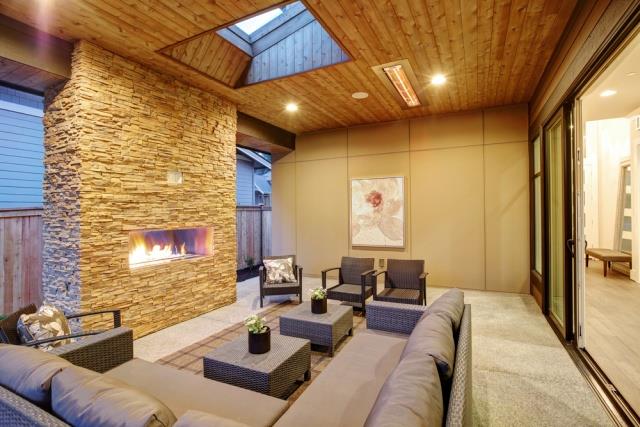 Placing and/or storing your furniture under a covered patio, rather than exposed to the elements, will lengthen its lifespan. Alternatively, use waterproof covers to keep the water and dirt out.
Clean wicker furniture
Wicker furniture needs to be cleaned carefully to remove dust. Home doyenne, Margaret Roberts, suggests vacuuming using a brush nozzle or dusting off furniture with a paintbrush.
Seal wooden furniture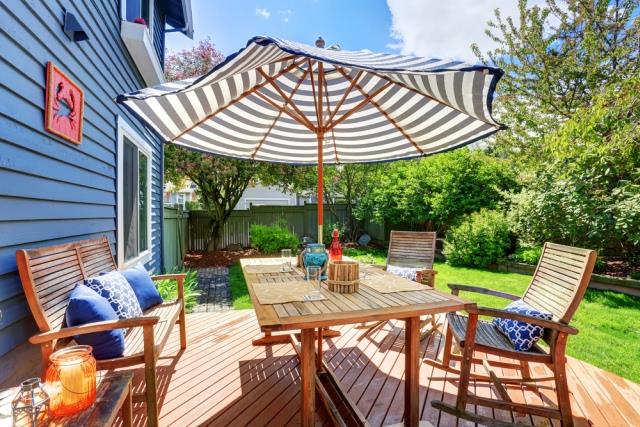 Wooden furniture is beautiful but needs maintaining, as often as annually if it's subjected to harsh weather.
To protect it from ultraviolet rays, dirt and moisture, or to preserve the colour, it needs to remain sealed.
To do this, start by cleaning the surface, then give the furniture a light sanding to loosen old varnish or paint, and create a tack on the surface. Wipe it down and apply a sealant such as Woodoc or linseed oil. Make sure the sealant is worked into those difficult-to-reach corners and crevices.
Once the first coat is dry, you can rub down the furniture with steel wool, then wipe it clean and apply a second coat. Repeat the process a couple of times to get a good seal and professional-looking finish.
Be proactive and do this before the furniture weathers - it will mean less work in the future and a longer lasting piece of furniture.
Keep metal furniture rust-free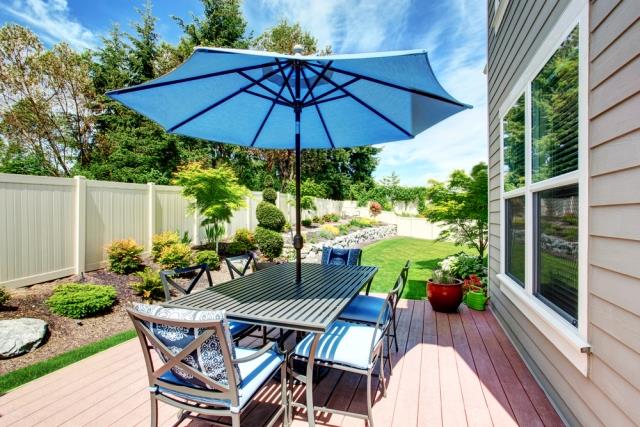 Metal patio furniture can get stains and rust spots. Keep it clean as dust traps water and can accelerate rusting.
If you do get spots, sand the item lightly, then apply metal paint primer to the area and touch it up with matching enamel paint. The Hammerite brand has a range of new colours from which to choose and match up.
Avoid sunscreen stains
Sunscreen lotion can stain plastic furniture. To avoid this, clean the surfaces with a mild soapy solution each time after use.
Use wood polish
If you don't plan on resealing your furniture, apply wood oil or polish on a regular basis from the day you buy it. This will keep your new furniture looking young and fancy. The liquid polish is easy to apply, repels water and is cost effective.
Article courtesy of
www.builders.co.za
.