Home is where the living room is, plus it is the heart and soul of the house. And since it's the one spot always open to family and friends, furniture layout is fundamental. So, choose the right furniture, a piece of artwork or two and a rich, complementary shade of wall paint to make that ultimate style statement.
Alon Sachs, co-owner of Mobelli Furniture + Living, says for the best indoor area layout, keep your top furniture picks simple yet stylish, contemporary yet coordinated. And don't overdo it.
He says the right room layout is crucial to enjoy the space optimally. It should be done with precision to allow easy flow in and out of the area. And equally important, know how you want to use the space, he says.
If you're planning to rejig your living area and you have no idea where to start, continue reading. Alon shares a few need-to-know layout tips that are sure to make any homeowner swoon.
1. Mighty measure
Step one, determine the size of the area. Grab a tape measure to establish the exact dimensions and remember to measure the dimensions of the entrance too. After all, the size of the entrance will determine the size of the furniture.
2. Visual interest is vital
To get this right, consider incorporating a range of furniture pieces with different characteristics. If you're opting for a serene and calm area for rest and recovery, keep the furniture pieces similar to avoid 'visual noise'.
And if lively and energetic is what you're after, throw in a curated piece of artwork, match it up with an extra-large sofa and statement piece, and achieve that on-trend, cohesive look easily.
3. Balance with scale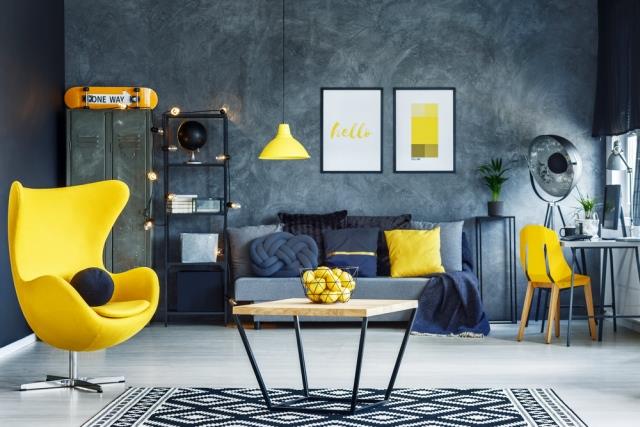 The size of various furniture pieces in relation to each other, versus the size of the space speaks to the scale of the room. Consider different pieces to create height and depth in the space. In simple terms, aim to create unity when the balance is out and when pieces just don't look and feel right.
4. Symmetry and asymmetry
If you prefer two of everything, you're a symmetry type of person who enjoys an organised and balanced room layout, which is often more pleasing to the eye.
On the other hand, if you prefer two lamps in slightly different sizes on one of your side tables, then imbalance definitely tops your décor list. Both symmetry and asymmetry are two widely used décor trends, and speak to two different personality types.
5. Time for the triangle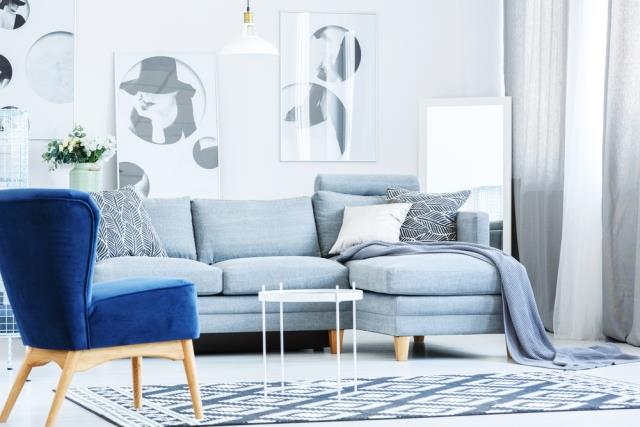 Whoever said triangle décor is limited to kitchen appliances was incorrect. The triangle principle can be used when decorating your indoor living area too. Place two side tables alongside a sofa with a piece of artwork at the head of the triangle.
6. Zesty zones
Yes, divide large or long living areas into zones and create an intimate indoor setting. Zoning into separate dining, conversational or relaxing areas gives that once wide open space a homely look and feel.
Establishing the right furniture layout should not be considered a chore. When done correctly, it enhances the look and feel of the home and creates a balanced and harmonious look and feel. It also creates a modern and elegant living space, which is ultimately what every homeowner wants.