If you can't go to Greece, then why not head for the Cape's West Coast? It is closer and cheaper and you can enjoy a holiday as "good as anything" Greece and the Mediterranean has to offer.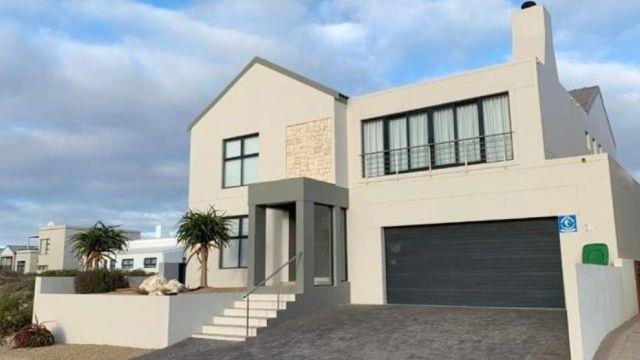 This five bedroom, five bathroom home in
Langebaan
,
Western Cape
, is within walking distance of the beach. It is on the market for R3.995 million -
click here
to view.
This is according to Seeff's agents who say the West Coast property market enjoyed a good year despite the economic headwinds.
Jaco and Tracey-lee Coetzee, Seeff agents in Langebaan attribute the good demand to the fact that villages of the West Coast appeal to a cross spectrum of buyers, from residential and retirement to holiday buyers. Langebaan is also seeing a growing number of people moving here on a permanent basis, often those who work or have business interests in the surrounding towns, but also some who commute to the city.
This three bedroom, three bathroom home in
Blue Lagoon
, Langebaan, is on the market for R2.495 million -
click here
to view.
Langebaan is Cape Town's weekend leisure hotspot and on a Friday afternoon, the R27 West Coast Road is a long string of cars as Capetonians exit the city, heading out for the weekend. It also draws buyers from across the Winelands and other inland areas, as it is easily accessible.
The village is especially popular with Joburg and Pretoria buyers as it offers an excellent holiday base from which to explore all of the attractions of the Cape including the wine farms. The close proximity to Cape Town and the airport adds to the attraction for upcountry buyers, say the agents.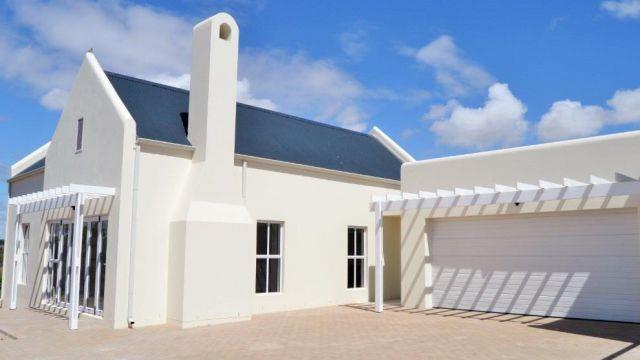 This three bedroom, two bathroom home in La Pita Lifestyle Village, Western Cape, has open-plan living areas and an indoor braai room. It is selling for R2.47 million -
click here
to view.
Although small and laid-back, the town offers excellent amenities including restaurants, a shopping centre, the Mykonos Casino and nearby West Coast Regional Mall. Families also have access to schools including a Curro Private School.
The lagoon provides excellent water sport opportunities and there is a yacht bay. Langebaan is also a popular kite surfing destination.
The agents highlight investment options in Club Mykonos:
1. Aegean Heights Estate
Located in the heart of Club Mykonos, Aegean Heights is an exclusive 24-hour security estate with just 41 stands located on a gentle slope giving each unparalleled ocean views and breathtaking sunsets over the harbour mouth. There are only a few plots still available, priced from R900 000 to R1.35 million. Beachfront stands are priced at R3.45 million and houses from R7.5 million. Buyers have 10 years to build.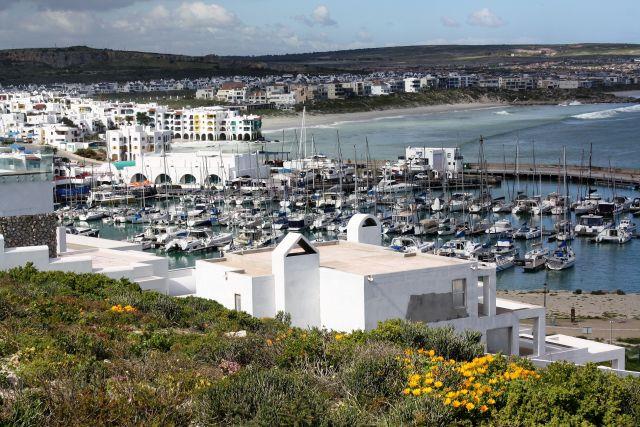 Aegean Heights in the Western Cape offers 24-hour security, ocean views and 41 stands. Plots are priced from R900 000 and houses from R7.5 million.
Aegean Heights Estate offers easy access to the Club Mykonos facilities including well-known restaurants such as the Cape Town Fish Market and Kapstadt Brauhaus. It is also close to Langebaan's white sandy beaches and the lagoon.
2. Kaliva apartments
This refurbished apartment, Kaliva 565 in Mykonos, Langebaan, has two bedrooms en suite and views from the balcony. It is on the market for R1.35 million -
click here
to view.
The apartment complex offers fabulous waterfront apartments priced from R1.04 million to R2.45 million and is ideal for holiday flats. Beachfront units are excellent investments and offer high rental income returns. They are priced from R2.45 million.
3. Mykonos apartments
This two bedroom, two bathroom apartment in Mykonos, Langebaan, is selling fully furnished with no transfer duty. It is on the market for R1.65 million -
click here
to view.
If you don't want a large home, then an apartment overlooking the water's edge and marina are an excellent choice. They are priced from R3.2 million for two to three bedrooms and open to a deck with amazing marina views. Each apartment has a garage and a parking bay.
Club Mykonos offers fabulous Mediterranean living with distinct Greek-island inspired architecture, which makes it an attractive investment as there is high demand for holiday bookings, according to the agents.