Keen interest shown at an international event in Hamburg recently has revealed that German investors have a surprisingly healthy appetite for South African real estate, especially those in the market for retirement properties.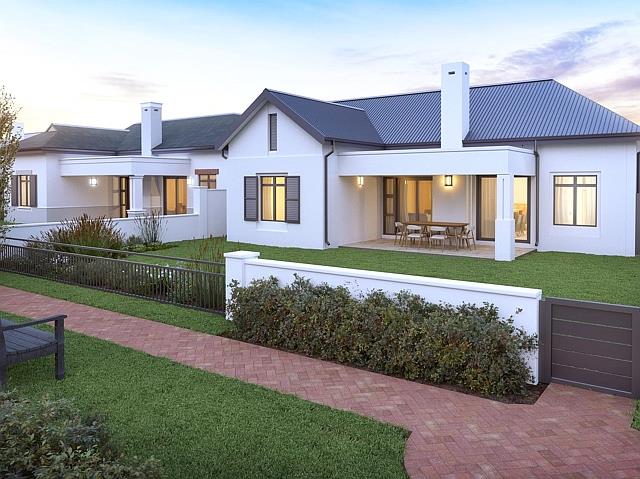 This is according to Chris Cilliers, chief executive and principal for Lew Geffen Sotheby's International Realty in the Winelands, who was part of a South African delegation attending Hafengeburtstag Hamburg, the world's largest port festival and expo.
"We were showcasing Val de Vie Evergreen, the exclusive lifestyle retirement village on the Val de Vie estate in the Paarl Franschhoek Valley, and most of the attendees who expressed interest were surprisingly undeterred by the water situation or the land expropriation issue. Of far more import to them was our temperate climate, quality lifestyle and the excellent value for money compared to similar European destinations," he says.
"We even had several interested buyers ask us to help them organise short-term accommodation at Val de Vie so that they could experience the estate's lifestyle before making a purchasing decision."
However, Cilliers says that they encountered a very surprising, unanticipated stumbling block which prompted them to change the focus of the presentation.
"Most of the people we presented to simply didn't understand the concept of a secure, gated development. We discovered that the closest literal translation of the term 'security estate' is a prison - because in Germany such developments simply don't exist as they have no need for them," he says.
Quartet Hotel & Retirement Estate in
Plettenberg Bay
will offer apartments and homes priced from R900 000 to R2.75 million -
click here
to view.
"They have excellent government healthcare and a much lower crime rate, so freestanding houses and apartments are the only property options, and retirement accommodation is most commonly just purpose-built apartment blocks for over-55s.
"So instead we highlighted the exceptional lifestyle that developments such as Val de Vie offer, and the sense of community and village atmosphere they engender."
Cilliers adds that while they were in Hamburg, tourism statistics were released which revealed that Germany has now overtaken the UK as the country with the highest number of annual visitors to South Africa.
"In fact, many of the attendees we spoke to had recently visited South Africa, or had trips booked and were keen to add 'looking at real estate' to their itineraries."
This year, South Africa was the events partner country, and the South Africa Festival on Kehrwiederspitze featured many aspects of South African culture with a special focus on the Western Cape. Lew Geffen Sotheby's International realty was the exclusive real estate representative, along with many iconic brands like Amarula and Savanna and several top wine estates.
The South African delegation was headed up by SA Ambassador to Germany, Phumelele Stone Sizani, and Western Cape Premier, Helen Zille.
During the festival, which was attended by 1.3 million visitors, intense talks about the opportunities of economic collaboration against the backdrop of digitalisation which culminated in the signing of a co-operation agreement between north German digital cluster Hamburg@work and the Silicon Cape Initiative in Cape Town.
The ceremony took place at the Hamburg Chamber of Commerce and was witnessed by Cape Town Premier Helen Zille and Senator Frank Horsch, Senate of the Free and Hanseatic City of Hamburg.