The votes are in and the Mall of Africa has for the second year running won the 'Coolest Mall Category', at the 2019 Sunday Times Generation Next Awards.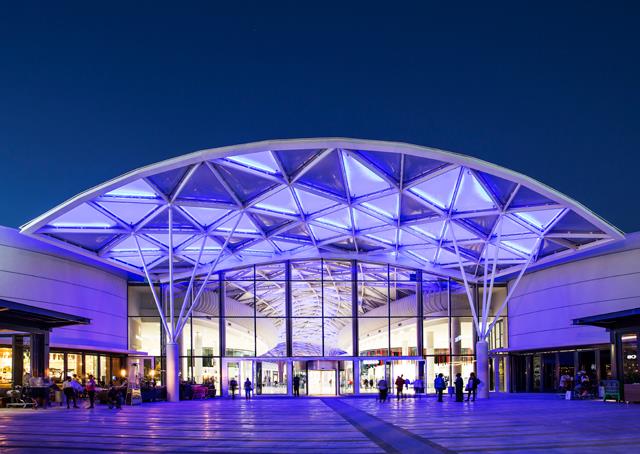 Being able to tap into what
South African
youth want, has been a key differentiator for the Mall of Africa," say Johann Fourie, General Manager at Mall of Africa.
The Mall of Africa in Waterfall City, Midrand in Gauteng is the largest mall in South Africa to be built in a single phase, with over 130 000sqm of retail space and more than 300 shops, many of which are flagship stores. Shoppers can enjoy a vast range of both local and international brands, including Zara Home and Armani Exchange, Fashion favourites include H&M, Michael Kors, Emporio Armani and Versace.
The super-regional Mall's architecture is inspired by Africa's geological features and iconic landscapes, with the central piazza spilling out into parkland that allows workers and shoppers alike to enjoy the outdoor restaurant vibe, fresh air and the views towards Sandton.
The annual Sunday Times Generation Next survey, in association with leading youth market specialist, HDI Youth Marketeers, is considered to be the leading annual youth brand preference and consumer behaviour survey in the country. It polls more than twelve thousand young people from around South Africa, across more than seventy categories, to measure the brand awareness of some of the country's leading brands.
"Being able to tap into what South African youth want, has been a key differentiator for the Mall of Africa," say Johann Fourie, General Manager at Mall of Africa. "We pride ourselves on being so much more than just your typical retail centre, Mall of Africa is a lifestyle destination."
He says the award is testament to the ability to innovate and set trends that define the African retail experience. Some of the retail trends that are currently popular among the youth include an appreciation for authentic African products and experiences, environmentally conscious brands, as well as pop-up retail.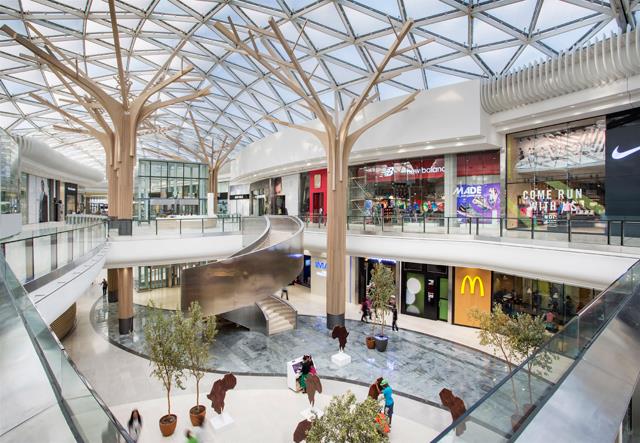 Mall of Africa's partnerships with organisations such as the Julie Miller Investment Art Institute, enables the centre to host art events throughout the year. This collaboration results in the quarterly Africa Art Collective, Seasons exhibitions - the largest showcase of African Art in South Africa. Over 500 pieces of art and the work of 130 artists is displayed at these exhibitions, officially making Mall of Africa a patron of the arts.
Last year, the Mall also unveiled the historic landmark sculpture, "There is no time like the present." This is following a partnership between Attacq and local artist, Rina Stutzer to design the landmark 5.5m sculptures, a historic landmark created to reflect the abstract African continent, through the two 'faces' of Africa.
The Mall's record-breaking rooftop Solar PV system unveiled last year, is still to date, the largest of its kind in the Southern Hemisphere, and also the world's largest integrated rooftop PV/Diesel hybrid solution anywhere.
A love for fashion is still one of the main reasons why many continue to visit the Mall, with some of the world's best luxury brands located at the centres Crystal Court.
Mall of Africa has also collaborated with South African Fashion Week (SAFW) and will be hosting a Menswear Designer Pop Up Shop from the 14-17 June.
This will feature 26 emerging designers, as well as 12 established designers, including: Maxhosa by Laduma; Odrin; Big Blue; Klipa Denim; Wanda Lephoto; Biparel; E.G Jewellery; CORE Merino; Ingenuite; Leather Zulu and Ephymol. This partnership is a great way for talented local designers to tap into the Mall's consumer base.
The Mall recently celebrated its 3rd birthday and has already managed to make great strides in redefining the shopping experience in South Africa from a diverse tenant mix, exclusive lifestyle and Art events to driving innovation through sustainable practice.