Even though the Eswatini (Swaziland) rental market is extremely diverse with a wide range of rental properties in all price ranges, there is a shortage of quality housing specifically in the lower to mid-range of the market.
This three bedroom home in Ezulwini, Eswatini, is available to rent at R15 000 per month -
click here
to view.
Anthony Mcguire, Seeff's MD in Eswatini, says this shortage is especially evident in the major hubs of Mbabane, Manzini, Matsapha and Ezulwini - where there is significant demand for housing of between E4 000 and E8 000 per month.
In the past two years, rental rates have gone up in the luxury end of the Eswatini market largely due to a significant number of expatriates (mostly South Africans) working on various infrastructural projects nationwide as well as the arrival of foreign embassies, diplomats and international corporates who all require housing.
"These tenants tend to have high standards when it comes to rental housing and many landlords have managed to enjoy excellent rentals giving them a great return on investment which historically has been hard to derive from rental property markets here," he says.
"High rentals have further been driven by the fact that non Swazi's are not permitted to buy residential property in Eswatini and because buying is not an option, non-citizens are forced to rent."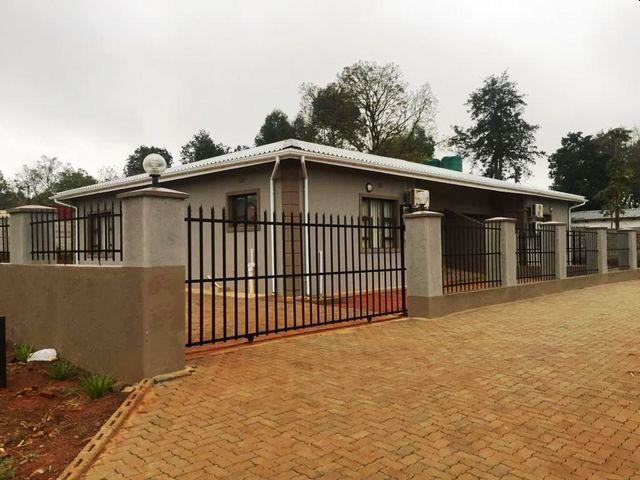 This home in Ezulwini, Eswatini, offers three bedrooms, two bathrooms and views of the mountains. It is available to rent at R23 000 per month -
click here
to view.
Mcguire says Ezulwini continues to fetch the highest rentals in the country across the board as this town is very much the address of choice - especially among foreigners.
Ezulwini is not yet subjected to issues such as traffic, it has an abundance of shopping centres, numerous recreational and entertainment options and demands the highest residential property prices in the country.
Luxury rentals here and in the upmarket areas of Mbabane can easily fetch in excess of E20 000 per month.
Mcguire adds that the Malkerns Square residential development was recently launched. The completed development will consist of 1 100 units and the first phase consists of 55 rental units. These contemporary units offer one, two and three bedrooms that range in price from E5 150 to E9 350 per month.
Tenants here are predicted to include young professionals, young families and people looking to get on to the property ladder, among others. Another drawcard is also that these tenants will have the first right of refusal to buy these units once the sectional title act in Eswatini is in force.
This three bedroom, three bathroom home in Ezulwini, Eswatini, is within walking distance to amenities. It is available to rent at R9 000 per month -
click here
to view.
A lot of the appetite for these units is also coming from South African expats working on infrastructural development including the building of roads, hospitals and office blocks in Eswatini.
These units are appealing as a lock-up and go option, especially to people from Johannesburg, Pretoria and Nelspruit who need to be in Eswatini for work during the week, but who want to come back to SA on the weekend.
There are also many enquiries from people who are currently living in a similar style accommodation but of a poorer standard and at a similar price in Mbabane, Manzini and Matsapha.
"Like in the case of South Africa, people residing in Eswatini are also willing to pay a premium for rental homes located in security estates - we are witnessing about 20% more," says Mcguire.
These villages are based predominantly in Ezulwini and include the Nkonyeni Lifestyle estate which is situated at Sidvokodvo.