Vredekloof in Cape Town's Brackenfell is known for its larger-than-usual family homes, often with three or four bedrooms, and well-kept gardens, a newly-established primary school and its close proximity to Stellenberg High School.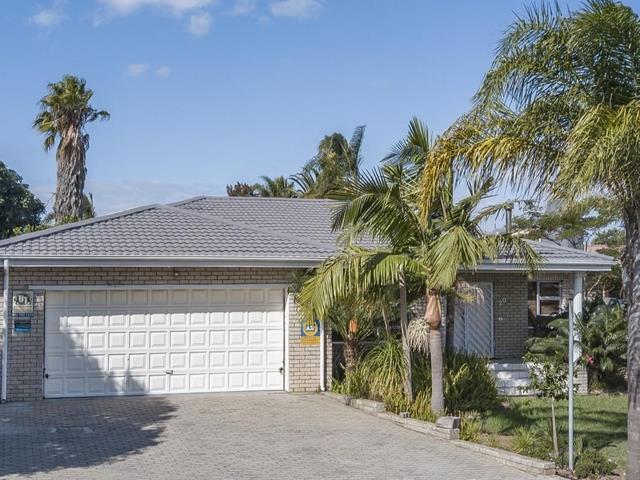 Located in a safe and secure area, this three bedroom, two-and-a-half bathroom home in Vredekloof in Brackenfell,
Cape Town
, offers a spacious open-plan living area with fireplace, study, pool and is close to amenities. It is on the market for R3.399 million -
click here
to view.
Although not a rural suburb, Vredekloof has three attractive dams with green lawn surrounds. More than ten years ago the residents initiated a community Improvement programme which is recognised as one of the most successful in the Cape, says Jason Blight, Alexander Swart Property's Brand Ambassador for 2018.
Vredekloof also has its own small shopping centre, Glengarry Shopping Centre, and is just 5km from the state-of-the-art Cape Gate Shopping Centre. Few Cape precincts are as centrally and conveniently situated.
The suburb also boasts really good security. The safety of the area is enhanced by the fact that it has only two entrance and exit points. These are guarded and monitored by CCTV round the clock every day of the week - the operators being a security company funded by all Vredekloof residents. As a result, crime in Vredekloof is rare, and very few Cape residential areas enjoy such a calm and trouble-free lifestyle, says Blight.
This two bedrooom, two bathroom townhouse in
Vredekloof Heights
has been newly renovated and has an indoor and outside braai area. It is selling for R1.599 million -
click here
to view.
According to property analysts CMA, there are currently 878 freehold title homes and 125 sectional title homes in Vredekloof. As the area is fully developed and has no vacant erven, demand for existing homes here has risen steadily over the years.
In 2016 the area saw 32 sales with an average price of R1.995 million and a top price of R3.2 million. By 2018, when there were 31 sales, the average price had risen to R2.425 million with a top price of R3.6 million. In the March to May period this year, the average price was R2.288 million - a slight drop, but typical of all South African residential property in the run up to the election - the highest price was just over R4 million.
"On average, prices of freehold homes in this relatively inexpensive area have risen by about R200 000 per annum, and I predict that they will continue to rise," says Blight.
"The value for money in Vredekloof is outstanding. Bigger family homes have recently been selling at prices of R2.2 million to R2.6 million, sectional title homes at average prices of around R1.3 million and townhouses at around R1.8 million."
These sales are complemented by regular ongoing sales of homes priced at over R3 million.
"I am convinced that no other section of Brackenfell offers such good value as Vredekloof does at present," says Blight.