A coffee table is one of the most common pieces that you will find in any living room. It's also a piece of furniture that should be beautiful and practical, complement the décor of your home, and offer function and style - that's a lot of boxes for a coffee table to tick.
A coffee table should be beautiful and practical, complement the décor of your home, and offer function and style.
For the homeowner looking to design their home's interior, you have a wide range of choices for coffee tables, but how would you know which one will work best and meet all the requirements of a de rigueur trend for the modern home?
Here are tips:
1. What size coffee table?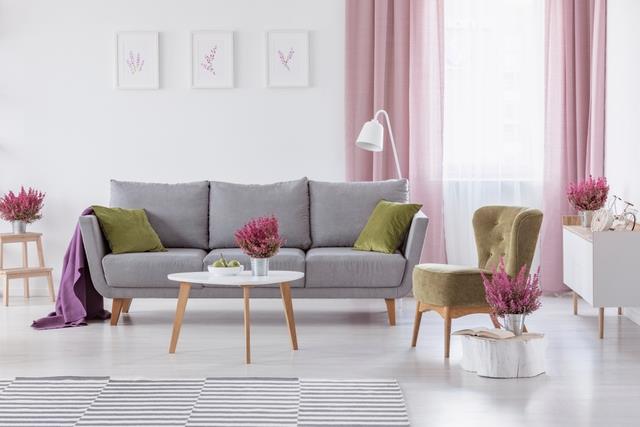 Buying a coffee table that is a small size definitely will not work if you are pairing this with an oversized or sectional sofa that takes up a lot of space. On the other hand, a long or large coffee table would look a bit silly when placed in front of a compact love seat. It's all about proportion - and the size of a coffee table should be relative to the size of the space and proportions of your seating.
You ultimately want the coffee table to blend in and balance with other pieces of furniture that you have in the room, and a coffee table that spans about three quarters the length of your seating should be about right.
2. What height for a coffee table?
The height for a coffee table will usually be driven by what is available, but you should select a table that aligns with the height of the cushions on your seating. While a few centimetres either way won't make a big difference, don't buy a piece that is much higher than your seating, as this will throw out the proportions of the room and leave you with an unbalanced layout.
3. What shape for a coffee table?
While the size of a coffee table is important in proportion to other elements in a room, so is the shape.
Consider how much space is available and what shape would best fit into the space. There is a certain amount of play involved when looking at coffee table shapes, as you can bring in a rounded or curved shape if you want to soften a room decorated with lots of straight or sharp edges.
Have some fun with design and use a coffee table to introduce contemporary design, or add a contrasting pop of colour. And don't forget that you can use a coffee table as another design element in the room on which to layer even more texture and interest using décor accessories.
4. What material for coffee table?
With only a limited selection of materials to consider if you are buying a coffee table, making your own lets you play around a little more and use your imagination. Solid wood, painted materials or metal framework are some of the more commonly available options, but making your own coffee table allows you to think a bit more out of the box and use materials to make your own coffee table.
You can choose an upholstery material that complements what is already in the room, or bring in soft velvet fabrics or organic leather (or pleather) for a more durable finish.
Finally
Whatever size, shape or material you choose for your coffee table, make sure it is adequately protected to serve the purpose. If not already done, or if you made your own coffee table, apply a polyurethane or sealer coat to the table to protect it from spills and stains.
A fabric finish can be a bit tricky to protect, but there are treatments that can be applied to the fabric to protect, or use a large tray on top of the ottoman.
Article courtesy of www.home-dzine.co.za