Those who have made their careers in property and have seen how confidence and prices are affected by political and economic events are currently witnessing a marked hesitancy phase.
This is according to Rowan Alexander, Director of Alexander Swart Property, who says this is causing some regular property buyers and would-be homeowners to miss out on genuinely good opportunities. Alexander says they will regret their lack of optimism in the months ahead.
"I have been in the business long enough to see this pattern occur fairly regularly, and those who hold back and wait for an upswing almost always end up paying considerably more and missing out on the value increases that upturns bring with them," he says.
"Right now, it is true that rental returns on investment properties are lower than one would expect, but prices are also below what many would consider to be their true level - so there is no valid reason for hesitation."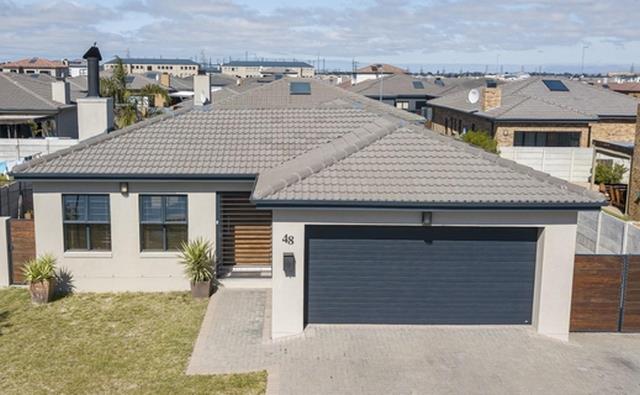 This three bedroom, two bathroom home in Sonkring, Brackenfell, is close to amenities and schools. It is on the market for R2.165 million -
click here
to view.
In recent months, Alexander says he and others have seen a stronger buyers' market. FNB have indicated that they believe house prices are now stabilising and buyer despondency has declined.
This, coupled to the highly advantageous terms and competitive rates that the banks are now offering, has caused some commentators to say that the relatively short-lived drought period in South African residential property could soon be over.
What is undeniable, says Alexander, is sellers who have decided to wait for the market upturn and may have withdrawn their properties from the market resulting in house supply now being down - this will undoubtedly help stabilise prices.
"Another factor which could raise confidence and prices is the SA Reserve Bank's widely anticipated decision to lower interest rates by 25 base points. If this does come about, as seems highly likely, it will make home loans more affordable and give a psychological boost to those who struggle to meet monthly bond repayments or who may not have qualified for a home loan previously."
Asked to give one good example of an investment that in his view will benefit from any future upturns, Alexander mentioned the newly-launched Stonewood Village Homes in a security estate in Cape Town's northern suburbs. Prices range between R1.8 million and R2.1 million for a three bedroom, two bathroom home, with a double garage, which he says is a very good opportunity.
Monthly home loan repayments will only begin in 2020 because the project is being sold on a plot-and-plan basis. He says the market appears to appreciate this - seven homes were sold in the first week following the launch.
"Throughout my career I have time and again seen people hold back from buying in times of reduced confidence, only to regret later that they did not take the plunge. There is always a danger that the public goes into freeze mode and misses out on the very good offers on the market. Now, I believe, is a very good time to buy provided you take care and get sound advice," says Alexander.