Located on a hilltop overlooking the Zululand coastal plain, Eshowe in KwaZulu-Natal, the oldest town in Zululand, has an abundant natural environment and has been home to four Zulu kings in its time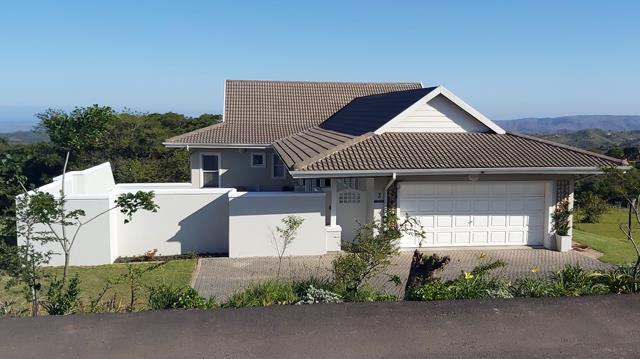 Set in a secure estate in Eshowe, KwaZulu-Natal, this home has three bedrooms, four bathrooms, wrap-around balcony, pool and superb views. It is selling for R3.3 million -
click here
to view.
Romona Reddy, Property Consultant at Jawitz Properties Eshowe, who is passionate about the area, says "everyone can live like a king here". The residential property market in Eshowe is moving and that means the people are on the move, she adds.
According to Reddy, 90% of her clients are young to middle-aged professionals looking for their first homes or in search of investment properties that can generate a substantial rental income to subsidise their bonds. "As a result of new and planned developments taking place in and around Eshowe, which include Aqua Bay, the new Ishongwe Shopping Centre and the revamp of Eshowe Mall, the rental market is currently booming.
"There is high demand for properties to accommodate business people who are working on these developments, and for tenants working in the area, they prefer setting up house in the suburbs surrounding town for a more convenient commute."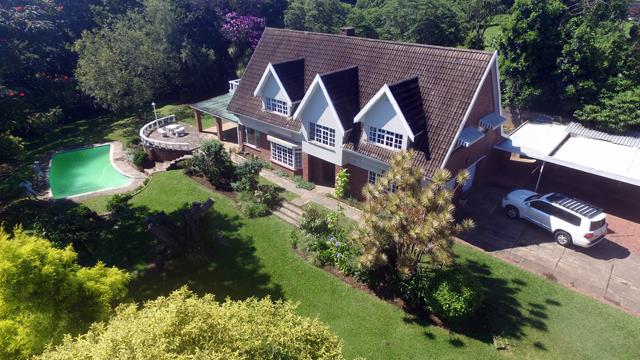 This home in Eshowe, KwaZulu-Natal, has seven bedrooms, five bathrooms, pool, two bedroom cottage, and is located in a peaceful area with forest views. It is on the market for R1.75 million -
click here
to view.
However, there is a shortage of stock for sectional title living in Eshowe, says Reddy. "Our middle to higher income earners are looking to purchase properties in safe, secure, lock-up-and-go complexes that offer affordable levies, but we definitely don't have enough of these to meet the demand. We are hoping with some new developments on the horizon, to meet the needs of our buyers."
Eshowe has a diverse population and its suburbs reflect this variety with properties ranging from large, luxury homes at Eshowe Hills Golf Estate to smaller, more affordable homes in areas such as Mpushini Park and Sunnydale – all within a 5-minute drive from the CBD.
"For the middle to higher income earners wanting a beautiful home on a large stand where their big fur babies will be welcome, there are the residential suburbs surrounding the CBD, which also feature a selection of excellent schools, and these areas have become more and more popular over the years with numerous buyers making requests to purchase properties in these specific areas," says Reddy.
Some of the main reasons for homeowners selling in the Eshowe area are to downsize to smaller properties or move in with their children or grandchildren. This gives buyers an opportunity to negotiate and secure good prices on properties that are situated in some of Eshowe's more popular and highly sought-after areas.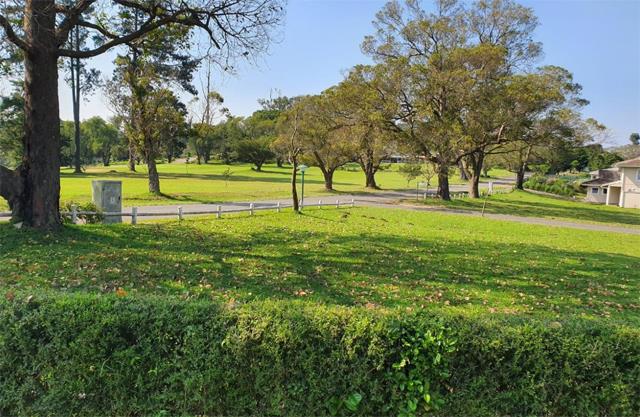 This vacant stand of 546sqm in Eshowe Hills Golf Estate is selling for R160 000 -
click here
to view.
She says another key trend is having more female buyers in the market.
Reddy says her advice to first-time buyers, in particular, would be that they do their homework before purchasing a property. "It's not just the bond that will be payable but other expenses such as homeowners insurances, life policies, transfer fees, bond costs, rates and taxes.
Owning a property is a great asset, and with patience, will increase in value over time, and it's better to start building your property portfolio sooner rather than later. You won't regret it."