Home sellers in the Southern Suburbs of Cape Town should seek the advice of a true property professional who is in really tune with current economic conditions and the effect these are having on the property market before they decide on an asking price.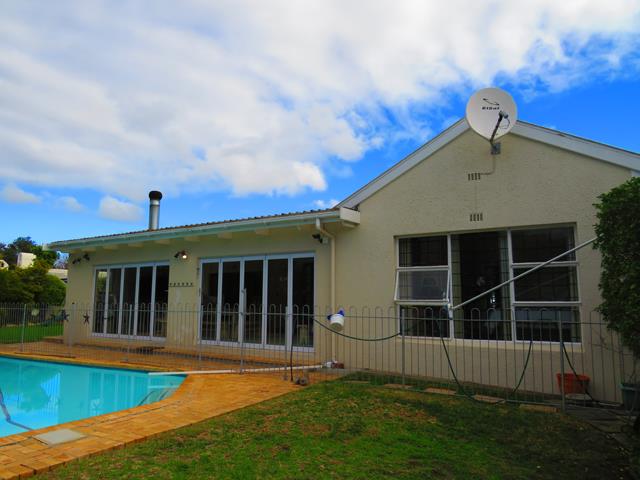 Homes in the Cape Town Southern Suburbs sell quickly if they are priced correctly. This three-bedroom home in
Meadowridge
was recently sold by
RealNet
for R3.75 million.
That's the word from Geoff Stroebel, principal of the RealNet Premier Properties franchise serving the Southern Suburbs, who says over the past few years they have seen price increases far in excess of inflation in the city's most sought-after areas along the Atlantic Seaboard, in the City Bowl and in the Southern Suburbs, resulting in these areas "becoming increasingly unaffordable" for the average home buyer.
In response, young families especially have increasingly turned their attention to properties in the Northern Suburbs and the villages along the False Bay coast, he says.
"At the same time, the large-scale semigration from Gauteng and other regions into Cape Town has slowed substantially, with many of these buyers citing 'exorbitant property prices' in the city as a deterrent and often electing to move to the KZN North Coast, the Garden Route or various trendy country towns instead," says Stroebel.
Add these factors to the ailing economy and it is really no surprise that home sales in Cape Town as a whole have fallen off quite dramatically since 2016 – or that prices in certain areas, including the Southern Suburbs, are now actually starting to decline, as confirmed by the statistics just released by FNB, he notes.
This triple storey semi-detached home in
Diep River
, Cape Town, has three bedrooms, two bathrooms, home office, modern kitchen, north-facing garden and more. It is selling for R2 million -
click here
to view.
"These figures show that the city experienced overall house price growth of only 1.2% in the first quarter of this year, compared to 3.2% in the last quarter of 2018.
"This is the slowest rate of growth since the global financial crisis of 2009, and the situation is even more pronounced in certain sub-regions, including the Atlantic Seaboard, where the average house price actually fell by 5.1% in the first quarter, and the Southern Suburbs, where the average house price dropped by 2.4% in the first quarter."
However, says Stroebel, the Southern Suburbs remain "aspirational" and the current situation provides sellers with an opportunity to rekindle buyer interest - especially in areas where prices were relatively moderate even before the first quarter decline.
"While one is still looking at an average house price of R9.55 million in Constantia (down from R11.25 million last year), for example, the average in areas such as central Kenilworth, Plumstead and Diep River is now under R2.5 million, and the average in Wynberg is now R1.6 million (down from R2 million last year)."
These are well-established suburbs, all offering proximity to excellent schools and tertiary institutions, top shopping venues, medical facilities and sports and recreation opportunities, as well as easy access to the city centre itself via the M3, M5 or on MyCiti public transport, he says.
"And we believe that Southern Suburbs sellers who accept the current market realities and are prepared to quickly reduce their price expectations by 5% to 10% can expect equally swift 'action', as offers are being made at this level.
"As a case in point, we recently sold a home in Meadowridge to a young family for R3.75 million, off an original asking price of R3.95 million."
Stroebel says now is the time to encourage buyer interest and take the opportunity to sell properties that in many cases may have been on the market for months.
"A home that is accurately priced from the start should sell in much less time than the current average time on market of around 16 weeks."