Cape Town's rental market is at an all-time high, thanks to the influx of people moving to the Mother City.
This ten-bedroom and bathroom home in
Constantia
offers a beautiful garden, cinema, tennis court, sparkling pool, and mountain views. It is available to rent at R290 000 -
click here
to view.
This is according to Odette Maartens, Rentals Manager for Dogon Group Properties, who says that demand for rental properties is booming, with higher-end and luxury rentals also experiencing a major uptick.
READ: Rent vs buy | What R12k gets you in Gauteng, Cape Town and Gqeberha
"Dogon has concluded 207 leases in 265 days – that is a new lease deal every 1.5 days on average. Areas such as Llandudno, the Waterfront, Clifton, Higgovale, and Tamboerskloof are in high demand, with very impressive rentals being achieved. And it is not just the Atlantic Seaboard - the Southern Suburbs are showing particularly robust demand, with Dogon having recently finalised two rentals for R90 000 per month, two for R120 000 per month, another for R155 000 per month, and most impressively, a monthly rental of R240 000 in Constanti," says Maartens.
"The Southern Suburbs is proving to be one of the most popular areas in Cape Town over recent months as buyers take advantage of value for money properties, access to good schooling, an abundance of lifestyle options, and decentralised office nodes – all making it a highly sought-after address."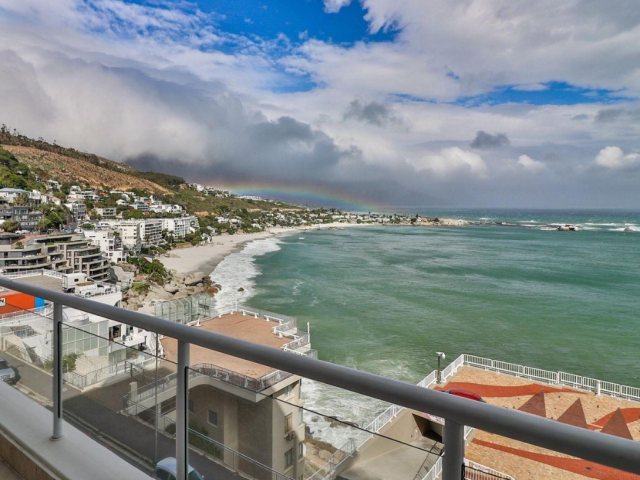 This apartment in Clifton has three bedrooms and bathrooms, a balcony with sea views, and 24-hour security. It is available to rent at R62 000 -
click here
to view.
SEE: Homes under R3m in underrated Cape Town neighbourhoods
She says other notable rentals achieved in recent months include a home in Tamboerskloof for R80 000, one in Clifton for R90 000, another in Higgovale for the same amount, an apartment at the Waterfront for R100 000, and a home in Llandudno for R160 000 per month.
"On the Atlantic Seaboard, which will always remain a firm favourite amongst both renters and buyers, the average monthly rentals range anywhere from between R20 000 to R45 000 for apartments, whilst the average family home achieves rentals of between R50 000 and R80 000 per month. However, rentals exceeding R150 000 are not uncommon."
According to Alexa Horne, Managing Director of Dogon Group Properties, many South Africans are relocating to Cape Town from Gauteng and other provinces, and these people are looking to rent initially while they ascertain which area they want to live in and search for the perfect home to buy. "These professionals often have large monthly budgets to spend on rental and are looking for family homes in upmarket areas," says Horne.
READ: Spotlight on Western Cape's housing market
This three-bedroom, three-bathroom apartment in Waterfront offers a private pool and fully-equipped kitchen. It is available to rent at R60 000 per month -
click here
to view.
"Added to local demand is the fact that many foreigners are moving to Cape Town in pursuit of the lifestyle and value for money, as well as ex-pat South Africans returning after a period overseas. They too are driving demand for upper-end property rentals - and as Europe heads into winter, with the dramatic increase in energy costs being experienced there, we are seeing more and more demand from those seeking warmer climes, at great value when converting foreign currencies."
Horne advises that another factor driving demand is that many people are looking to move into bigger properties in the suburbs.
"Houses in beautiful, family-friendly locations, that offer extra-bedrooms or studies - space for home offices for those working remotely and for growing families – have been in huge demand. Bigger homes also allow family members from multi-generations to move in together, something which we are seeing a lot of tighter times takes their toll on many people's livelihoods."
READ: 8 of Cape Town's popular investment areas and what you'll pay
"We are inundated with hundreds of enquiries monthly. It is an exciting time to be in the property industry right now in Cape Town, especially in lettings. The demand for residential letting is at an all-time high with so many people moving to live in our beautiful city" says Maartens.
Want all the latest property news and curated hot property listings sent directly to your inbox? Register for Property24's Hot Properties, Lifestyle and Weekly Property Trends newsletters or follow us on Twitter, Instagram or Facebook.