In less than three years Midrand has become the Gauteng area to 'live, work and play' in. As a result of the rapid development taking place in this area, the residential property market has steadily shown an upward trajectory, with 526 more property registrations having taken place between 2016 and 2017.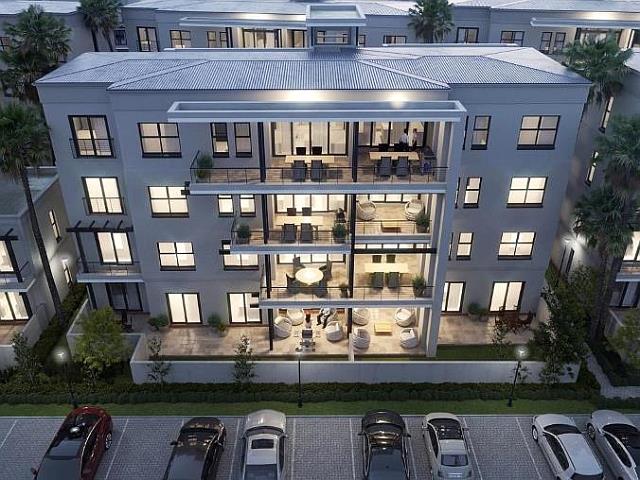 Jacana offers two, three and four bedroom apartments in the upmarket and trendy
Kyalami
area from R1 747 300 -
click here
to view.
From 2011's Census to 2018's present day, Midrand has seen its population grow to 497 568, from a humble 87 387. The driving force behind the 469% increase in population can be attributed to the property development taking place within this area, from commercial, retail and recreational to affordable residential opportunities.
Such is demand that there are currently 29 new developments in Midrand listed on Property24.

"Midrand is attracting a variety of markets, notably young professionals, first-time homeowners and business headquarters of blue-chip companies such as PwC and Deloitte. The location lends itself to convenience and modern living, as it sits between Pretoria and Johannesburg, and benefits from the Gautrain and Mall of Africa bus terminal," says Andre Christos CEO of Leogem.
The Property24 graph below illustrates Midrand's popularity with young buyers and owners, with the majority of recent buyers in the 18 to 35 age bracket, followed by buyers aged 36 to 49. The bulk of current homeowners fall in the 36 to 49 age bracket.
Property24 stats
indicate the age demographic of recent buyers, sellers and owners in Midrand.
"There is no denying that this area is growing, and shaping into an upmarket, bustling node. Leogem have played a significant role in shaping Midrand with the lifestyle property developments they have launched over the years. Our latest, Jacana, is a signature sectional-title product offering, ideal for both homeowners and investors alike," says Christos.
Property options in Midrand range from well-priced entry-level apartments and townhouses through to mid-market properties and super-luxury homes, with the average selling price currently at R4 386 043.

According to Christos, there has been a 48% increase of registrations in the last year for sectional title properties, which can be attributed to a number of factors, namely the affordability of the property within this area, especially for first-time homeowners, coupled with the security, convenient amenities, and lock-up and go lifestyle.
The graph below clearly illustrates the increase in apartment sales and values over the last few years. Apart from a slight dip in 2016, apartment sales in Midrand have been on the rise since 2009.
Property24 stats
show the average sales price and number of apartments sold annually in Midrand since 2009.
"Sectional title living meets the modern needs of working professionals, while providing a secure yet dynamic lifestyle," says Christos. "On launching Jacana, our goal was to provide a practical lifestyle, where each apartment is carefully designed to make the most of the space, while the development is close enough to access popular amenities such as retail, fashion, dining hotspots, cultural experiences and business establishments."
Jacana offers two, three and four bedroom apartments in the upmarket and trendy Kyalami area from R1 747 300. Kyalami is a popular region within Midrand and is home to Mall of Africa, the Kyalami Race Track and Kyalami Business Park, to mention a few.