Attacq Limited, the JSE-listed property company developing Waterfall City and Waterfall Logistics Hub in Midrand, Gauteng, announced that German automobile and motorcycle manufacturer, BMW, officially open their new Group South African Regional Distribution Centre (RDC) in Waterfall Logistics Hub on 11 April 2018.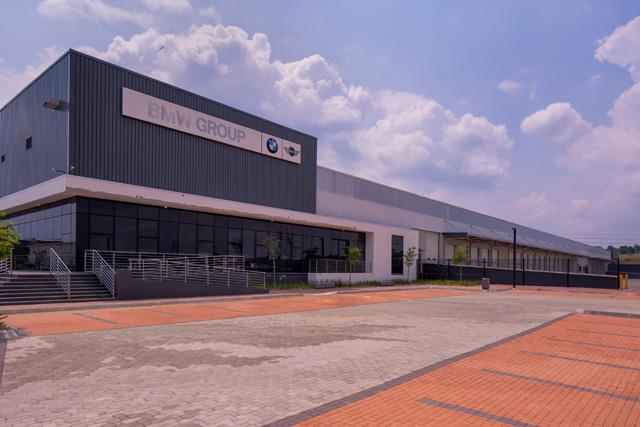 The new centre forms part of BMW Group South Africa's estimated R340m investment into South Africa, which will see the German multinational revamp and expand its local facilities. The RDC will service 56 dealers across Southern Africa and plans to tap into potential growth markets in the region. The customised warehouse will house approximately 100 000 bin locations containing over 30 000 different kinds of parts, thus ensuring a convenient and reliable customer experience for clients of BMW Group brands.
Tim Abbott, Chief Executive of BMW Group South Africa and sub-Saharan Africa, says at Waterfall's Distribution Campus, they not only benefit from easy access to the N1 via the Allandale interchange, but are also strategically placed to access surrounding rail and road infrastructure.
Furthermore, Abbott says these premium premises offer the potential for future expansion should the need arise. "We believe that consolidating our operations in Waterfall and combining multiple functions under one roof will boost business efficiency. This is important, as this RDC will not only operate as a regional parts-distribution centre for our BMW brands, but will also serve as the groups central headquarters in Southern Africa."
Construction on BMW Group South Africa's new RDC commenced in March 2017.The new facility comprises a 32 000m2 building with its own tyre store, battery changing facilities and a state-of-the-art hazardous store within the warehouse. Advanced technology systems were also incorporated into the centre, such as a FM Global fire sprinkler system, which is specifically developed to protect buildings from highly challenging fires.
Says Giles Pendleton, Head of Development at Attacq: "We've gone to great lengths to ensure that this new facility not only serves BMW's current needs, but can also be adapted and expanded over the medium term. With exceptional customer service forming part and parcel of BMW's value proposition, our team tirelessly worked to develop a facility that placed customer experience and satisfaction at its centre - we couldn't be prouder."
Melt Hamman, acting CEO at Attacq added: "After months of development, we're delighted to be able to celebrate the completion of BMW's Regional Distribution Centre. The warehouse was engineered with the company's long-term vision for South Africa in mind and we know that this new facility will help them achieve greater overall efficiency and competitiveness. It is a pleasure to welcome BMW to Waterfall, we look forward to a long and prosperous relationship."