When designing your house or moving into a new home, bedrooms don't always have enough room to allow you to be fussy about where you put the bed. Sometimes, however, placing the bed in front of a window works perfectly.
In a bedroom with limited space, choosing to place the bed in front of a window could turn out to be the perfect spot. With a beautiful window treatment to frame the bed, you won't want to put your bed anywhere else.
1. By using a combination of window treatments and accessories, not only will you be creating the perfect focal point for a bed but this will also allow plenty of light into the room.
2. In a bedroom that doesn't get a lot of natural light, keep the headboard open and airy. Steel frame beds are ideal for this type of setup.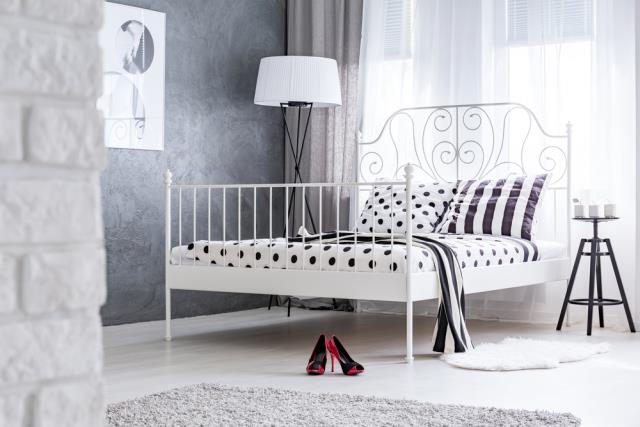 3. If your bedroom receives too much sunlight and tends to be on the warm side during the summer months, choose a headboard with a bit of height and structure. This will make a big statement against the window.
4. When thinking about placing a bed in front of a window, the biggest concern is how it will look. If that is the case, go for serious drama and let the bed totally demand attention.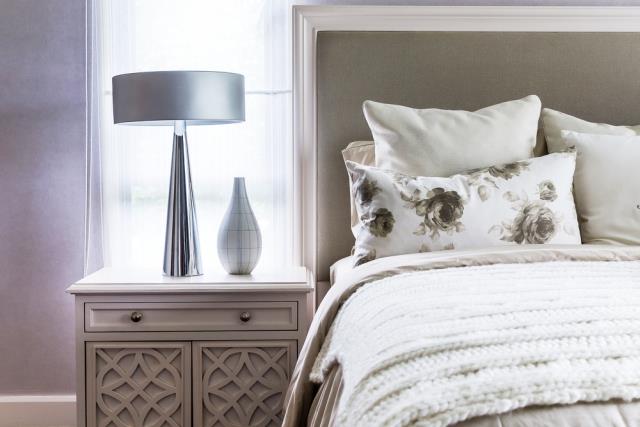 5. If you love lots of natural light but need extra privacy in the bedroom, consider combining two window treatments. Mixing sheers with Roman blinds is one way you can create a wonderful and dreamy backdrop for the bed.
6. If you don't like the look of blinds, there's always the option of going the layered window treatment route, with sheers and drops of curtains across the window. Place a single drop behind the bed to draw attention to the headboard.
7. A simple window treatment on a rod is an easy way to frame the bed and make it a standout feature in a bedroom.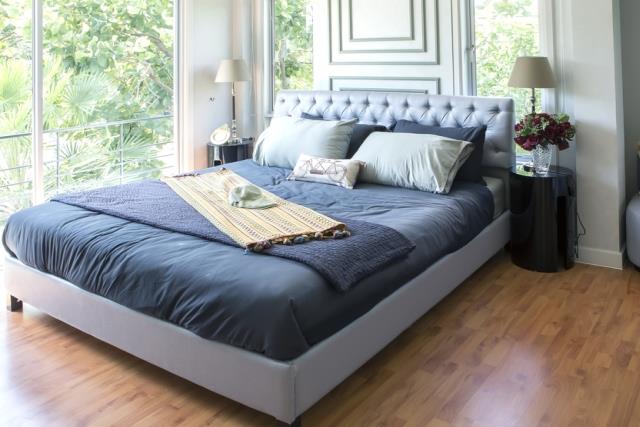 8. To visually enlarge a small bedroom, coordinate your window treatment with the headboard. This will give the room an airy look and make the room feel larger. You can always add interest with a few accessories or replace boring light fittings with ones that are a bit more eye-catching.
9. When it's chilly outside and you need to keep out drafts, add extra layering of colour coordinated drops behind the bed. These make for an interesting change and can be packed away when summer returns. Adding this type of window treatment also makes a small bedroom feel cosy and warm, with panels of fabric that envelop the space.
Article courtesy of
www.home-dzine.co.za
.