If you want to revitalise your living space without emptying your bank account, there are ways to brighten, freshen and invigorate on a small budget.
You can add interest and sparkle to your living space with just a few rands and a little time.
Take a good look at what you have, and evaluate what you like and don't like as you visualise your new interior. Think about ways to update with colour, light and objects for a new look.
Here are tips:
1. Start with a blank slate
Some designers recommend removing everything from a room to approach it as a blank slate. Interesting ceilings, large windows, wood floors, built-in bookcases or an attractive fireplace can serve as a focal point.
Build the décor around these features.
2. Refresh walls
If walls are drab, explore colour palettes that will enliven the space. Use accent colours in window dressings, furnishings, wall art or knickknacks. If you go for neutral walls, use bold accent colours in accessories.
If you like colour, try a jewel-tone accent wall that complements other colours in the room. Instead of hanging art, paint a geometric design on a wall using the colour palette of the room. Use a stencil to paint the design.
3. Add architectural detail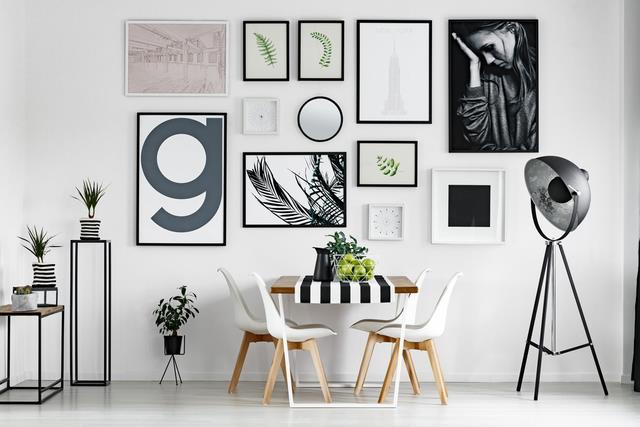 Architectural detailing draws the eye away from unattractive elements. Adding crown moulding, wainscoting or baseboards changes the look of a room.
If walls are damaged from chairs hitting them, cover dings with a chair rail. Use different shades of paint above and below the rail.
Add a cornice over a plain window to transform it from drab to interesting. To add drama, paint window mullions a different colour than the frames.
4. Jazz up a fireplace
If you have an outdated fireplace, jazz it up. Paint old bricks a neutral colour and add moulding around the entire fireplace. If the fireplace is decorative instead of functional, paint the interior and display baskets of flowers or whimsical flea market finds.
A great way to make a fireplace a focal point is to paint the cornice, mouldings and interior the same colour. You can also top it with a large mirror to accentuate light.
5. Work from the ground up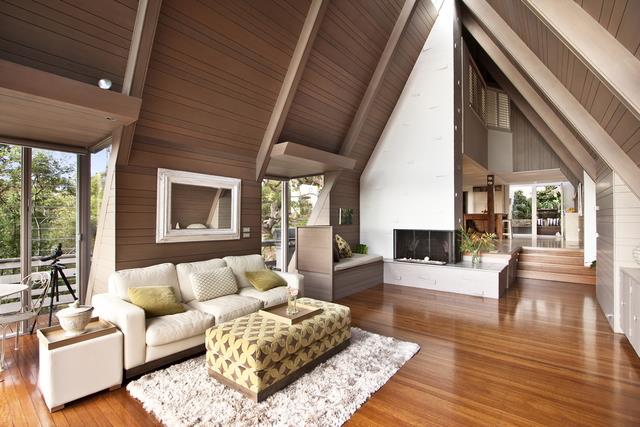 If your floors are attractive, don't hide them. Refinish hardwood floors to bring out the shine. Try painting worn linoleum to give it a new look.
Rugs can be used as accessories or a focal point. Although you can spend a fortune on rugs, you can also decorate inexpensively with them. Natural materials such as jute, wool and sisal add texture. Layer several for interest, or lay them at angles instead of being aligned with walls.
In large rooms, use rugs to define an area. To pull a room together, place a large rug under sofas, chairs and tables, and if you have a rug that you love, put it on the wall.
6. Accentuate with light
Windows and mirrors can make a room look bigger, serve as a focal point and brighten a space. Accentuate a window using curtains, blinds and shades. Hanging curtains at ceiling height makes a room look bigger.
If a window is ugly, extend a rod across the entire window and hang full panels that hide unattractive mouldings. Add Roman shades behind curtains next to the glass for a layered look. Have fun repurposing old belts, neckties, bracelets and necklaces as curtain tiebacks.
Apply window film to block a bad view but still let in light. If you have an artistic touch, make a stained glass design with glass paint.
Use mirrors as wall art, over fireplaces or as a focal point. Paint a decorative frame around a mirror to match a colour in the room.
7. Update accessories and fixtures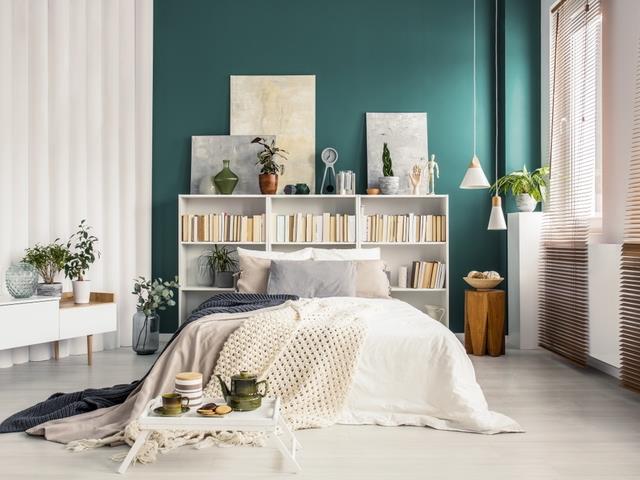 New curtains, decorative pillows and area rugs can redefine a space. Simply moving furniture to other rooms gives a new look. A settee in a bedroom with a floor lamp for light makes a cosy reading nook.
Update your bedding with new sheets, decorative pillows and duvet covers. To set a mood that goes with the seasons, choose cool colours for summer and warm colours for winter.
New hardware completely changes the look of cabinets and furniture. For a whimsical touch, shop at flea markets for pulls, handles and knobs. For a rustic look, use rope or leather for pulls on drawers and cabinets.
Finally
Simple changes can make a room look better, such as getting rid of clutter and ugly furniture. Consider the contents of your home as an interesting flea market. As you find odds and ends, be creative in ways to reuse them. You can add interest and sparkle to your living space with just a few rands and a little time.
Article courtesy of www.home-dzine.co.za