South Africa's coastline offers a myriad of beautiful getaway spots and holiday homes to suit everyone, from families to adventurous spirits and those just looking to relax at home and take in the ocean views.
Take a peek at these enchanting holiday cottages, at prices you can afford…
1. Lampiesbaai beach house for R1.895m
This double storey house in Lampiesbaai, midway between Shelley Point and Britannia Bay on the West Coast, has been renovated and is ideal for family holidays.
It has four bedrooms, three-and-a-half bathrooms and lots of space. There is pool and walled garden plus a double garage.
It's just a short walk to Golden Mile Beach and is selling for R1.895 million - click here to view.
2. Southbroom tropical retreat for R1.65m
This log cabin home on KwaZulu-Natal's South Coast is in a secure eco estate, nestled amongst lush subtropical vegetation and has uninterrupted sea and lagoon views.
Renovated and tastefully decorated, most of the home contents are included in the sale. There are three bedrooms, with two opening onto the front deck. The living room has sliding doors leading out to the wooden deck with outstanding views.
There is a communal pool, entertainment area and jetty.
To view this coastal retreat for R1.65 million, click here to view.
3. Waterside magic in Wilderness for R1.995m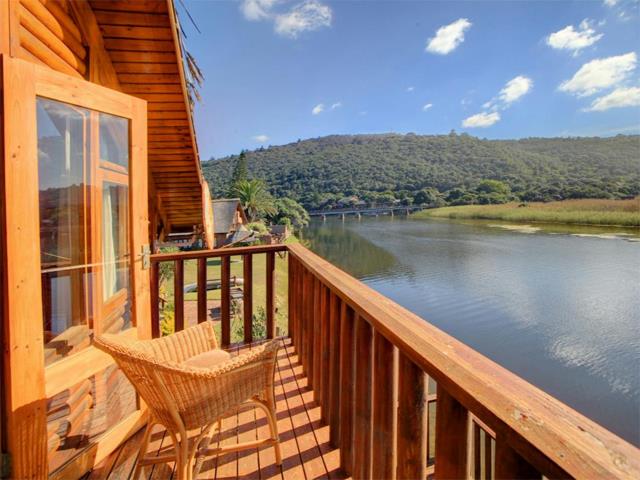 This three-bedroom Wilderness log cottage on the banks of the river offers a lifetime of magical holidays with family and friends. It is also perfect for holiday rentals with the beach nearby and only a few minutes from Wilderness Village.
Communal facilities include a slipway, pool and kids' playground.
To view this riverside home selling for R1.995 million, click here to view
4. Meerenbosch nature reserve home for R1.625m
This wooden home in Meerenbosch, Hermanus, is in a security estate and nature reserve between the sea and the Bot River lagoon. It has views of the mountains and across the water, and is a short walk away from the beach.
There are three bedrooms with a patio downstairs and balcony on the top level. Facilities include a pool, tennis courts and clubhouse.
This perfect holiday spot is on the market for R1.625 million, click here to view
5. Escape to nature in Haga Haga for R1.95m
This three-bedroom timber holiday cottage in Haga Haga, Eastern Cape, will give you that real back-to-nature feel and has outstanding views of the ocean.
It has a huge deck, built-n braai and low-maintenance, fenced garden.
This idyllic retreat is on the market for R1.95 million, click here to view.
6. Oceanside home in St Francis Bay for R1.6m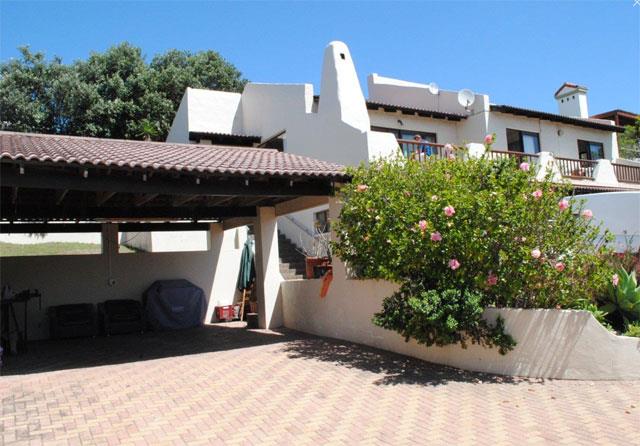 This holiday house in Santareme, St Francis Bay, overlooks a green belt and has glorious sea views.
The top floor has two bedrooms, two bathrooms, an open-plan living area and balcony with braai area. On the ground level, there is a one-bedroom flatlet with its own entrance plus a double garage and carport. The property is walled and secure.
Take a walk down the path to the rocky coastline and feel like you're 'away from it all'.
This seaside home is on the market for R1.6 million, click here to view.
7. Pringle Bay dune house for R1.7m
Lady Freda is the ideal beach house on three levels and offers easy holiday living.
The home has three bedrooms, two bathrooms and an open-plan living area. The interiors are beautifully enacted and the upstairs balcony offers lovely sea views in the distance.
Walk to the village for a cappuccino or relax on the veranda and enjoy the charming garden and surrounds.
This enchanting dune house is on the market for R1.7 million - click here to view.