Don't waste money on assembly-line furniture and décor accessories when you can easily 'glam up' second-hand bargains.
With thrift store shopping, there's always room for experimentation at an affordable price. Even if you end up disliking some of the items you buy, you never drop a fortune.
If you are looking to decorate a brand new home or give your home an update, it's not always easy or inexpensive to make the necessary changes to alter the look of a room - or your home. Buying brand new items can work out very expensive, even if you shop at discount home stores. One way to add a unique touch to your home interior is by shopping around for second-hand bargains.
1. Brass or copper lighting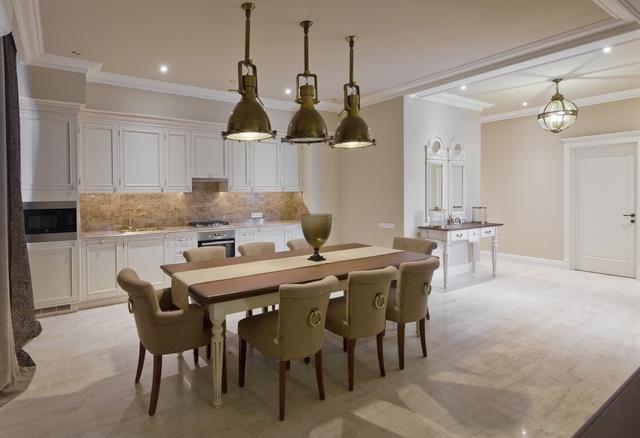 Popular in the 1970s and 1980s and recently become trendy again to add a metallic touch to room, most people toss these out or sell them to second-hand stores for a bit of cash back on items they no longer need. You will commonly find items like candle sticks, pendant lights, and knickknacks that you can pick up at bargain prices.
While it might not be an item you would generally consider for your home, look at this purchase into a fun DIY project that you can transform with a few craft accessories.
Rust-Oleum chalked paint is easy to apply and requires very little prep work and can be used to give your brass accessories a fresh look. And since it doesn't require much preparation when using chalk paint you can simply apply and transform for a unique fitting that will add to the décor of a room, or introduce a vintage feel.
2. Table and standing lamps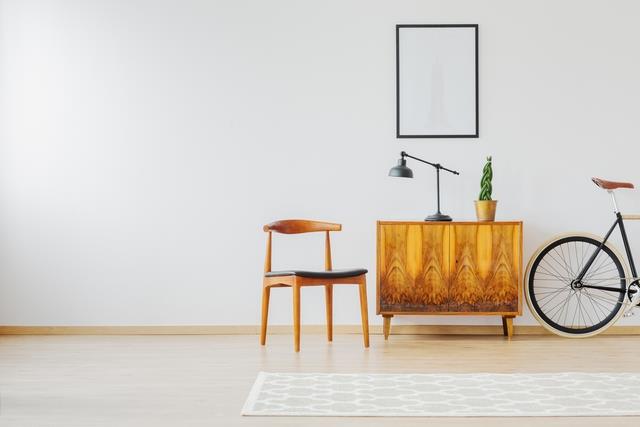 Every room needs a little light to brighten up the space, and a little light may be just what your home needs. One thing that's great about giving a table or standing lamp a makeover is that it is easy to buy new lampshades. Buy a new shade in a colour and design that will complement the existing décor in the room.
Spray paint or chalk paint is an easy way to give any table lamp a new look, plus you can choose the right colour to match your colour scheme. When looking for inexpensive table or standing lamps, choose one that will be easy to work with and easy to keep clean.
3. Coffee tables and side tables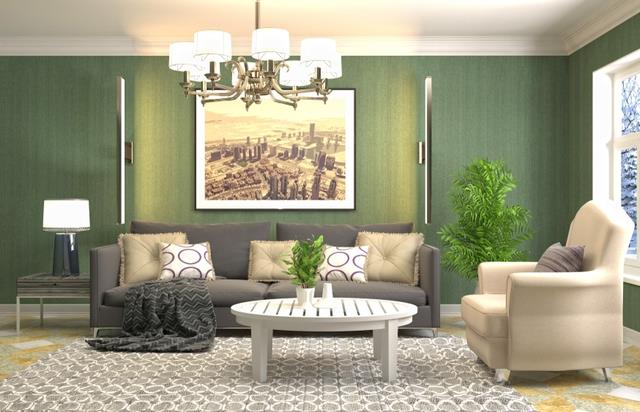 Side table, coffee tables and end tables are great second-hand store bargains. When you come across good buys - check before you buy to make sure the bones (framework) are good. You don't have to have to spend too much to give these a makeover, otherwise it isn't worth it. Make sure drawers are in good condition and that any superficial damage will be easy to repair.
Alternatively, search for ones that are simple in design and don't have drawers. This way, you won't need to get caught up with repairing drawers like you would with desks and dressers.
Giving this type of furniture a new look is relatively simple - even if it has seen better days. You only need a few basic tools (drill/driver, jigsaw and sander) to make them look good. As with other items we discuss here, you can quite easily paint with spray paint or chalk paint to match your existing room décor and theme.
4. Mirrors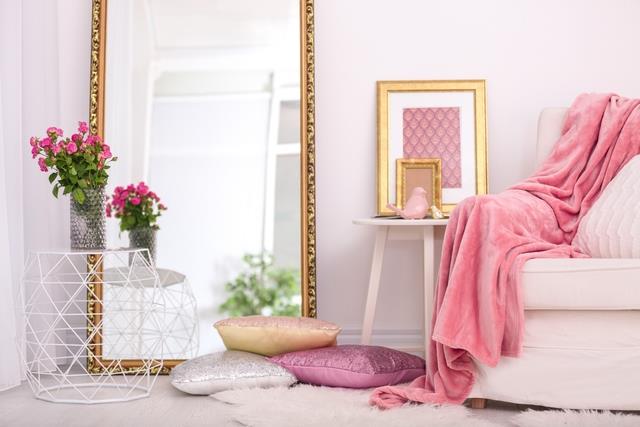 Grab a couple of inexpensive mirrors. You can leave them as they are or paint their frames. Collect an assortment of different sized and shaped mirrors to create a statement wall in your home.
5. Serving trays
You may associate serving trays with the décor found in your grandmother's house, but don't confine these versatile pieces to an old-fashioned environment. If you spot some, take them home - despite their loud, tasteless patterns and designs, you can make them fit into your home with a bottle of spray paint or chalk paint.
Once cleaned up, they can be used as a storage container or a decorative centrepiece. Or, if you want to revisit their original purpose, use them to serve breakfast in bed.
Thrift doesn't mean tacky
With thrift store shopping, there's always room for experimentation at an affordable price. Even if you end up disliking some of the items you buy, you never drop a fortune. Anything can blend in to any living space, regardless of price.
So, don't be afraid to hit your local thrift store in search of these five items. Pick out these items and play - you will find ways to update your home's décor and suit your style.
Article courtesy of www.home-dzine.co.za