When considering putting your house on the market, you would naturally want to maximise the value of your property, and one of the smartest things you can do is give your kitchen a cosmetic makeover beforehand. This not only ensures you increase your chances of a better property resale value, but it also delivers the perks of a stunning kitchen while living there.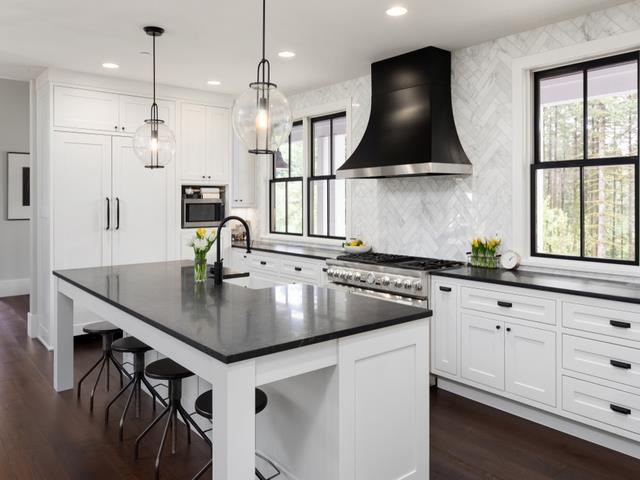 A kitchen makeover maximises the value of your home and increases the chances of a better selling price.
"It is a known fact that cosmetic changes to your kitchen should be at the top of your list when selling, since it's the heart of a home and one of the rooms in which we spend most of our time," says Mike Greeff, CEO of Greeff Christie's International Real Estate.
Greeff says renovations to the home need to be smart, targeted and worthwhile so that your money goes to a place where it will be profitable and work to your benefit.
"Kitchens are one of the main rooms in the home and serve as an important place for the family as a whole. Certain features enhance the kitchen and will indeed make a lasting difference when the time comes to sell," he says.
Should you be thinking of updating your kitchen, Greeff says to keep these tips in mind to possibly earn a significant profit:
1. Built-in stoves, ovens and hobs
The days of buying and moving to a new house with stoves and ovens have long gone. People are looking to buy properties with these already built in. If you are planning to renovate, look at possibly having these built in and added as a feature to those interested in buying. Their size, quality and condition will also have an impact on what you could make from this installation.
2. Brand new countertops
Countertops are the latest craze and can add huge appeal to your kitchen depending, on what you have installed. Most people are looking at granite or engineered stone as the most reliable and appealing type. They offer a great look and feel, are long lasting and also easy to clean up.
3. Kitchenware
Kitchenware includes sinks, taps, prep bowls and they play an important role in any kitchen. The use of trusted brand names automatically ensure your kitchenware is trusted and of a high standard, and those looking to buy, who have done their homework will also immediately recognise and appreciate the quality of products used and money spent with the upgrades.
4. Built-in cupboards and significant space
Kitchens that are complete with built-in cupboards are all the rage. In the process of renovating your kitchen, look at having built-in cupboards installed. Popular options include cherrywood, beechwood and birchwood and provide not only a good aesthetic, but also offer quality materials ensuring the cupboards are long lasting.
5. An open flow
Home design has taken a more modern approach to incorporating an open flow with an easy transition from one room to another. Making the decision to redesign the kitchen in this way could be highly beneficial.
Should you be thinking of adding any renovations to your home, the kitchen would likely be the best and most profit-yielding place to start.