The Homemakers Expo, which is currently taking place at the Ticketpro Dome in Johannesburg, has a tantalising variety of home and garden décor that is to die for.
This must-see event caters for different tastes and preferences, and offers everything from exciting new trends, to impressive colour schemes and memorable accessories.
No matter your design style, you'll find plenty of examples of how you can elevate your design and décor choices.
Organic materials were firm favourites at the expo, with statement dining room tables, chairs and accessories on display. Expect different elements like metallic, warm woods, modern textiles and indoor plants.
So, if you're looking for inspiration and some practical solutions for everyday life, then the Homemakers Expo is where you need to be.
In no particular order, take a look at 10 of the expo's highlights…
1. Ashley Furniture Homestore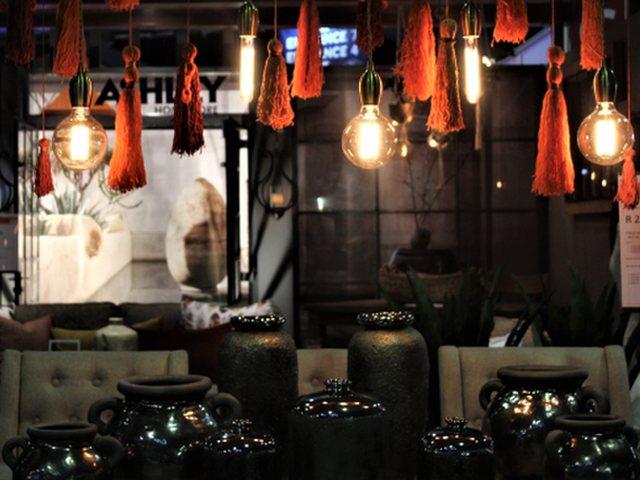 In their booth, Ashley Furniture Homestore has a large display of interior décor for your lounge, your bedroom and even your dinning room area, like this dinning room table with tassels and glimmering lights over-head.
To view more, visit the website.
2. Begin with the end in mind
A beautiful painting, a retro light bulb, hanging mirrors and leather couch were on display at the Begin with the end in mind Interiors booth designed by Jason Beck's Beck Interiors.
For more information, email or visit the website.
3. Cow Hide and Co.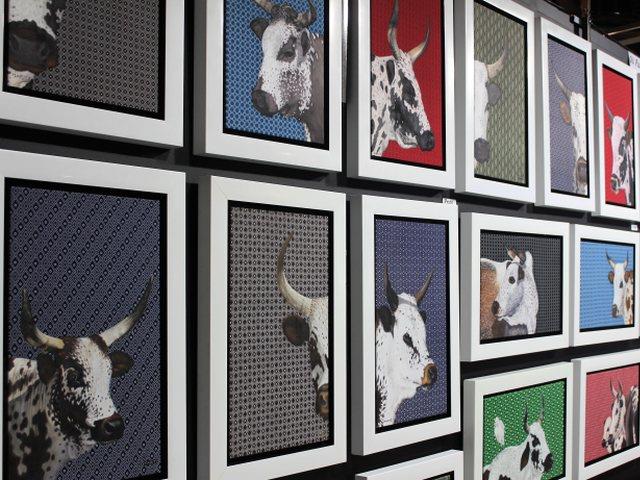 Cow Hide and Co has on display an array of rugs and pillows all made from cowhide. They also have on exhibition stunning paintings of cows in various colours and patterns.
To view more, visit the website.
4. Décor Identity
The bedroom display by Décor Identity interior design and décor has hues of peach with white, grey, beige and black amongst other colours, seamlessly bringing together their interior design aesthetic.
To view more visit the website.
5. Living Green Landscapes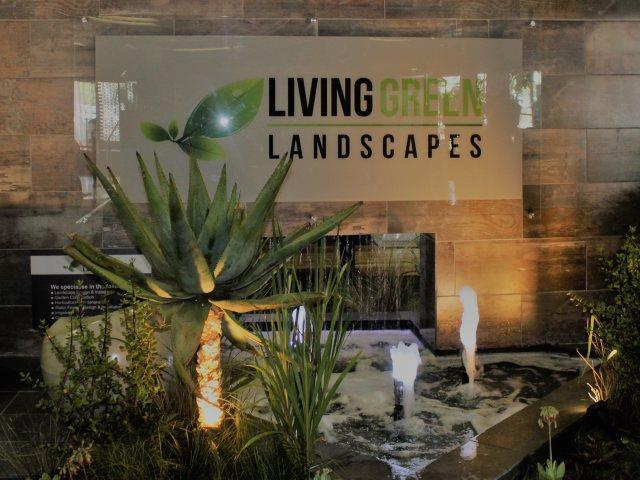 The Living Green Landscapes, which specialises in landscaping, site planning and construction has their display at the expo's entrance. It features elegant water fountains, outdoor fireplaces and, of course, striking fauna and flora.
To view more, visit the website.
6. Metallica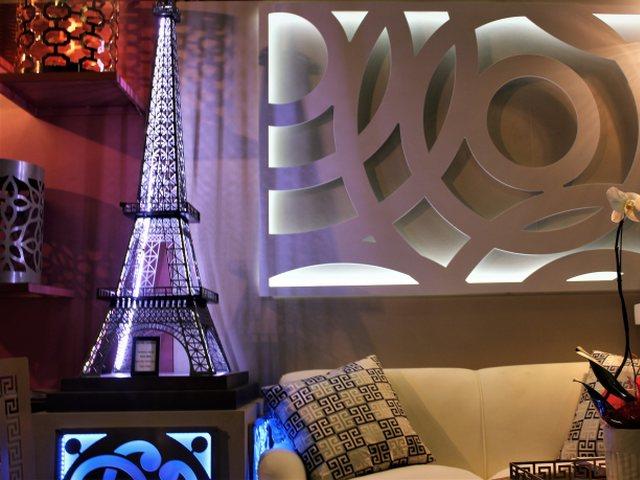 The Metallica booth has on display chairs and loungers, tables, decorative trays and home décor, and even wall art, all stylishly and decoratively designed from metals.
To view more, visit the website.
7. Sharon's Interiors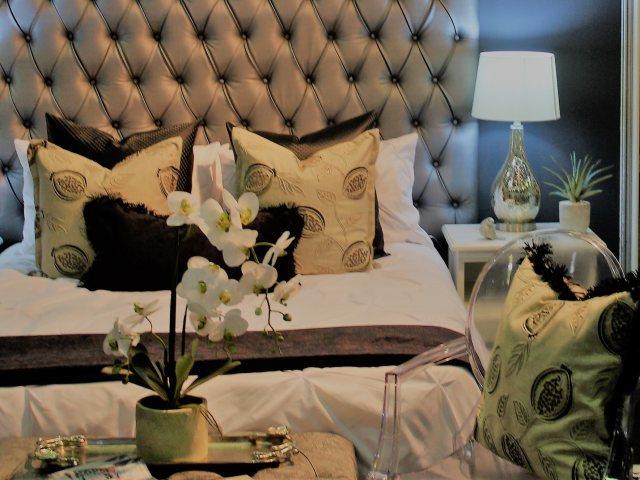 Sharon's Interiors an interior design and décor firm that specialises in drapery, curtains, blinds, bedding and more has on display a warm and modern bedroom that's accentuated by metacllic vases, flowers and translucent bedside chairs.
To view more, visit the website.
8. Naledi interiors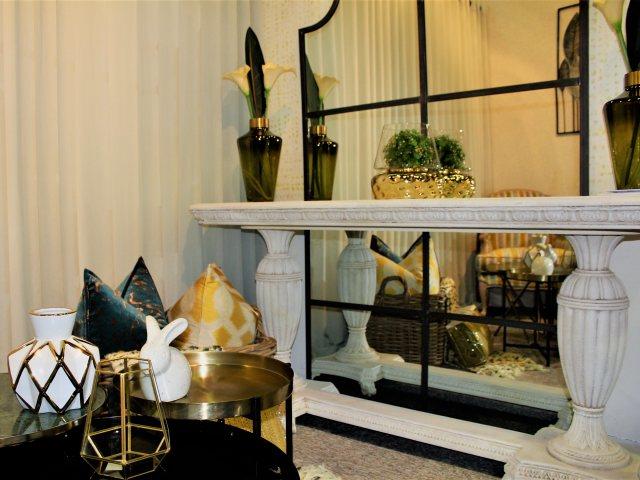 This interior display by Naledi Interiors has an interior exhibition of a lounge with pillows that feature striking patterns, unique and interesting vases and a wall mounted mirror and mantelpiece.
For more information, email.
9. Timeless Décor Services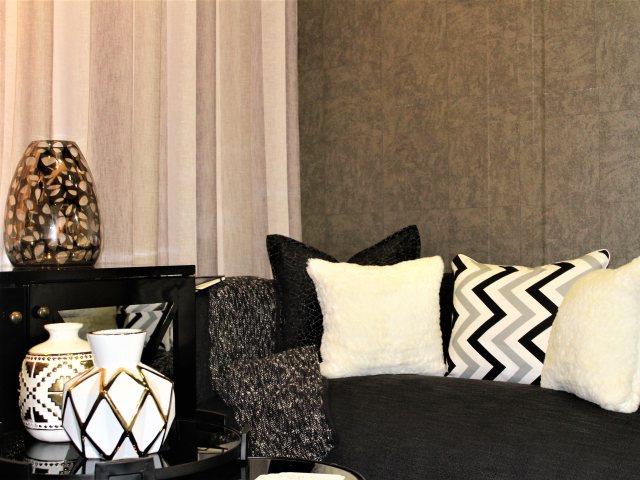 Timeless Décor Services, who offer interior design and consulting for residential and corporate spaces, has on display a chic and elegantly designed living room by interior designer Lebogang Madumo.
To view more, visit the website or email.
10. Trouvé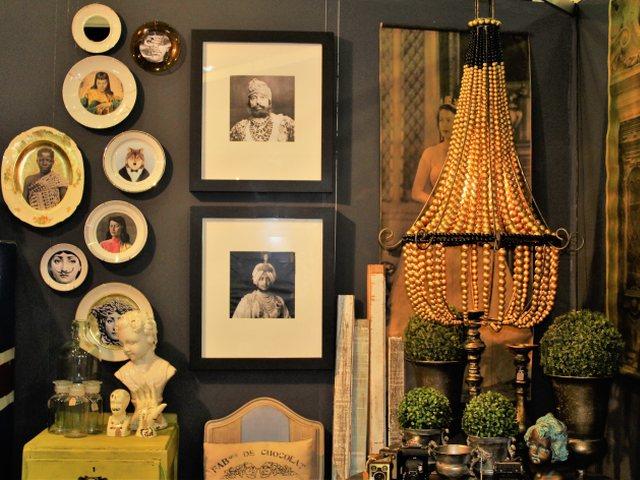 Trouvé's display has an assortment of furniture, gifts, décor and trunks all of which are antiques, retro or French. From luggage trunks, to chandelier to various statues and pictures.
To view more, visit the website. - Katlego Sekano and Chris Martins